Photo Flash: First Look at Portland Shakespeare Project's THE TEMPEST, with Linda Alper, Matt Kerrigan & Mike Dunay
With William Shakespeare's farewell masterpiece, The Tempest, Portland Shakespeare Project will entertain summer audiences with some of the world's most glorious poetry in this production directed by Michael Mendelson. A staged reading of The Admirable Crichton by J.M. Barrie will serve as a delightful three-day theatrical complement, directed by Jon Kretzu. Both shows will be performed on the Alder Stage at Artists Repertory Theatre. Tickets are on sale through Artists Rep's Box Office. Performances of The Tempest are Wednesday through Saturday at 7:30pm and Sunday at 2pm. Performances of The Admirable Crichton are Tuesday, July 22 and 29 at 7:30pm and Sunday, August 3 at 7:30pm. Full schedule, tickets link and more information atwww.portlandshakes.org.
The Tempest (July 9-Aug 3) Featuring the indomitable Linda Alper as Prospera, this potent play is a magical journey of acceptance and reconciliation, power and control, and laced with betrayal, revenge and ultimately forgiveness. Artistic Director Michael Mendelson, who will direct the play, says: "These emotions are merely the tip of the iceberg of what lies within the text of this spectacular work. From the turbulent and harrowing first moments of the story, when Prospera summons a storm at sea, we are thrust into a world of amazement and spirits, wonder and love, freedom and release. We sit in wonder and watch the characters find their way to harmoniousness as best they can. During the five acts of the play, the question of a Utopian society is dreamed upon and the ideals of morality and fairness are played out. How does all of this prepare us for the future? I believe each of us strives to make the right choices as we move through life, and we do our best to set up those we love for success, but, in the moment it is never as simple as it seems."
PORTLAND SHAKESPEARE PROJECT is a nonprofit theatre company dedicated to educating, enriching and entertaining audiences by producing classical works and contemporary works associated with classical material. Portland Shakespeare Project is committed to using dedicated, professional, local actors and technicians.
Portland Shakespeare Project offers classes and educational programs for students, actors and audience members designed to raise proficiency, broaden knowledge and enrich understanding of classical material and contemporary works that honor the traditions of classical theatre.
Portland Shakespeare Project was formed by Michael Mendelson and Karen Rathje to bring high quality and innovative interpretations of both classic works of theatre and modern works associated with classical material to Portland audiences. Over the past three summers, more than 3,000 people have enjoyed Portland Shakespeare Project's entertaining productions of William Shakespeare's As You Like It, King Lear and The Taming of the Shrew. Portland Shakespeare Project is the summer resident theatre company at Artists Repertory Theatre.
Photo Credit: David Kinder

Back: Gary Powell, Adrienne Flagg, Jim Butterfield, David Bodin, Clara-Liis Hillier, Foss Curtis; Front: Linda Alper

Mike Dunay

Linda Alper, Mike Dunay, Susannah Jones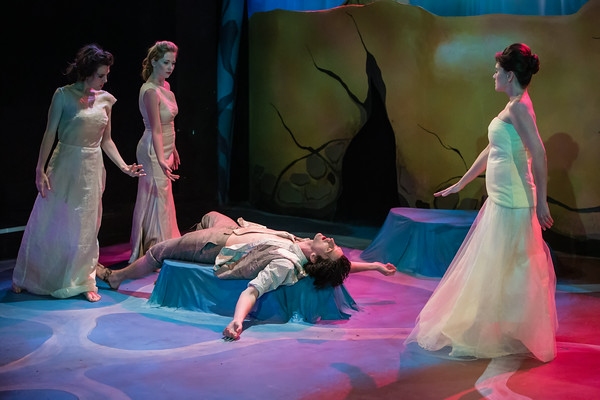 Clara-Liis Hillier, Tiffany Groben, Joshua Weinstein, Foss Curtis

Susannah Jones, Joshua Weinstein

David Bodin, Jim Butterfield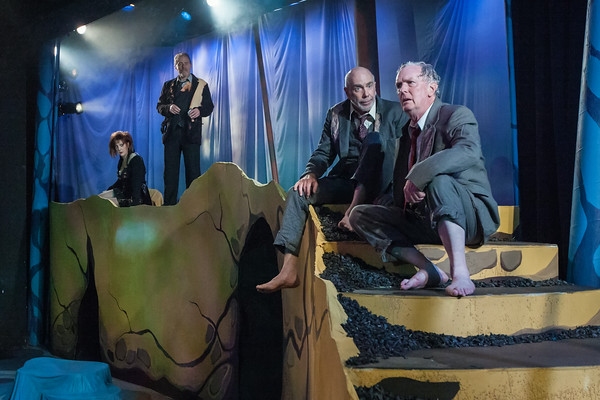 Adrienne Flagg, Gary Powell, David Bodin, Jim Butterfield

Gary Powell, Adrienne Flagg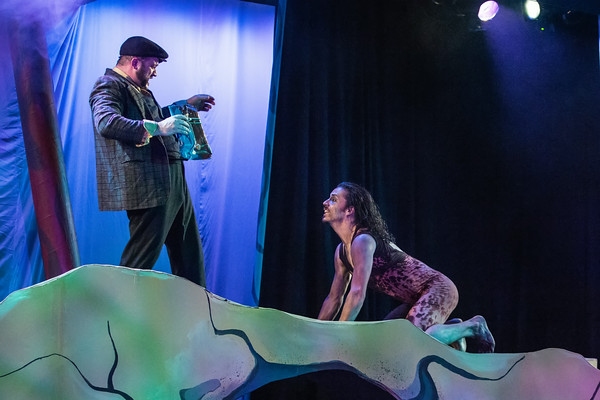 Sam Dinkowitz, Matthew Kerrigan

Sam Dinkowitz, Mike Dunay, Nathan Dunkin, Matthew Kerrigan

Mike Dunay

Matthew Kerrigan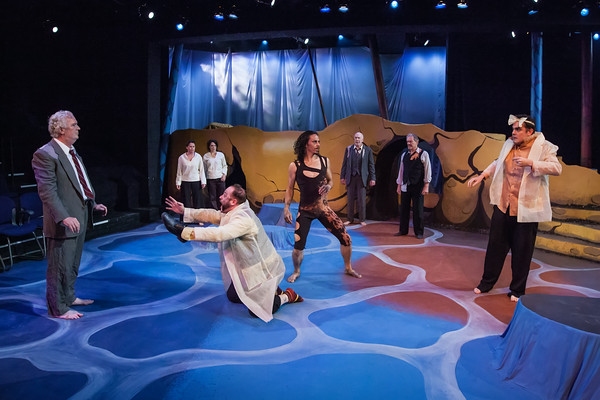 Jim Butterfield, Foss Curtis, Clara-Liis Hillier, Sam Dinkowitz, Matthew Kerrigan, David Bodin, Gary Powell, Nathan Dunkin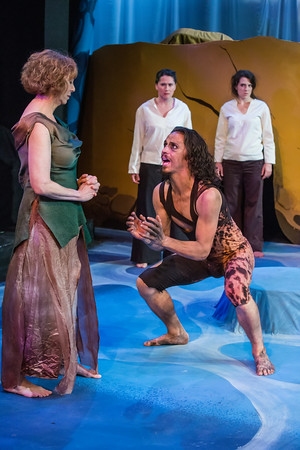 Linda Alper, Foss Curtis, Matthew Kerrigan, Clara-Liis Hillier
Featured This Week on Stage Door
Shoutouts, Classes, and More from Your Favorite Broadway Stars




More Hot Stories For You