DRACULA Premieres at Teatr Wielki - Opera Narodowa This Week
Performances run 28 April - 22 May.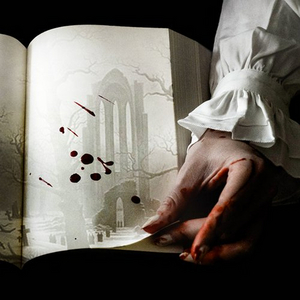 Dracula, Krzysztof Pastor's choreography set to a selection of music by Wojciech Kilar, became a ballet sensation of 2018. Commissioned by the West Australian Ballet, it was given its debut in September 2018 in Perth. The company wanted to expand its repertoire to include a ballet adaptation of Bram Stoker's world-famous horror novel and its 1992 Oscar-winning film version by Francis Ford Coppola with a score written by Wojciech Kilar. Having accepted the commission, Krzysztof Pastor decided to go beyond Coppola's movie and showcase a wider selection of Kilar's music in his production, which is set to a carefully arranged score put together by Michael Brett that features themes from Kilar's soundtracks for Wajda's The Promised Land and Chronicle of Amorous Accidents, Hoffman's Leper, Zanussi's Wherever You Are, and Majewski's Jealousy and Medicine, as well as such self-standing works as Kościelec 1909, Symphony No. 5 (Advent Symphony), and Concerto for Piano and Orchestra.
The character of a pale aristocrat in a red-lined black cape endowed with demonic sexuality who drinks human blood was first introduced by
John William
Polidori in his 1819 short story The Vampyre, inspired by Southern European legends. The author, a young English physician with artistic aspirations, was so deeply in love with
Lord Byron
that he modelled his titular vampire, Lord Ruthven, on the famous Romantic poet, traveller and dandy. In the 20th century this portrayal became part of the popular culture thanks to a succession of film adaptations. The vampire featured in the novel by Irishman
Bram Stoker
, the eponymous Count Dracula, loosely inspired by Vlad the Impaler, a medieval voivode of Wallachia, had a different mien, including a long white moustache. The most frightening vampire, a bat-man with a naked scull, sharp fangs and claw-like fingers, was created in 1922, during the silent film era, by German director Friedrich Murnau in Nosferatu: A Symphony of Horror, remade in 1979 by Werner Herzog, whose production, Nosferatu The Vampyre, starred Klaus Kinski in the title role. Krzysztof Pastor's vampire draws on the English archetype: he is a beautiful aristocrat, with a slender figure and long dark hair, a man haunted by a terrible curse that only love can break. Pastor's Dracula is a moving period show about love that survives death. The eponymous count goes to war and fights bravely (excellent sword fighting scene). Having received a false message of his death, Dracula's wife Elizabeth commits suicide. When a smug bishop refuses to bury her, the tormented count kills him with his rapier and tears a crucifix from his own neck. Possessed by evil, he turns into a broken-down old man. He departs to London, where there is a wonderful ball scene unfolding to Kilar's score for Leper. Dracula, still in the guise of a beautiful young man, meets a girl by the name of Mina who bears unsettling resemblance to his beloved late wife. She will help the poor soul free himself from evil. For the love of her, Dracula will make the ultimate sacrifice. Krzysztof Pastor's Dracula was nominated for the prestigious Helpmann Award for Best Ballet and received three Performing Arts WA Awards, for Best New Work, Best Costume Design, and Best Musical Arrangement. The show is set to return on stage in Australia in November 2021, when it opens at the Queensland Ballet, Brisbane.
Performances run 28 April - 22 May. Learn more at https://teatrwielki.pl/en/repertoire/calendar/2021-2022/dracula/termin/2022-04-28_19-00/.