Date of Birth: January 22, 1788
Date of Death: April 19, 1824 (36)
Birth Place: London, ENGLAND
Latest News on Lord Byron
Lord Byron News
92NY Presents Bach Collegium Japan & Roderick Williams, Baritone, February 12
by A.A. Cristi - Jan 30, 2023
The 92nd Street Y, New York (92NY), one of New York's leading cultural venues, presents Bach Collegium Japan & Roderick Williams, baritone, on February 12, 2023 at 3pm ET at the Kaufmann Concert Hall.
THE THRILLING ADVENTURES OF LOVELACE AND BABBAGE World Premiere to be Presented at Guerilla Opera
by Chloe Rabinowitz - Dec 28, 2022
The MIT Center for Art, Science & Technology, MIT Music and Theater Arts, and Guerilla Opera will present the world premiere of The Thrilling Adventures of Lovelace and Babbage a comedic new opera that features Ada Lovelace and Charles Babbage.
Review: FRANKENSTEIN Resurrects a Classic at Prime Stage
by Greg Kerestan - Nov 11, 2022
What did our critic think of FRANKENSTEIN at Prime Stage? I'm a lifelong horror buff, devouring the Famous Monsters of Filmland on celluloid and printed page, as well as the artsy, philosophical 'elevated horror' that has become a literary and cinematic movement in the last decade. Both the schlocky and the thoughtful branches of horror can both trace their roots back to the shadow cast by Mary Shelley's Frankenstein and its innumerable adaptations. For whatever reason, her novel itself has never been a favorite of mine, though I love the way she bucked convention and gender roles to invent literary science fiction and elevated horror. Maybe it's because Frankenstein has transcended being a character on the page in a story with a beginning and end, and become a genuine folk icon. Even a perfect adaptation of Shelley's novel will feel incomplete because the idea of Frankenstein is now so much bigger than the text of Frankenstein. Here, science fiction writer Lawrence C. Connolly and director Liam Macik thread the needle of the Frankenstein myth in an adaptation that stays unusually true to Shelley's novel but nods to sources beyond.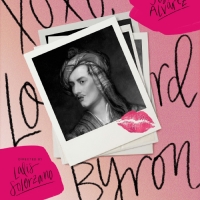 José D. Alvarez Announces Workshop Performances of XOXO, LORD BYRON
by Blair Ingenthron - Nov 6, 2022
'XoXo, Lord Byron', an historical comedy inspired by the controversial personal life of famed poet Lord Byron, will premiere at the New York Theater Winter Festival, November 2022
Arts and Culture Flourish on the Big Screen of The Ridgefield Playhouse with The Met Opera
by Stephi Wild - Oct 7, 2022
Soak in a great day of arts and culture at the Ridgefield Playhouse on Tuesday, November 8, 2022, with two wonderful presentations on their big screen.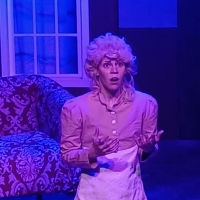 Review: Lab Theater Project Presents Owen Robertson's CREATING MONSTERS, A New Take on Mary Shelley's Creation of Frankenstein
by Peter Nason - Aug 27, 2022
It's structurally a mess, but well worth your time to explore.
Review: ARCADIA at Little Theatre, University Of Adelaide
by Barry Lenny - Aug 15, 2022
The University of Adelaide Theatre Guild has finally reached Arcadia.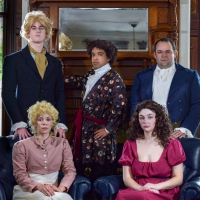 LAB Theater Project Presents CREATING MONSTERS This Month
by Stephi Wild - Aug 9, 2022
LAB Theater Project will present Creating Monsters, a new play by Tampa playwright Owen Roberson.  Set in 1816, the play explores the turmoil surrounding Mary Shelley that influenced her creation of the monster in her masterpiece, Frankenstein, or the Modern Prometheus, a story that has been electrifying the public through multiple media for over 200 years.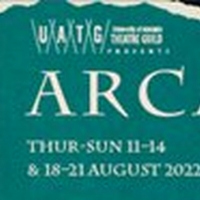 ARCADIA Opens Next Month at Little Theatre
by Stephi Wild - Jul 18, 2022
At the centre of this play about fate, mathematics, feminism, gardening, apples and the utter randomness of it all is the story of a group of people who simply cannot get it together when it comes to things that are actually important.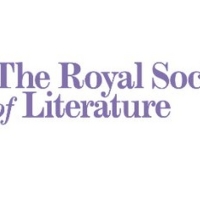 RSL Announces 60 New Fellows and Honorary Fellows For 2022
by Stephi Wild - Jul 12, 2022
This evening, at an event held at Battersea Arts Centre, The Royal Society of Literature (RSL), the charity that represents the voice of literature in the UK, announced 60 new appointments including the first induction of writers elected to Fellowship through the Bicentenary RSL Open Initiative. 
Lord Byron Videos
STAGE TUBE: Christopher Plummer, Des McAnuff Talk CTG's A WORD OR TWO on Opening Night
by Stage Tube - Jan 27, 2014
Academy Award, Tony Award and Emmy Award winner Christopher Plummer takes the stage for 16 performances only in a Center Theatre Group special event, "A Word or Two," which opened at the CTG/Ahmanson Theatre on Wednesday, January 22, 2014. Written and arranged by Plummer and directed by Tony Award winner Des McAnuff, "A Word or Two" is presented in association with the Stratford Festival of Canada and continues through February 9, 2014. Click below to watch interviews with Plummer and McAnuff on opening night!
Lord Byron Frequently Asked Questions
How many shows has Lord Byron written?
Lord Byron has written 1 shows including Cain (Playwright).