Poland Theater Reviews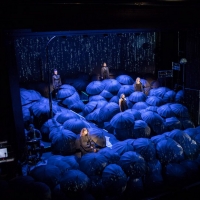 BWW Review: A SANDWICH WITH A MAN at Teatr Nowy In Poznan, New edition of old(?).
by Natalia Jarczynska - April 14, 2020
Jacek Kaczmarski - this name is known as a symbol of protest. Great Polish songwriter and performer from 1977 till basically his death in 2004 was a figure of resistance through his words and music: Mury (Walls) based on L'Estaca by Lluis Llach was an anthem of freedom (despite the fact that it was ...
BWW Review: SHIRLEY VALENTINE at Polonia Theatre - It's never too late!
by Filip Piotrowicz - March 20, 2020
Surprisingly a theatre comedy can be something more than just a straightforward pastime....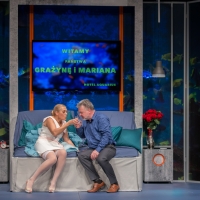 BWW Review: RUBY ANNIVERSARY at Teatr Komedia Wroclaw
by Natalia Jarczynska - January 20, 2020
A couple with 41 years behind them is trying to adjust to the new, luxury reality but the problems are multiplying - from trying to enter the room to an unexpected guest who gets out from under the bed. Changing their romantic and push gateway to mix of confusions and funny situations. ...
BWW Review: THE QUEEN WILL ARRIVE TOMORROW at Teatr Wspolczesny Wroclaw
by Natalia Jarczynska - December 18, 2019
Beautiful island in the middle of the Ocean covers terrifying story. Small territory and only around 50 people leaving on it - they are descendants of rebels from a?oeBountya?? ship that came to the island in 18th century and they made for themselves a place to live with their own rules....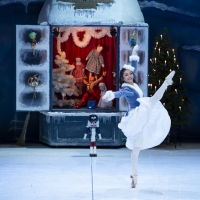 BWW Review: THE NUTCRACKER / A CHRISTMAS CAROL at Opera WROCLAW
by Natalia Jarczynska - December 11, 2019
When you were a kid (or it's still ongoing) you were dreaming about Christmas presents weeks before the winter. Can you imagine that you find not only one perfect present under your Christmas tree but suddenly two of them? This will happen if you will go to The Opera Wroclawska to see The Nutcracker...