Photo Flash: Billie Jo and Judd Herberger Host Valley Youth Theatre Party
Dedicated performing arts enthusiasts Billie Jo and Judd Herberger hosted an intimate party this past Saturday night May 14th to honor Valley Youth Theatre (VYT).
The party took place at the Herberger's Scottsdale Waterfront home. The evening was intended to increase the awareness of Valley Youth Theatre, not only as a professional performing arts organization but also to highlight its 27-year track record of developing leadership and success skills and fulfill its mission to inspire young people to be the best that they can be.
"Billie Jo and Judd are long-time personal friends of ours and supporters of Valley Youth Theatre," said Bobb Cooper, VYT's Producing Artistic Director. "A few months ago I asked for their help to introduce VYT to other arts enthusiasts in the Valley. I explained to them that sometimes it feels as though we are the best kept secret in Phoenix...we have published reviews that state VYT productions are 'better than Broadway' and yet people have not heard about us. Billie Jo suggested that they host a party for us."
The evening encompassed entertainment from the young stars of VYT's upcoming production Disney's The Little Mermaid which will open on June 10that The Herberger Theater Center.
Accompanied by Mark Fearey, VYT's Resident Musical Director, Kayla Dobbs, who plays the beautiful mermaid Ariel, sang "Part of Your World" and "Beyond My Wildest Dreams". Dobbs lives in Scottsdale and is a freshman at Cactus Shadows High School in Cave Creek.
Flounder, Ariel's adorable and ever-fearful friend, played by 9-year-old Kylan Chait sang "She's in Love". Nathan Sheppard who plays the handsome Prince Eric, sang a melodically, haunting song called "Her Voice". Sheppard, a senior at Sandra Day O'Connor High School, received rave reviews for playing the lead in VYT's Joseph and the Amazing Technicolor Dreamcoat at the Herberger Theater Center last August.
Guests joined in as Ira Hill (age 19), who plays Sebastian, sang "Under the Sea" and "Kiss the Girl".
"It was such an enjoyable evening and true to Billie Jo's style, beautifully done to the nines." said Cooper. "I am grateful from the top of my heart to Judd and Billie Jo for opening up their home and giving us the opportunity to introduce VYT to many wonderful people."
Photos by Deanna Dent

Kylan Chat (Flounder in VYT's production of Disney's The Little Mermaid) James Donavon (Herberger's great-grandson age 9)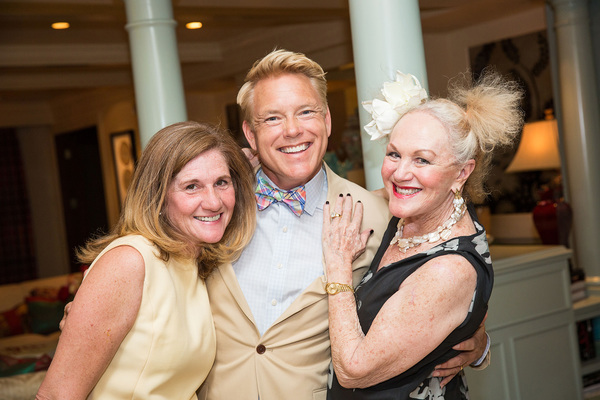 Mary Jane McCloskey, Cory McCloskey, Billie Jo Herberger

Patrick Dial, Hope Ozer, Sara Dial, Cory McCloskey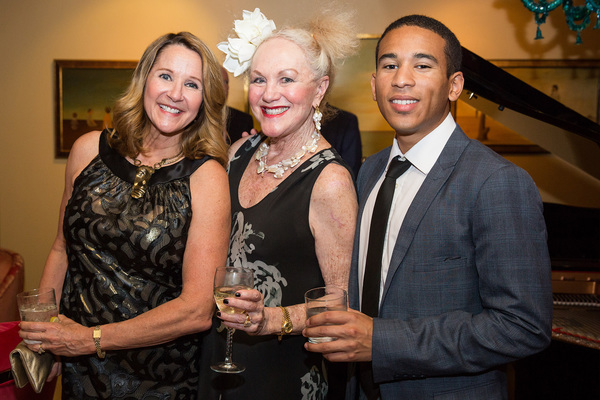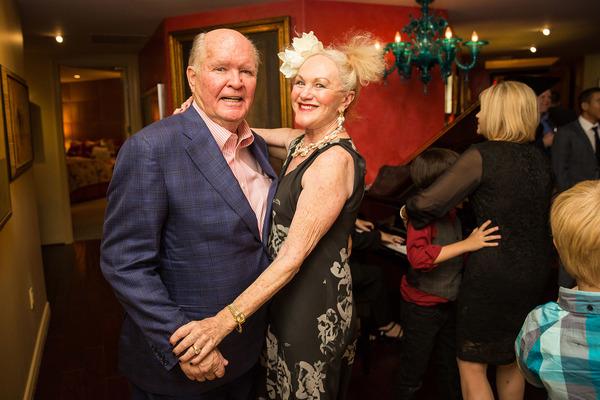 Judd & Billie Jo Herberger

Billie Jo Herberger, Bobb Cooper

Bobb Cooper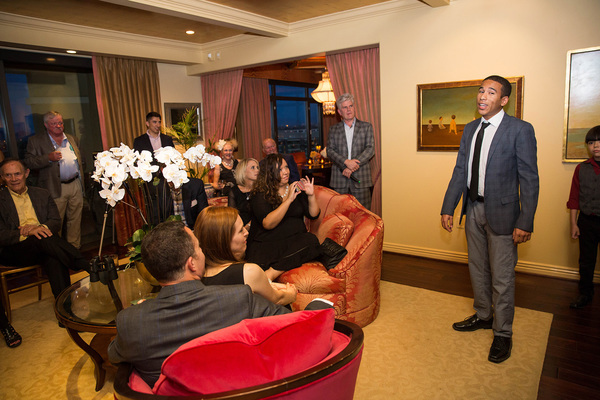 Ira Hill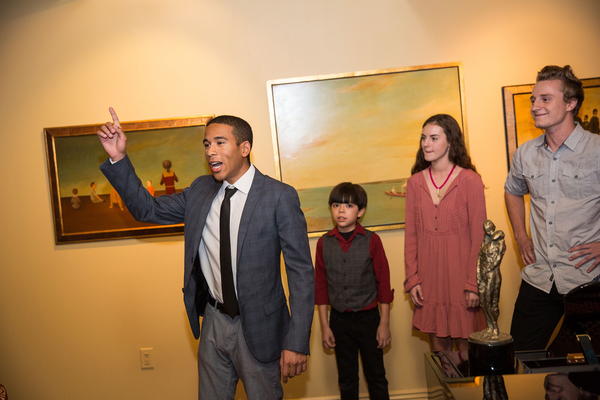 Ira Hill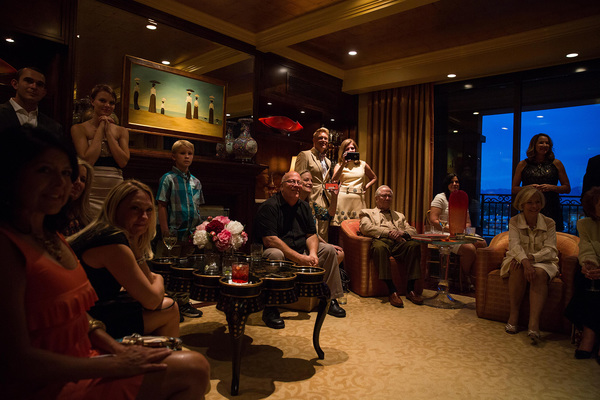 Billie Jo Herberger, Sara Dial, Nancy White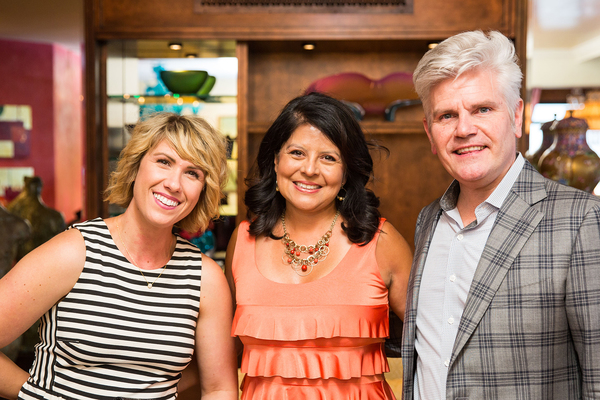 Katie Casey, Pam Kirby and Bobb Cooper

Ed & Nancy White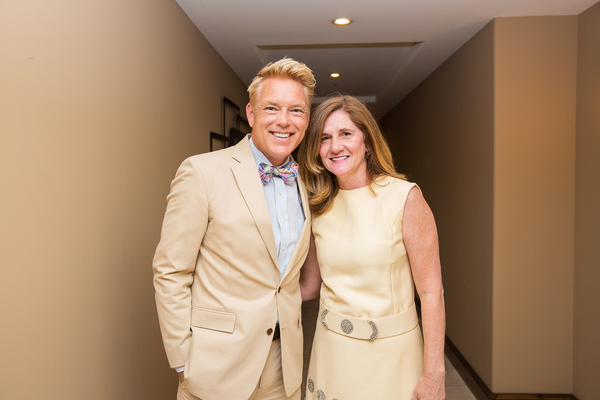 Mary Jane & Cory McCloskey

Billie Jo Herberger, Patrick & Sara Dial, David Carruth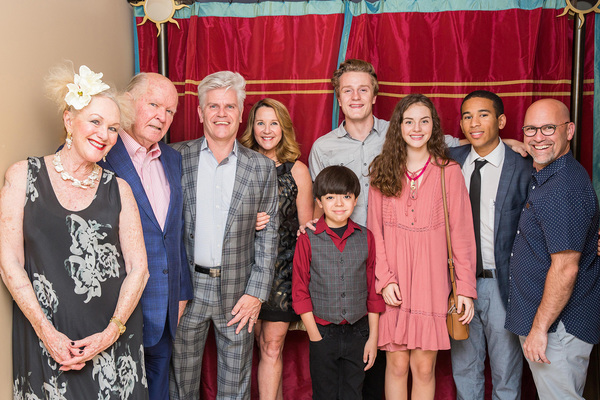 Billie Jo & Judd Herberger, Bobb & Karol Cooper, the cast of Disney's The Little Mermaid â€" Kylan Chait (Flounder), Nathan Sheppard (Prince Eric), Kayla Dobbs (Ariel), Ira Hill (Sebastian) and Mark Fearey