Photo Coverage: POTTED POTTER's Third Opening Night In Manila
Manila, Philippines--The creators of the international hit parody POTTED POTTER, Daniel Clarkson and Jefferson Turner, are indeed inseparable!
On Tuesday night, Clarkson (unannounced) joined Turner, who arrived in Manila a day before, signing posters and posing with opening night theatergoers--some garbed in "Harry Potter costumes"--at the lobby of Carlos P. Romulo Auditorium.
Exuding the same youthful zest when we first met them Off-Broadway two years ago, Clarkson and Turner were in high spirits Tuesday night as they celebrated a major milestone in POTTED POTTER's nine-year history: its unprecendented third run in any country.
"We've done New York twice; we'll be doing Toronto twice [this December]; and there'll be a couple of the other places in the Asian tour we'll be doing the second time around, but we've never been anywhere three times," said Turner.
"I've heard a lot of nice things about the show in Manila and I wanted to see it for myself," added Clarkson, who first visited the Philippines--Coron in Palawan, specifically--when he was a kid.
POTTED POTTER: The Unauthorized Harry Experience - A Parody by Dan and Jeff, which now stars Benjamin Stratton and James Percy, is in town for three more days (until Sunday, October 5). So grab your last-minute tickets (PHP 900 to 2,950) at ticketworld.com.ph.
POTTED POTTER--potted means abridged in colloquial British English--is an engrossing quick guide to JK Rowling's "Potter" books, which also pokes fun at J.R.R. Tolkien's "The Lord of the Rings," C.S. Lewis' "The Chronicles of Narnia," and Miley Cyrus, among others.
"This show is so amazingly clever, albeit very different from the Harry Potter you know. Hermione is a burly, deep voiced man, Hagrid sings Scottish jigs, Lupin is an elephant, and there is a disco ball. And yet, for people familiar with the story, this is the most hilarious parody yet. It is done with such specificity and planning, speedy quick changes, clever remarks, and adorable British stars. And though there is a lot of poking fun throughout the entire piece, it is never laughing at Harry Potter or those who love him, but celebrating the series in a respectful and hysterical way," wrote Alex Lonati on BroadwayWorld.com.
POTTED POTTER has played 30 weeks Off-Broadway across two sold-out summer performances; it also has had five West End runs; has enjoyed extensive UK and international tours; and has just embarked on a 2014 world tour, including Mexico City, Canada, Ireland, Dubai, Singapore, Australia, and the Philippines.
Also spotted on opening night were DEFENDING THE CAVEMAN's Joel Trinidad and Ria Pangilinan, recording artist Timmy Pavino, and SHREK's Abi Sulit.
POTTED POTTER is presented by Potted Productions, Concertus Manila, and Lunchbox Theatrical Productions, together with co-presenting partner, VISA.
Photos: Erickson Dela Cruz

Jefferson Turner, Daniel Clarkson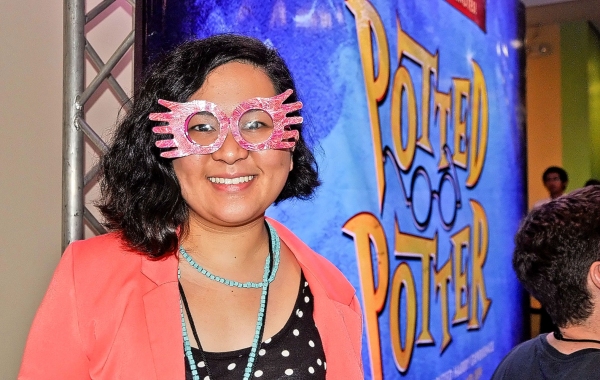 Anna Yulo, Concertus Manila

Daniel Clarkson, Jefferson Turner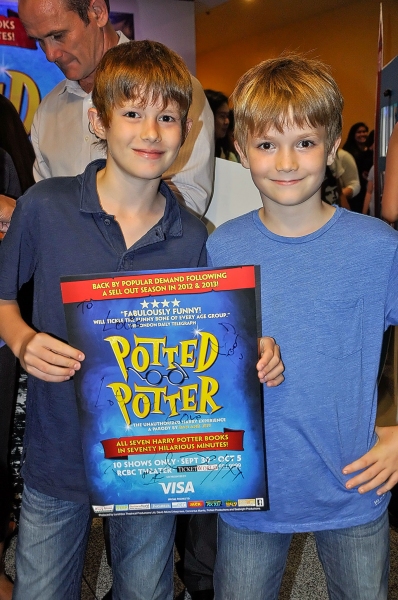 Daniel Clarkson, Jefferson Turner

Timmy Pavino, Oliver Oliveros, Daniel Clarkson, Jefferson Turner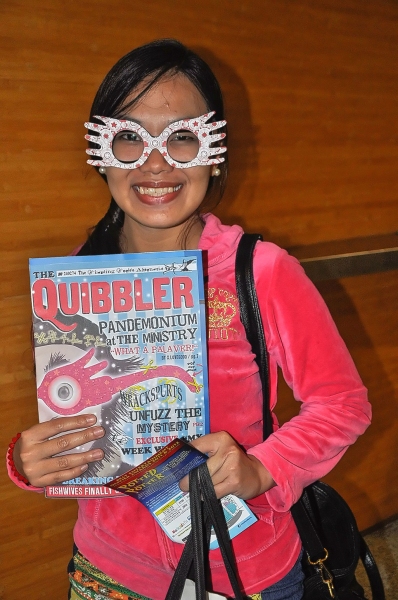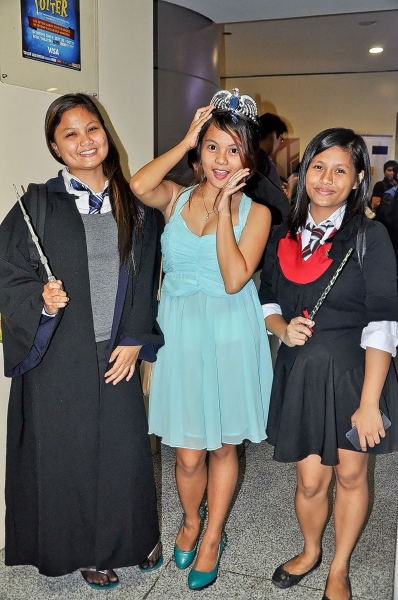 Jefferson Turner, Daniel Clarkson

Jefferson Turner, Daniel Clarkson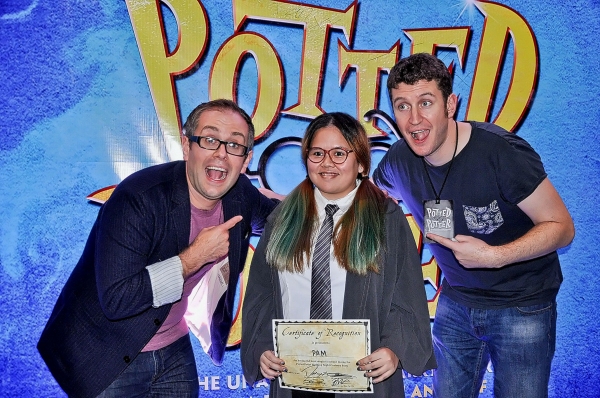 Jefferson Turner, Daniel Clarkson

Jefferson Turner, Benjamin Stratton, Daniel Clarkson, James Percy

Jefferson Turner, Benjamin Stratton, Daniel Clarkson, James Percy

Benjamin Stratton, James Percy

Benjamin Stratton, James Percy

Benjamin Stratton, James Percy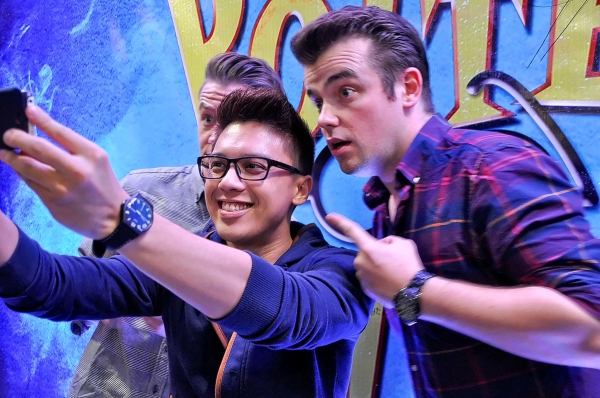 Benjamin Stratton, Timmy Pavino, James Percy

Benjamin Stratton, James Percy

Benjamin Stratton, Erickson Dela Cruz, James Percy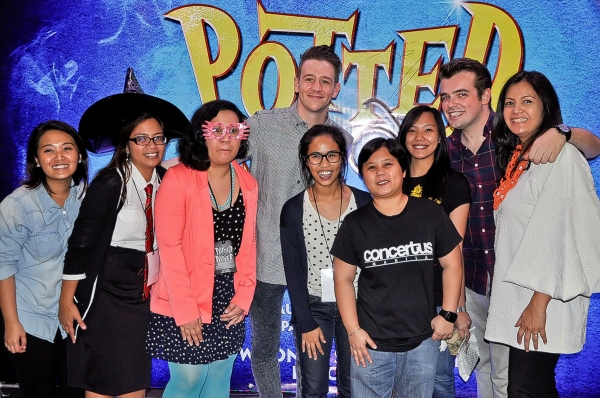 Benjamin Stratton, James Percy, Anna Yulo, Bambi Verzo, Concertus Manila staff