Photo Coverage: GODSPELL Meets Filipino-American Press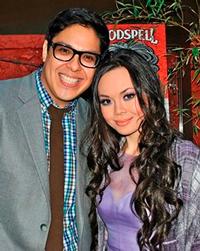 Anna Maria Perez de Tagle and George Salazar, Filipino actors and singers who are making their Broadway debuts in the current production of Godspell, and the rest of the show's cast were in full force to welcome the Filipino-American press, and Filipino-American TV and film actor Sam Milby, at a cocktail reception at Bambo 52 sushi bar and lounge in New York City, on Thursday, March 15, followed by an evening performance of Godspell at Circle in the Square Theatre, and a post-show talk back with Kababayan LA's Janelle So. 
Theater producer and social media marketer Ken Davenport (Oleanna, Blithe Spirit) presents the 40th anniversary production and the first-ever Broadway revival of the landmark rock musical Godspell, which is based on the Gospel according to Saint Matthew, featuring music and new lyrics by Stephen Schwartz (Wicked, Pippin); concept and original direction by John-Michael Tebelak; direction by Daniel Goldstein (God of Carnage, The Unauthorized Autobiography of Samantha Brown); and choreography by Christopher Gattelli (South Pacific, Sunday in the Park with George).
On Thursday night's performance, Corey Mach (understudy for Nick Blaemire) and Julia Mattison (understudy for Celisse Henderson) joined Godspell's original cast members, de Tagle, Salazar, Hunter Parrish (Jesus), Wallace Smith (John/Judas), Uzo Aduba, Morgan James, Telly Leung, and Lindsay Mendez in performing popular musical numbers from the show, such as "Day by Day," "Beautiful City," and "We Beseech Thee," among others. Leung (on the piano), de Tagle, and Salazar even jammed the song "Learn Your Lessons Well" as a prelude to Act Two.
Goldstein's daring, inventive staging is the show's strongest suit. De Tagle, her chest tones deep and rich, and who has lines in Tagalog in Act Two, and Salazar both give thoroughly enjoyable performances. Parrish is a youthful, charming, and decent Christ. However, it is Leung's rendition of "All Good Gifts" that gives the audience the goosebumps. Mattison and especially Mach still need to catch up to their better-performing predecessors, Henderson and Blaemire respectively.
Godspell, whose new book has been regularly updated with bits of popular culture, i.e. Steve Jobs' iPad, Jersey Shore's Snooki's pregnancy, and Mitt Romney and Rick Santorum's presidential bid, among others, also encourages its cast members to contribute their own ideas for the production.  "I remember doing the 'moustache thing' (de Tagle plays various ensemble female and male roles, including the prodigal son's father). I play a man, so I might as well use my long, wavy hair as a moustache," de Tagle told BroadwayWorld.com.  "Oh, I also remember creating my Tagalog lines for the show," she added.
This revival production of Godspell also features scenic design by David Korins (Passing Strange), costume design by Miranda Hoffman (Well), lighting design by David Weiner (The Normal Heart), sound design by Andrew Keister (Company), orchestrations by Michael Holland (Hurricane), and musical direction by Charlie Alterman (Next to Normal).
Godspell's recent Filipino-American press event was made possible by the Philippine-American Chamber of Commerce, headed by its president, Butch Meily, and its director, John Howley, and the Philippine Consulate in New York, led by its consul general, Mario de Leon Jr.
For tickets to Godspell on Broadway, call 212-239-6200 or visit www.godspell.com.
Photos by Oliver Oliveros and Elton Lugay

Uzo Aduba, George Salazar, Anna Maria Perez de Tagle, Corey Mach, Hannah Elless, Julia Mattison, Telly Leung

George Salazar

Uzo Aduba

Uzo Aduba, Anna Maria Perez de Tagle, Hannah Elless

George Salazar, Anna Maria Perez de Tagle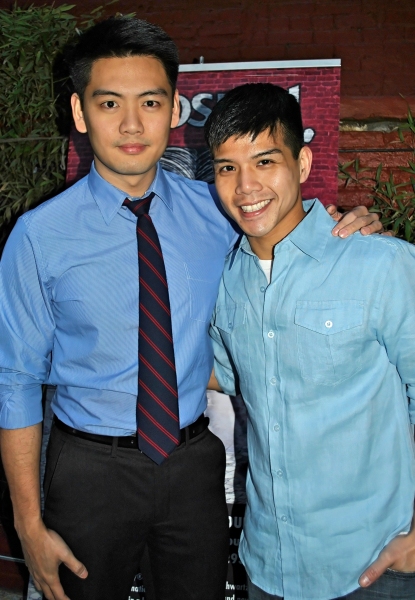 Karl Josef Co ("Miss Saigon," "Allegiance"), Telly Leung

Telly Leung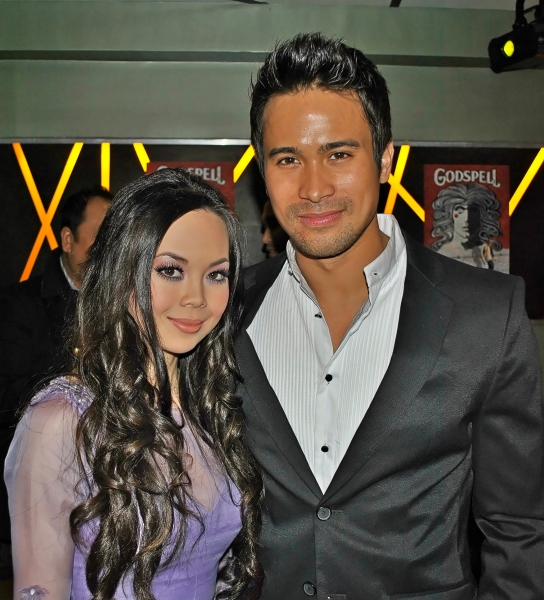 Anna Maria Perez de Tagle, Sam Milby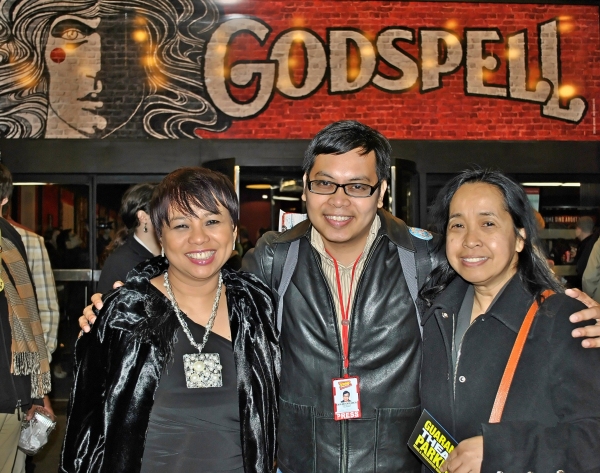 Janet Nepales (Hollywood Foreign Press Association), Oliver Oliveros (BroadwayWorld.com), Cristina Dc Pastor (TheFilAm.net)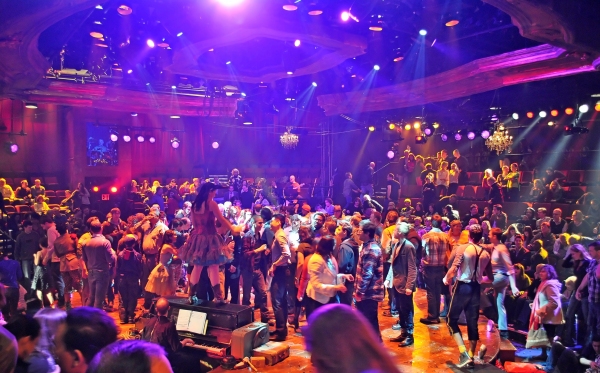 The cast serves wine during intermission.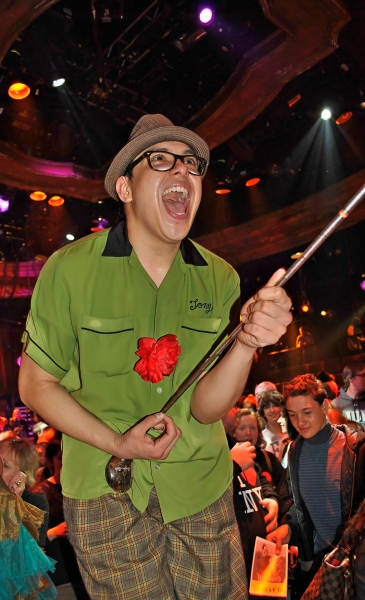 George Salazar during intermission

George Salazar and Lindsay Mendez during intermission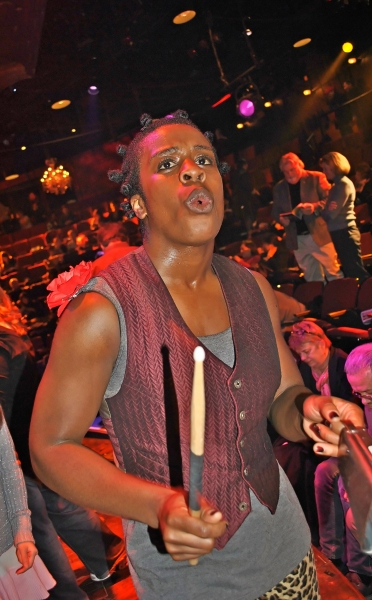 Uzo Aduba during intermission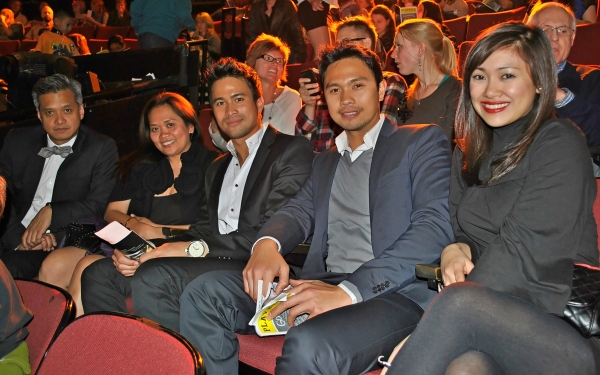 Mario Brinas, Ritz Brinas, Sam Milby, Dante Santacruz, Nikki Guevara

Telly Leung, George Salazar, Anna Maria Perez de Tagle (prelude to Act Two)

Curtain call

Janelle So, George Salazar, Anna Maria Perez de Tagle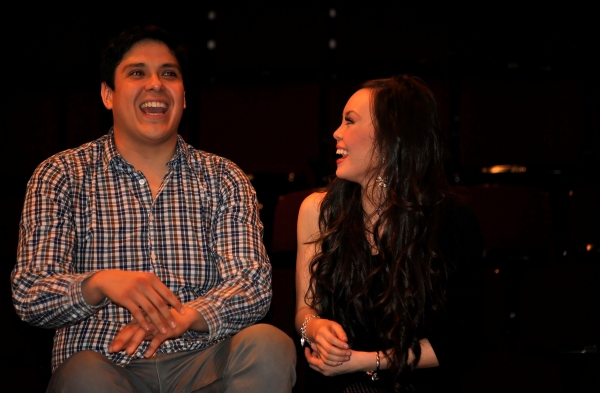 George Salazar, Anna Maria Perez de Tagle

Anna Maria Perez de Tagle, George Salazar