Godspell - 2011 - Broadway
Stephen Schwartz's much-loved musical celebrating the life and teachings of Jesus returns to Broadway.
The Gospel according to St. Matthew, 1970s style. As Jesus taught with parables and storytelling Godspell utilizes clowning, pantomime, charades, acrobatics and vaudeville to tell the story of Christ's passion. Familiar songs include "Day by Day," "Turn Back, O Man" and "Bless the Lord."
Video preview
Photo preview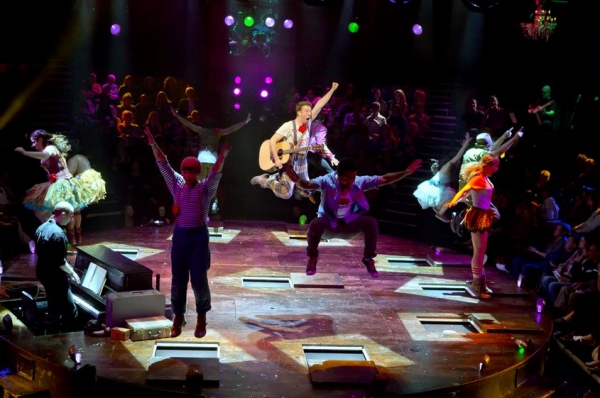 Featured Reviews For Godspell
Godspell: Theater Review - Hollywood Reporter
Prepare ye the way for disappointment. Goldstein approaches it all like a Children's Television Workshop special. Maybe it's appropriate for a show so widely performed in schools, but this feels indeed like a high school production staged by the wacky new drama teacher. (Think Mr. G. on HBO's under-appreciated Summer Heights High.) Christopher Gattelli's choreography also throws a million ideas at the stage in the hope that something sticks. The strength of some of the second-act songs such as "On the Willows" ensures that a depth of feeling does eventually coalesce. And the crucifixion is arrestingly staged, albeit with cheesy simulated slo-mo from the disciples during the finale's wailing guitar breaks. But my chief takeaway from this was the tarnishing of a treasured theater memory. Now, let's see how Jesus Christ Superstar holds up in the spring.
A bit Bible campy - NY Post
Goldstein and choreographer Christopher Gattelli milk the in-the-round staging for all it's worth. The band members are scattered among the audience, the actors often run up and down the aisles and volunteers are invited onstage for games of charades and Pictionary. Clean-cut and colorful, this production skews young. It's great for teens, but adults may find its hyperactivity a bit numbing.