Godspell - 2011 - Broadway Tickets, News, Info & More
Stephen Schwartz's much-loved musical celebrating the life and teachings of Jesus returns to Broadway.
The Gospel according to St. Matthew, 1970s style. As Jesus taught with parables and storytelling Godspell utilizes clowning, pantomime, charades, acrobatics and vaudeville to tell the story of Christ's passion. Familiar songs include "Day by Day," "Turn Back, O Man" and "Bless the Lord."
Video preview
Photo preview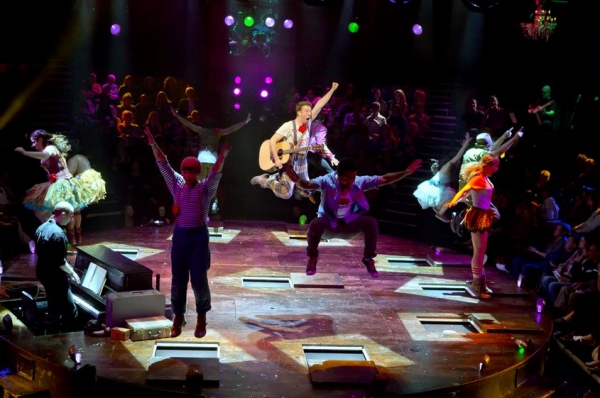 Featured Reviews For Godspell
Broadway Review: 'Godspell' - Philadelphia Inquirer
Still, this Godspell is not just a good time but often outright funny, which is why it will be a hit. The brilliant Stephen Schwartz, who wrote its score (as well as Wicked, next door to the theater where Godspell plays), has updated his lyrics, which pop.
Review: Godspell - Time Out NY
Reorchestrated and sound-designed for young, modern ears, this Godspell sounds like a born-again Glee, and several performers have moments to shine (including Uzo Aduba, Telly Leung and the wonderful Lindsay Mendez). Capering through Christopher Gattelli's joyous choreography, on David Korins's continually surprising set, the actors are nothing if not energetic. But for all the copious tributes paid to him, Jesus is a thankless role, and Hunter Parrish is this production's sacrifice to it; with a voice and presence as light as his ultra-blond locks, Parrish preaches softly and wears a creepily forced smile. This is Jesus as Stepford twink, and it's regrettably in keeping with a show that, in its combination of bathos and kitsch, is a model of bad faith.