Click Here for More Articles on THE PHANTOM OF THE OPERA
PHOTOS: First Look at The New World Tour of THE PHANTOM OF THE OPERA
Manila, Philippines--Excerpts from some of the much awaited musical numbers from the new world tour of Andrew Lloyd Webber's "The Phantom of the Opera," which kicked off last Wednesday, February 20, 2019, at The Theatre at Solaire in Paranaque City, have been unveiled to local newsgroups.
Among them, "The Phantom of the Opera," sung by The Phantom and Christine in the labyrinth underground of the opera house; "Notes/Prima Donna," which features Firmin, Andre, Raoul, Carlotta, Gir, Meg, and The Phantom at the managers' office; "All I Ask Of You," sung by Raoul and Christine, and "Masquerade," which features the entire company on the staircase of the opera house on New Year's Eve.
Below, check out our favorite first-look photos!
With 130 cast, crew, and orchestra players, this production of "The Phantom of the Opera," the longest-running show on Broadway, has Jonathan Roxmouth (The Phantom), Meghan Picerno (Christine Daae), and Matt Leisy (Raoul) as the leads. Beverly Chia (Carlotta Guidicelle), James Borthwick (Monsieur Firmin), Curt Olds (Monsieur Andre), Melina Kalomas (Madame Giry), Thabiso Masememe (Ubaldo Piangi), and Kiruna-Lind Devar are also part of the cast.
Based on the classic novel Le Fantome de L'Opera by Gaston Leroux, "The Phantom of the Opera" tells the story of a musical genius known only as the Phantom who inhabits the depths of the magnificent Paris Opera House. Mesmerized by the beautiful and talented soprano, Christine Daae, the Phantom falls fiercely in love with her. Unaware of Christine's love for her childhood friend, the Phantom's obsession sets the scene for a dramatic turn of events where unrequited love, jealousy, and passion collide.
The world tour includes extended performances in Manila (Feb. 20-Mar. 31), Singapore (April 24-May 26), Kuala Lumpur (Jun 15-30), Tel Aviv (Aug. 12-31), and Dubai (Oct. 16-30). More engagements will be announced.
In Manila, "The Phantom of the Opera" is presented by Lunchbox Theatrical Productions, Concertus Manila, PLDT, and Smart. Check out tickets (P1,900-P7,250) at TicketWorld.com.ph.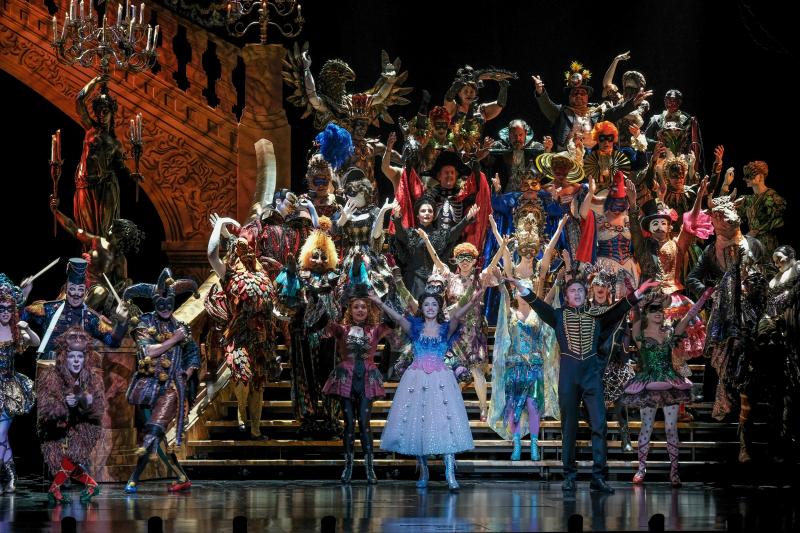 The Company
Meghan Picerno, Matt Leisy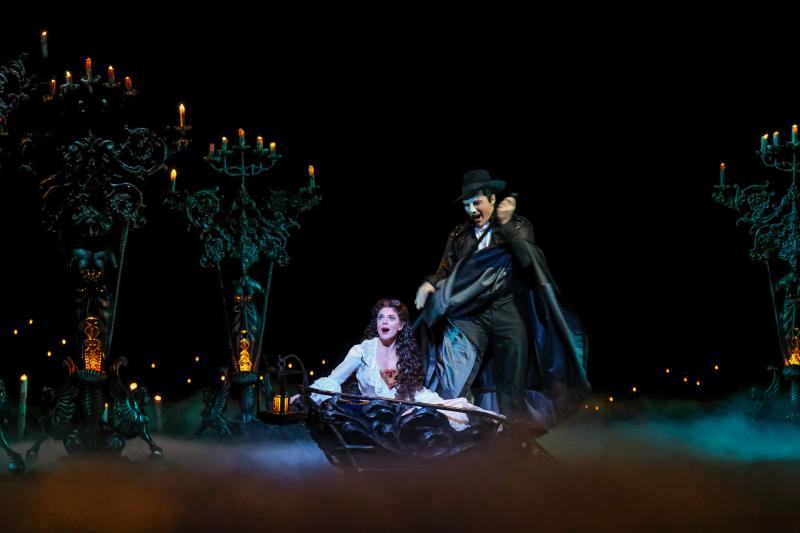 Meghan Picerno, Jonathan Roxmouth
Jonathan Roxmouth, Meghan Picerno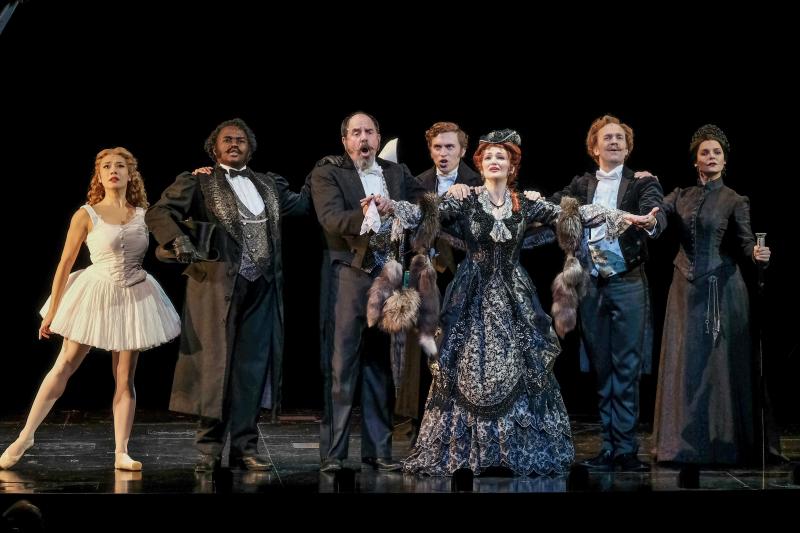 Beverly Chia, James Borthwick, Curt Olds, Melina Kalomas, Thabiso Masememe, Kiruna-Lind Devar
Beverly Chia, James Borthwick, Curt Olds, Melina Kalomas, Thabiso Masememe, Kiruna-Lind Devar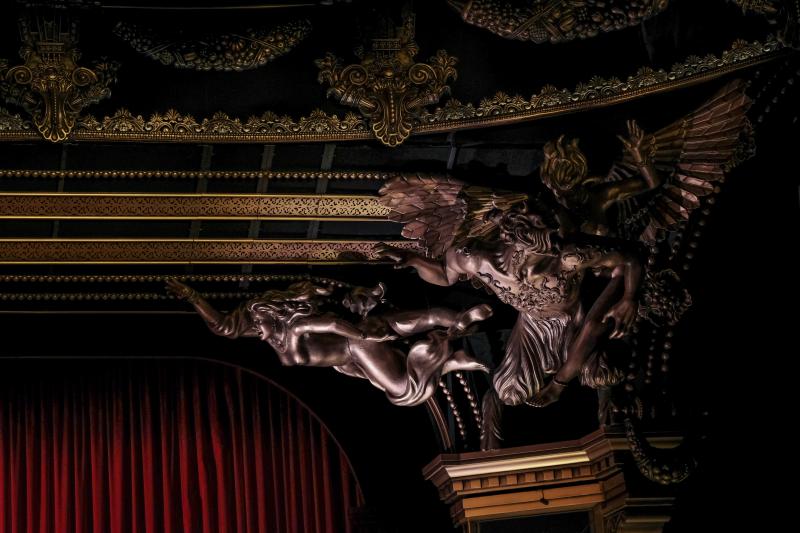 A sneak peek at Maria Bjornson's original design for THE PHANTOM OF THE OPERA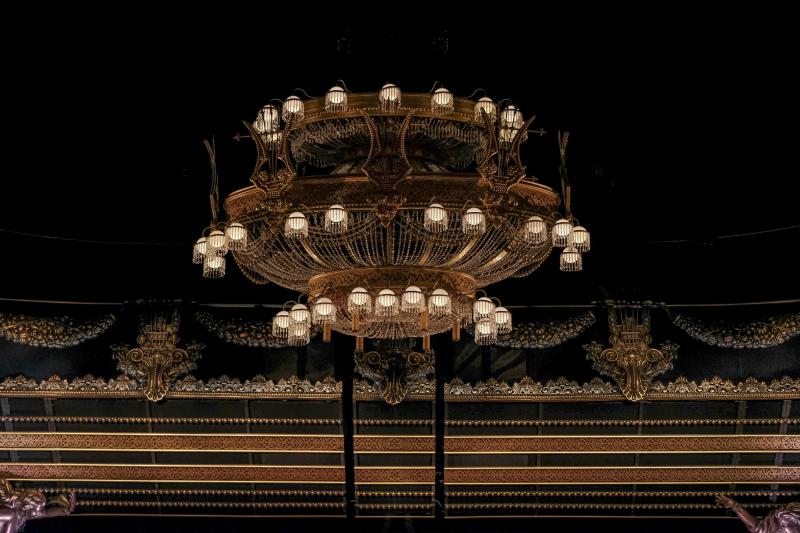 A sneak peek at Maria Bjornson's original design for THE PHANTOM OF THE OPERA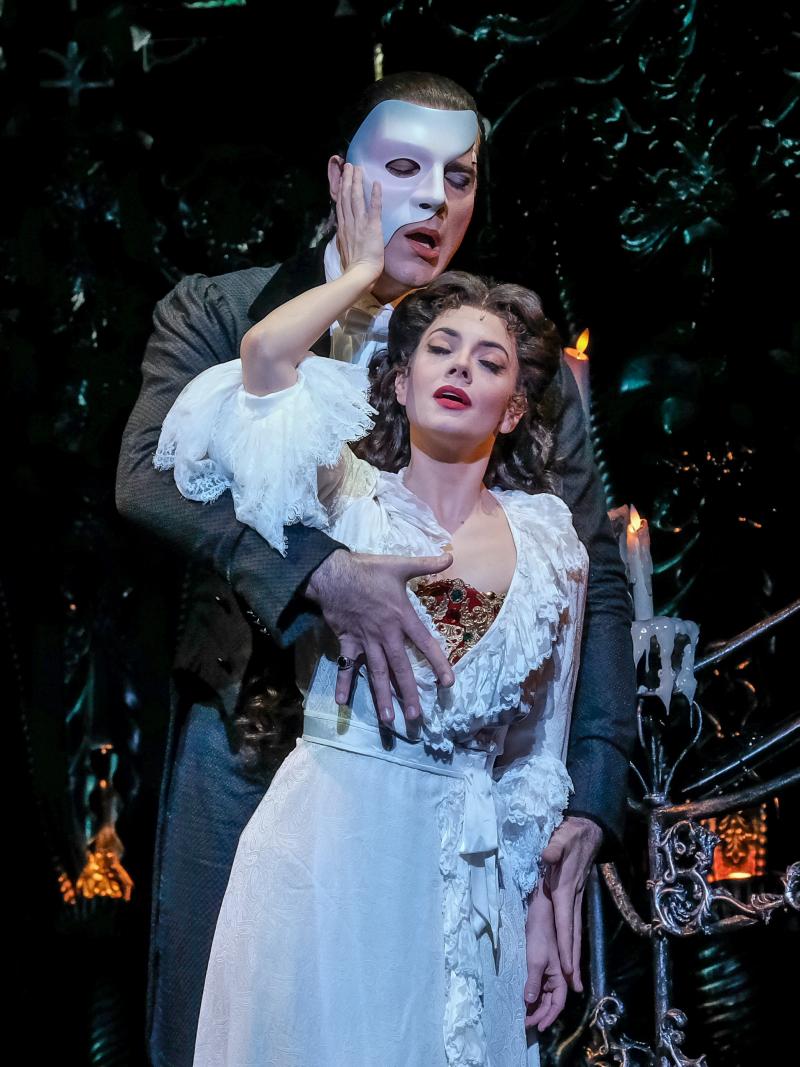 Jonathan Roxmouth, Meghan Picerno
Matt Leisy, Meghan Picerno