Photo Flash: 11th Hour Theatre Company Presents ROOMS
Following their successful co-production of Little Shop of Horrors this fall/winter, 11th Hour Theatre Company is pleased to present the Philadelphia Premiere of Rooms: a rock romance. This musical will run April 9-May 2 at the Independence Black Box at the Prince Music Theater, 1412 Chestnut Street. The show opens on Thursday, April 15. 11th Hour Theatre Company is only the second theatre in the country to be given the rights to present Rooms after its successful Off-Broadway run at New World Stages in 2009.
The musical begins in late 1970's Glasgow where Monica, an ambitious singer/songwriter meets Ian, a reclusive rocker. The two quickly become entangled creatively and romantically. Their music takes them first to London and ultimately to New York City, where they discover a vibrant new music scene and create an intimate partnership, their love deepening while their personalities drive them apart. A five-piece rock band accompanies these two characters as they search for the balance between ambition and happiness. Michael Phillip O'Brien, 2009 Barrymore Award winner for Leading Actor in a Musical, appears as Ian and Alex Keiper, who appeared as Ronette in 11th Hour and Theatre Horizon's production of Little Shop of Horrors this winter, plays Monica.This Philadelphia premier is directed by Megan Nicole O'Brien.
Photos by Mark Valenzuela

For more information please see the official press release or the BroadwayWorld review.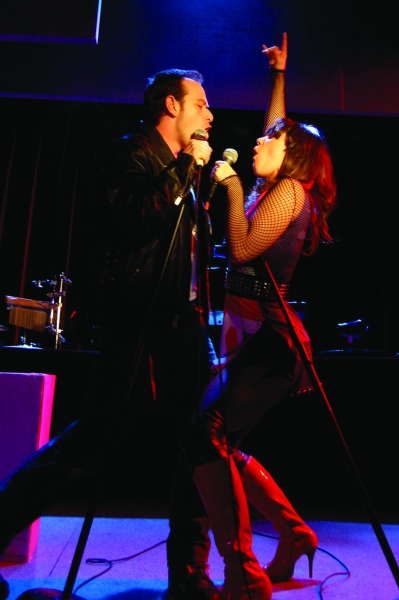 Michael Philip O'Brien as Ian and Alex Keiper as Monica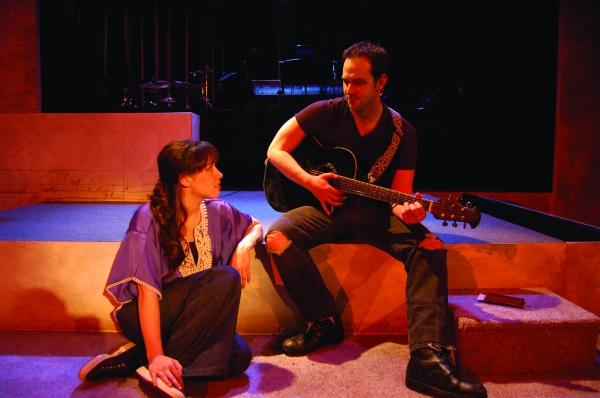 Michael Philip O'Brien as Ian and Alex Keiper as Monica

Sarah Marcus has been an avid theater-goer since a young age, attending many shows in NYC, New Jersey, and Philadelphia. In the past few years (read more...)