Arden Theatre Announces ONCE ON THIS ISLAND And More For 2019-20 Season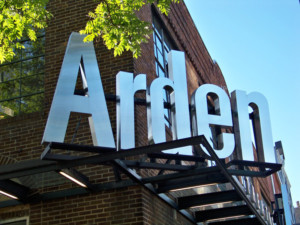 The Arden Theatre Company is pleased to announce four titles that will be part of the theatre's 2019-20 season. The current lineup includes two Tony Award-winning musicals, a classic Tennessee Williams drama, plus the world premiere of a new play by a Philadelphia playwright. Additional titles will be announced at a later date.
"We are excited to announce four of our productions for next season: a world premiere by an extraordinary Philadelphia writer, a new production of Tennessee Williams's great play featuring an amazing cast of Philadelphia actors, and two musicals that celebrate the power of storytelling, both featuring soaring scores by Lynn Ahrens and Stephen Flaherty," said Producing Artistic Director Terrence J. Nolen. "We look forward to announcing our entire season in the coming weeks!"
The season begins with Ahrens, Flaherty, and McNally's sweeping musical RAGTIME, running from September 19 through October 20, 2019 at the F. Otto Haas stage. This award-winning tale follows the intersections of cultures, classes, and nationalities - all fighting for their American dream in New York City at the turn of the 20th century - reimagined for today's audience.
In the new year, the world premiere of acclaimed Philadelphia playwright Lorene Cary's MY GENERAL TUBMAN comes to the Arden's Arcadia Stage from January 16 through March 1, 2020. The play is a beautiful and exciting story about the complex journey of Harriet Tubman and the impact she continues to have today.
The classic Tennessee Williams masterpiece A STREETCAR NAMED DESIRE comes to the F. Otto Haas stage from March 12 through April 12, 2020. The Arden will transform into the sweltering streets of New Orleans' French Quarter to tell the classic drama of love, lust, and the memories we leave behind.
From May 21 to June 21, 2020, the Ahrens and Flaherty musical ONCE ON THIS ISLAND will take to the F. Otto Haas stage. The musical, which won the 2018 Tony Award for Best Revival of the Musical, travels to the Caribbean and embraces the folklore of a nation while illustrating the beauty of storytelling and the hardships of forbidden love.
Additional titles and casting for the 2019-20 season will be announced at a later date. Subscriptions are currently on sale by visiting https://ardentheatre.org/tickets/1920subscriptions/.