Latest News on Isa Briones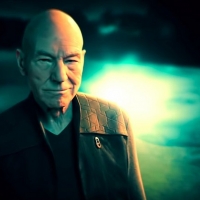 VIDEO: Watch the All New Trailer For STAR TREK: PICARD From New York Comic Con
by Stage Tube - Oct 6, 2019
A new trailer has been released for STAR TREK: PICARD during New York Comic Con.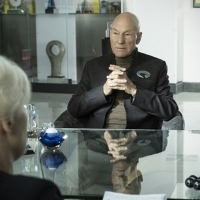 VIDEO: Watch the Trailer for STAR TREK: PICARD Starring Sir Patrick Stewart
by Stage Tube - Jul 22, 2019
At San Diego Comic-Con, Sir Patrick Stewart treated 'Star Trek' fans attending the 'Star Trek' Universe panel to the first trailer for STAR TREK: PICARD and shocked the audience by bringing out surprise guests and 'Star Trek' icons Brent Spiner, Jeri Ryan and Jonathan Del Arco, announcing they will be appearing in STAR TREK: PICARD. In addition to the surprise guests, it was revealed that 'Star Trek's' Jonathan Frakes and Marina Sirtis will make appearances in the new series as well. During the panel, it was also announced that STAR TREK: PICARD will premiere in early 2020 exclusively on CBS All Access in the U.S.

VIDEO: The End is Only the Beginning in the STAR TREK: PICARD Trailer
by Stage Tube - May 23, 2019
CBS All Access today revealed a first look at the highly anticipated return of Jean-Luc Picard in the upcoming original series, STAR TREK: PICARD.