Latest News on William Street
Stage Credits
  [Broadway]
1921
Page of Bedford
Vernon
William Street News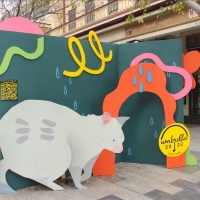 Dave Court Collaborates With Umbrella Festival On Ar Installation In Rundle Mall
by Stephi Wild - Jul 8, 2022
In celebration of Music SA's Umbrella Festival throughout the month of July, a new interactive installation has been installed in Adelaide's bustling shopping strip Rundle Mall. In collaboration with the 2022 Umbrella Festival artist Emily Savage, multi-disciplinary artist Dave Court has incorporated his signature AR touch in an interactive artwork at the King William Street end of the mall.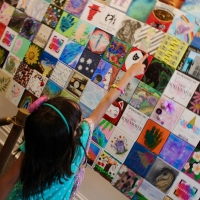 Raue Center Calls For Artists For Its Fourth Annual 6X6 PROJECT
by A.A. Cristi - Feb 24, 2022
Join Raue Center For The Arts as they host the 4th Annual 6x6 Project Art Auction & Exhibition on Saturday, June 25, 2022, from 5:30 to 8 p.m. at Raue Center For The Arts, 26 N. Williams Street, Crystal Lake.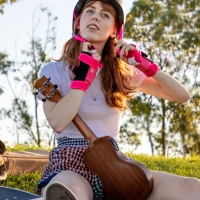 Ally Morgan's NOT TODAY Presented by Rogue Projects This May
by A.A. Cristi - Apr 13, 2021
Rogue Projects will present the world premiere of Ally Morgan's emotion-charged one-woman cabaret Not Today as part of the KXT Popupstairs program at The Bordello Kings Cross, from May 2nd to 6th.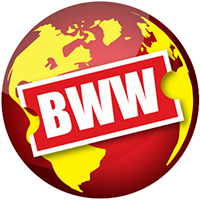 Karen J White Presents 'My Tribute To Kirsty Maccoll' At Fringe World And Adelaide Fringe Festivals 2020
by Stephi Wild - Dec 18, 2019
As a result of receiving great accolades from many attendances at the annual 'Kirstyfest' (Soho, London) from Kirsty MacColl's fans as well having great passion for Kirsty's inspirational music Karen J White set herself the project of creating a tribute to Kirsty's life, music and legacy to inspire others regarding a major influence in Karen's own music. This two year plus project culminated in two studio albums, a pocket guide to Kirsty and a live show. Both the albums and show tell stories of love and betrayal, happiness and sadness, innocence and raunchiness through some of the best British music published during the 80s and 90s. Certainly Kirsty had a phenomenal following in the UK and worked both in her own right and with many of the top names of that era. In Australia perhaps the song she is best known for is her duet with Shane MacGowan of 'The Pogues' and their song 'Fairytale of New York' which around the globe still finds itself in the top of music charts at Christmas!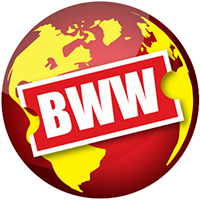 Adelaide Fringe 2020 Program Shines For Diamond Anniversary 
by A.A. Cristi - Nov 27, 2019
The party that brings a city to life will once again challenge and enchant audiences for the 60th anniversary of Adelaide Fringe in 2020, from February 14 to March 15.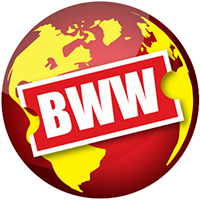 GETTING BETTER Comes to Fringe World in 2020
by Stephi Wild - Nov 13, 2019
Following sellout seasons 2017-2019, comedian Michael Shafar returns to Fringe World in 2020 with a brand-new show.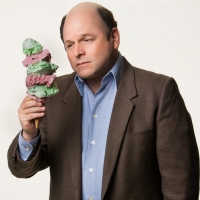 Jason Alexander Will Embark On The Master Of His Domain Tour
by Stephi Wild - Oct 15, 2019
After selling out his last Australian tour, Jason Alexander is returning Down Under in February 2020 and he's ready to reveal everything you have wanted to know about the hit series Seinfelda??..serenity now!!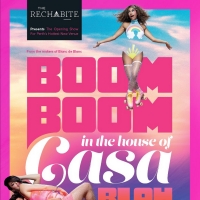 The Rechabite Announces Launch With World Premiere Of BOOM BOOM IN THE HOUSE OF CASA BLAH BLAH
by Stephi Wild - Oct 14, 2019
The Rechabite is a shiny new venue born from the forgotten shell of one of Perth's grand heritage treasures. In its new incarnation, The Rechabite is a multi-level play space that houses Perth's most exciting new entertainment and hospitality offerings.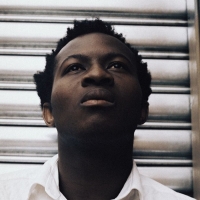 GOOD DOG Comes to Kings Cross Theatre
by Stephi Wild - Oct 6, 2019
Green Door Theatre Company in association with Bakehouse Theatre Company present the Australian Premiere of GOOD DOG By Arinzé Kene .

Black Maria Film Festival Returns To Princeton NJ On April 5
by Julie Musbach - Mar 25, 2019
The Black Maria Film Festival returns to Princeton University's Lewis Center for the Arts with a screening of five more films from the 2019 tour on Friday, April 5 at 7:30 p.m. at the James Stewart Film Theater at 185 Nassau Street. The short documentary, experimental, narrative, and animated films, introduced by Festival Director Jane Steuerwald, focus on the human experience and issues of global importance and are by filmmakers from Germany, the U.S., the United Kingdom, Mexico, and Greece. The event is free and open to the public; no tickets are required. Free parking is available in University Lot #10 off William Street, behind 185 Nassau.
William Street Frequently Asked Questions
How many Broadway shows has William Street been in?
William Street has appeared on Broadway in 1 shows.
How many West End shows has William Street been in?
William Street has not appeared in the West End