Latest News on Wayne Tucker
Latest News on Wayne Tucker
Stage Credits
  [Off-Broadway]
Off-Broadway Revival, 1964
Dick
Bugs
Wayne Tucker News
Eric Hutchinson Releases 6-Song EP 'SING ALONG!'
by Michael Major - Aug 5, 2022
SING ALONG! with Eric Hutchinson is the artist's eighth studio release and his first new work since the fierce global reckoning with racism that was illuminated by the historic actions of the Black Lives Matter movement. "The Littlest Candle" and "Hey Look I Found It! (My Inner Peace)" are joyful tracks featured on the EP.
Tickets Now Available For EMILY WAS HERE - An XR Storytelling Experience On The Brooklyn Bridge
by Grace Cutler - Jul 17, 2022
Experience a new type of storytelling as you walk across the Brooklyn Bridge. 'Emily Was Here' XR stands for eXtended Reality. They merge digital and physical - fusing elements heard or seen on an app to locations you explore physically.
Eric Hutchinson Releases New Track & Announces City Winery Run
by Michael Major - Jun 10, 2022
SING ALONG! was heavily inspired by Black artists like Sister Rosetta Tharpe, Big Bill Broonzy and Elizabeth Cotten, as well as the recorded works of Alan Lomax, an American ethnomusicologist, best known for his numerous field recordings, which played an important role in preserving the folk music traditions of the early 20th century.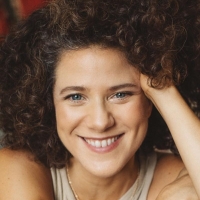 BWW Review: CYRILLE AIMEE at Birdland by Guest Reviewer Andrew Poretz
by Stephen Mosher - Apr 21, 2022
Guest reviewer and jazz aficionado Andrew Poretz covers the new Cyrille Aimee show for Broadway World Cabaret.
BWW Review: Anthony Murphy's A JOYFUL NOISE at The Green Room 42 Could Not Be More Aptly Named
by Stephen Mosher - Mar 19, 2022
Diana, The Musical has given Anthony Murphy the visibility but he has brought everything else with him, and he has arrived.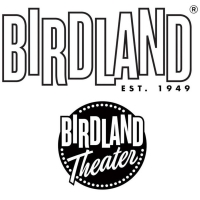 BIRDLAND Releases Programming Through February 13th
by Marissa Tomeo - Jan 29, 2022
The Birdland Theatre and Jazz Club has an abundance of performances happening from January 31st through February 13th. Artists appearing at Birdland Jazz Club include John Pizzarelli Swing Seven, SUNY Purchase Latin Jazz Orchestra, Greg Abate Quartet, John Pizzarelli Trio and Svetlana's Big Band. 
The Django Announces March Line-Up: Celebrating Women's History Month
by Chloe Rabinowitz - Jan 27, 2022
THE DJANGO, downtown Manhattan's premier jazz club, is commemorating Women's History Month by hosting more than 20 leading female jazz artists on its stage during March.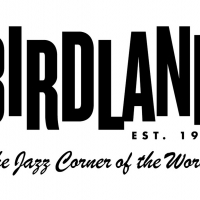 Birdland Announces February 2022 Schedule
by Chloe Rabinowitz - Jan 19, 2022
Birdland Jazz Club and Birdland Theater are open this February with a full slate of nightly performances! 
Birdland Announces November Programming Featuring Jason Kravits, Linda Purl with Billy Stritch Trio & More
by Chloe Rabinowitz - Oct 13, 2021
Birdland Jazz Club and Birdland Theater are open this November with a full slate of nightly performances!  At Birdland Jazz Club, catch Bill Charlap Duets with Houston Person, Jon Faddis, Chris Potter and Ron Carter, Peter Cincotti, Jihye Lee Big Band, The Hot Sardines, and more.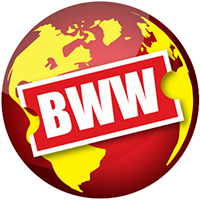 Hyuna Park Trio, Ben Paterson Quartet and More Announced at Birdland Jazz in September
by A.A. Cristi - Sep 3, 2021
Birdland Jazz Club and Birdland Theater has announced its upcoming jazz programming, running September 6 through September 19.