Photo Flash: Exclusive First Look at THE OTHER SIDE OF PARADISE at Ars Nova's Ant Fest
THE OTHER SIDE OF PARADISE premiered at Ars Nova's ANT Fest on Tuesday, June 20th to a sold out audience. Created by Angela Sclafani, directed by Hunter Bird, produced by Gwynne Richmond, with orchestrations and music direction by Dan Garmon. Broadway World has the exclusive first look.
THE OTHER SIDE OF PARADISE is a wild concert telling of the relationship between Zelda Fitzgerald and F. Scott Fitzgerald. Part concert, part theater, part 1920s underground apartment party, the night spans 40 years of history in one blazing 75-minute set.
Starring Angela Sclafani, Jesse Weil, Katini Yamaoka, Wayne Tucker, Elena Bonomo, Melanie Hsu, and Dan Garmon. Casting completed by Kate Lumpkin Casting.
THE OTHER SIDE OF PARADISE launches a tour of NYC's speakeasies throughout the summer. The one act operetta will play The Green Room 42 at the YOTEL on July 14th and July 18th at 8:00pm. Doors open at 6:30pm. Tickets $15.00. Visit www.theothersidemusical.com for more information.
ANT Fest is Ars Nova's annual celebration of all new talent, a prime destination for an eclectic mix of brand-new shows from some of the most intrepid, adventurous artists in New York City.
Photo Credit: Lauren Khalfayan


Jesse Weil and Angela Sclafani, photo by Lauren Khalfayan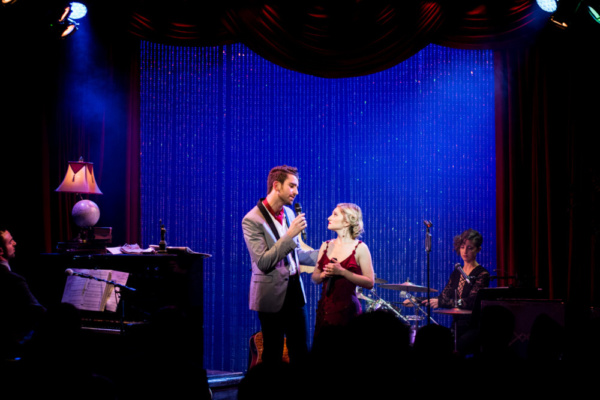 Jesse Weil, Angela Sclafani, Elena Bonomo, photo by Lauren Khafayan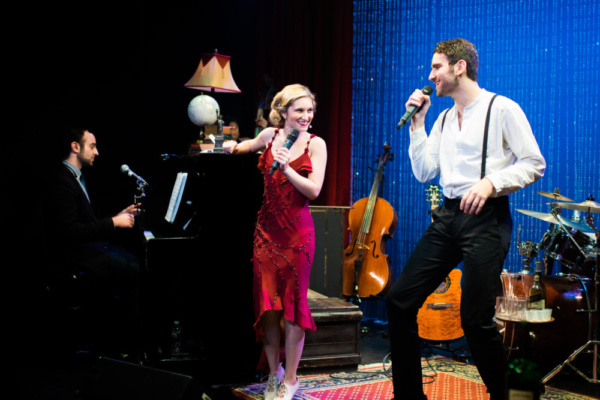 Dan Garmon, Angela Sclafani, and Jesse Weil, photo by Lauren Khalfayan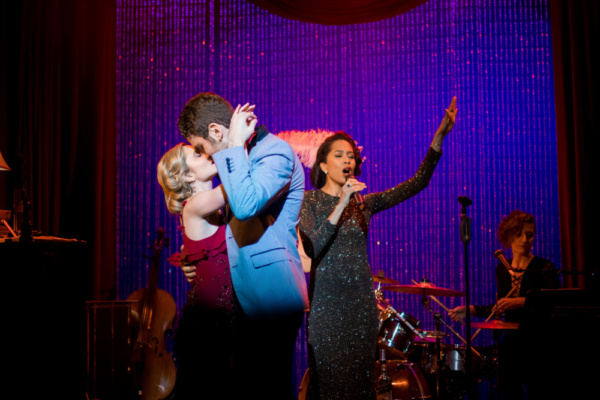 Angela Sclafani, Jesse Weil, Katini Yamaoka, photo by Lauren Khalfayan

Angela Sclafani and Wayne Tucker, photo by Lauren Khalfayan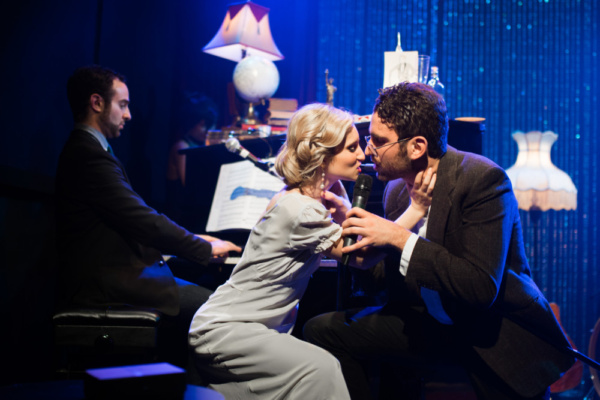 Dan Garmon, Angela Sclafani, and Jesse Weil, photo by Lauren Khalfayan