Latest News on Trevor Hardwick
Trevor Hardwick News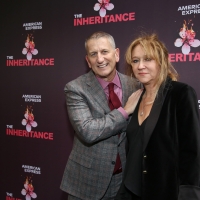 Photo Coverage: On the Red Carpet at Opening Night of THE INHERITANCE
by Walter McBride - Nov 17, 2019
The Inheritance officially opened tonight on Broadway! BroadwayWorld attended the big night and we're taking you on the red carpet. Stars in attendance included George Takei, Anderson Cooper, Judith Light, Matt Bomer, Glenn Close, Jimmy Fallon, Antoni Porowski, Sarah Jessica Parker, Matthew Broderick, and many more!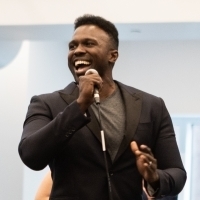 Photo Flash: Kate Baldwin, Joshua Henry and More Celebrate Grand Opening of Open Jar Studios
by Julie Musbach - Jun 18, 2019
Open Jar Studios, Manhattan's newest and largest rehearsal space, celebrated its Grand Opening last night, June 17, 2019 with a star-studded crowd.

Photo Coverage: On the Red Carpet for FRANKIE AND JOHNNY IN THE CLAIR DE LUNE
by Walter McBride - May 30, 2019
Last night, Frankie and Johnny in the Clair de Lune celebrated opening night, ahead of tonight's official opening. BroadwayWorld was there for the big night and we're taking you to the red carpet below!

Photo Coverage: Fran Drescher's Cancer Schmancer Cruise Sets Sail
by Stephen Sorokoff - Jun 26, 2018
A lot of passengers were blowing their horns in praise after a fantastic Dinner Cabaret Cruise in the New York City harbor supporting the Cancer Schmancer Foundation founded by Fran Drescher.

New Rehearsal Space Headed for Times Square
by Julie Musbach - Jun 19, 2018
Project Manager Jeff Whiting, in partnership with several notable Broadway industry members, today announced the plans to build Open Jar Studios, a new rehearsal space in Times Square for rehearsals, auditions, and support offices for large-scale Broadway productions.

Photo Coverage: Primary Stages Honors Lynn Ahrens & Stephen Flaherty at 2017 Gala
by Stephen Sorokoff - Oct 17, 2017
In addition to producing great theatre works, Primary Stages produced one of this season's most exciting Galas. The 2017 event, celebrating Artistic Honorees Lynn Ahrens & Stephen Flaherty, Producer Honorees Janet B. Rosen & Marvin Rosen, and Corporate Honorees Jose Mendez and Katie Graziano, was a glamorous and talent-filled evening at Tribeca 360 with a full view of lower Manhattan as a backdrop to the festivities.
Photo Coverage: York Theatre Reveals New Seating and Theater Interior
by Stephen Sorokoff - Oct 29, 2016
James Morgan, Producing Artistic Director and Evans Haile, Interim Executive Director cut the ribbon last night and revealed the newly renovated York Theater interior at Saint Peter's Church at Citicorp. The project was aided in part by New York City's Cultural Affairs Dept. and Congresswoman Carolyn B. Maloney, who injected the event into the Congressional Record.  All agreed the new seats was quite comfortable and it was bottoms up at the celebration at The York Theatre last night.