Latest News on Scott Williams
Photos
Anna Fagan as Sybil, Vicki Sosbe as Amanda, Jonathatan Jacobson as Elyot, and J. Scott Williams as Victor
From: 
Date:
11/30/2016
Scott Williams News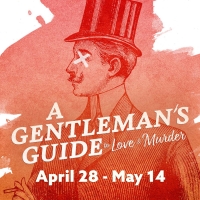 EPAC To Present A GENTLEMAN'S GUIDE TO LOVE AND MURDER Starring Jordon Ross Weinhold
by Chloe Rabinowitz - Apr 15, 2022
The Ephrata Performing Arts Center (EPAC) will be presenting the award-winning, hit musical-comedy, A Gentleman's Guide to Love & Murder, April 28th through May 14th, 2022.
BWW Review: JOY TO THE WORLD Brings Back Caroling
by Marakay Rogers - Dec 17, 2021
Caroling around the Christmas tree never gets tired, especially when it's a whole song and dance show.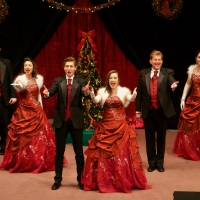 Servant Stage Presents JOY TO THE WORLD!
by A.A. Cristi - Nov 10, 2021
Servant Stage Company has announced their upcoming production Joy to the World, a theatrical celebration of all your favorite Christmas songs, holiday traditions, and Yuletide memories.
SOMETHING ROTTEN! To Make Area Debut At EPAC in October
by Chloe Rabinowitz - Sep 24, 2021
For the first time in Southcentral PA, the hit musical comedy Something Rotten! will play at the Ephrata Performing Arts Center (EPAC) from October 7th through the 23rd.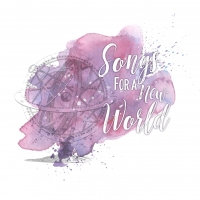 BWW Review: SONGS FOR A NEW WORLD at Oyster Mill Playhouse
by Andrea Stephenson - Jul 11, 2021
This show is a wonderful reminder that, even in times when we feel isolated and alone in our struggles, we all face times of uncertainty and difficult decisions. This show will bring audience a feeling of strength and hope that is sorely needed these days.
A Conversation with the Cast of THE REVOLUTIONISTS
by Virag Dombay - Mar 10, 2021
To celebrate Women's History Month, next up on my arts in conversation is Asabi Goodman, Lisa Hickey, Lauren Roche and Amanda McErlean from the cast of The Curator's The Revolutionists. Their respective bios are featured at the bottom of this article. Here's what these remarkable ladies had to say...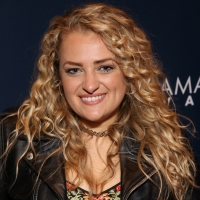 Ali Stroker to be Honored at Inclusion Matters Virtual Gala, Featuring J.K. Simmons, Danny Pino, Patrick Dempsey & More
by Chloe Rabinowitz - Feb 8, 2021
Inclusion Matters by Shane's Inspiration is holding their first ever virtual event with gala host, Oscar winner J.K. Simmons. This year's gala theme is Seasons of Love and will be held on February 13, 2021. Tony Award winner Ali Stroker will be this this year's gala honoree for the 'Badass Woman of Inspiration Award'.
Servant Stage Presents THE CIVIL WAR in Concert
by Stephi Wild - Jan 7, 2021
Servant Stage will bring a virtual production of the Broadway musical The Civil War to the community. This thrilling dramatic theatrical concert draws on letters, diaries, firsthand accounts, and the words of Abraham Lincoln, Frederick Douglass, and Walt Whitman to put a human face on the greatest tragedy of American history.
Servant Stage Presents Three Virtual Shows for the Holidays
by Chloe Rabinowitz - Nov 24, 2020
Servant Stage is offering three original Christmas shows in a virtual setting this December, featuring stunning musical arrangements of classic Christmas songs and performances from more than 100 local Lancaster performers.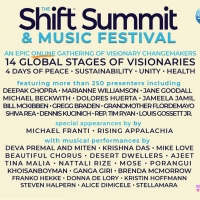 Deepak Chopra, Marianne Williamson, Jane Goodall and More to Take Part in THE SHIFT SUMMIT & MUSIC FESTIVAL
by Chloe Rabinowitz - Sep 8, 2020
The Shift Network has announced The Shift Summit & Music Festival, set to begin on September 18th and lead up to the International Day of Peace, September 21st, 2020.