Latest News on Nicky Paraiso
Stage Credits
  [Off-Off-Broadway]
Original Off-Off-Broadway Production, 1982
Performer
  [Off-Off-Broadway]
Showcase, 1981
Performer
Stage
Performances
  [Off-Off-Broadway]
Original Off-Off-Broadway Production, 1982
Performer
  [Off-Off-Broadway]
Showcase, 1981
Performer
Nicky Paraiso News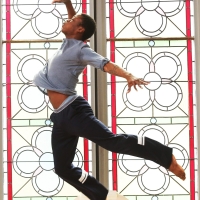 Performances Added to La MaMa Moves! Dance Festival Featuring Compañía Cuerpo de Indias & More
by Chloe Rabinowitz - Apr 28, 2022
La MaMa has added performances to the La MaMa Moves! Dance Festival. The final week of the festival will now run through Thursday, May 5, with upcoming performances by Compañía Cuerpo de Indias, John Scott Dance, and Valetango Company.
Lineup Announced for 2022 LA MAMA MOVES! DANCE FESTIVAL
by Chloe Rabinowitz - Mar 8, 2022
La MaMa has announced the lineup for the 17th edition of the La MaMa Moves! Dance Festival. Curated by Nicky Paraiso, the three-week festival will feature new works by nine dance artists/companies with bold and diverse approaches to performance.
Casting Announced for Bard at the Gate's CHARLES FRANCIS CHAN JR.'S EXOTIC ORIENTAL MURDER MYSTERY
by Chloe Rabinowitz - Jan 5, 2022
Casting has been announced for BARD AT THE GATE's production of Lloyd Suh's comedy about Asian-Americans in popular culture, CHARLES FRANCIS CHAN JR.'S EXOTIC ORIENTAL MURDER MYSTERY with FREE access for 24 hours starting JANUARY 26 at 7:30 p.m., according to the series producer Rosey Strub.
Nominees For The 2021 Bessie Awards Announced
by Stephi Wild - Aug 12, 2021
Award categories include Outstanding Production, Outstanding Performer, Outstanding Revival, Outstanding Music Composition or Sound Design, Outstanding Visual Design, and Outstanding Breakout Choreographer/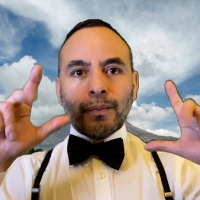 New World Premiere Episodes of CHANG IN A VOID MOON to be Presented by La MaMa ETC
by Chloe Rabinowitz - Jul 8, 2021
The Tony Award-winning La MaMa ETC has announced the world premiere of new episodes of John Jesurun's long-running, legendary serial "surrealistic soap opera" (The Village Voice) Chang in a Void Moon.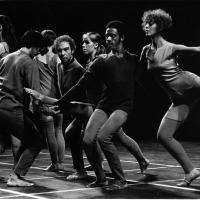 Remembering Dance Icon, Ulysses Dove
by A.A. Cristi - Jun 11, 2021
Ulysses Dove, the brilliant choreographer and dancer, died from AIDS 25 years ago on June 11, 1996 at the age of 49.
Virtual Theatre This Week: June 7-13, 2021- with Matthew Morrison, Kelli O'Hara, Aaron Tveit and More!
by Nicole Rosky - Jun 7, 2021
This week (June 7-13) in live streaming: Matthew Morrison visits Backstage Live, the Next on Stage Season 3 finale, Show of Titles premieres, and so much more!
Shauna Davis, Sasha Velour, Federico Restrepo, Taylor Mac and More Join La MaMa's June Programming
by Chloe Rabinowitz - Jun 4, 2021
La MaMa has announced programming for June 2021, which includes the previously announced La MaMa Loves Cabaret with host Sasha Velour; Lottie Platchett Took a Hatchett, written and directed by Justin Elizabeth Sayre; La MaMa Kids: Nostalgia, A Toy Theatre Presentation, and more.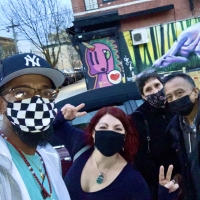 BWW Review: TAXILANDIA Takes a Ride Through Bushwick
by Cindy Sibilsky - Apr 19, 2021
In Taxilandia — a solo show that a maximum of three audience members at a time watch from the backseat of a cab — Modesto Flako Jimenez is the charismatic guide unveiling the hellish and heavenly aspects of Bushwick's past, present, and uncertain future.
2021 La MaMa Moves! Dance Festival Announced for May
by Chloe Rabinowitz - Apr 14, 2021
La MaMa has announced the lineup for the 16th edition of La MaMa Moves! Returning for its annual spring season for two weeks in May, the 2021 festival will feature works by Hadar Ahuvia and Tatyana Tenenbaum, J. Bouey, Jasmine Hearn, Tiffany Mills, Ricarrdo Valentine, and Sugar Vendil.