Latest News on Marie Bailey
Stage Credits
  [Broadway]
1906
Whilamenasky
Marie Bailey News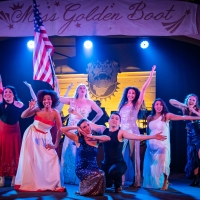 BWW Review: GORGEOUS at Renaissance Theatre Company
by Joseph Harrison - Mar 6, 2022
There's something special about being the first audiences to see a new musical. For a musical theatre nerd like me, it is a thrill that is practically unmatched. And since I don't live in New York City or thereabouts anymore, it is not something that happens that often. Which is why I was excited to be sitting in the audience for the first performance of an original musical, GORGEOUS, at the Renaissance Theatre Company. As Donald Rupe, Artistic Director and Co-founder of the Renaissance Theatre Company and creator (Book/Music/Lyrics) of GORGEOUS, shared during his curtain speech, the Ren aims to produce new and original theatre in Central Florida and beyond. And I am confident to say, as evidenced by this hilarious, irreverent and entertaining production, that mission is being lived out well by this not-even-a-year-old company, with a level of talent and passion that could hold its own with some of the most established theatres in the country.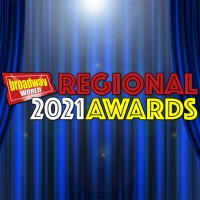 Last Chance To Vote For The BroadwayWorld Orlando Awards; Athens Theatre AIN'T MISBEHAIVN' Leads Best Musical!
by BWW Staff - Dec 27, 2021
This is the last chance to vote for the 2021 BroadwayWorld Orlando Awards! The 2021 Regional Awards honor productions which had their first performance between October 1, 2020 through September 30, 2021.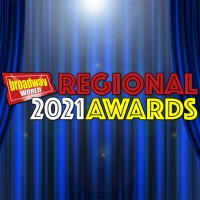 Final Weeks To Vote For The BroadwayWorld Orlando Awards; Athens Theatre's AIN'T MISBEHAIVN' Leads Best Musical!
by BWW Staff - Dec 20, 2021
Time is running out to vote for for the 2021 BroadwayWorld Orlando Awards! The 2021 Regional Awards honor productions which had their first performance between October 1, 2020 through September 30, 2021.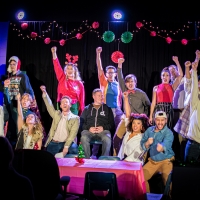 BWW Review: THE OFFICE HOLIDAY PARTY MUSICAL EXTRAVAGANZA SHOW at Renaissance Theatre Company
by Joseph Harrison - Dec 12, 2021
We have all been there. The work party that you feel compelled to attend, whether you want to or not, where some years it is just a bit of egg nog and polite conversation, and others it is a night to remember (or forget, depending on how much you have to drink). Regardless of which type of shindig your company puts on each year, the one being staged at Renaissance Theatre Company under the extensive title THE OFFICE HOLIDAY PARTY MUSICAL EXTRAVAGANZA SHOW probably has them all beat. This immersive musical experience, the second offering for the new theatre company which was founded earlier this year, is a whole lot of festive fun, and it successfully carves out a niche in the typical holiday theatrical offerings – a grown up, alcohol fueled, interactive and immersive escape into the festivities of that often maligned, but underappreciated event – the annual office Christmas party.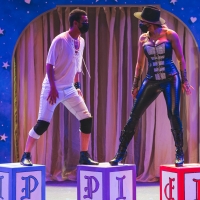 BWW Review: PIPPIN at Osceola Arts
by Joseph Harrison - Apr 11, 2021
"Everything has its season, everything has its time.." So goes one of the more recognizable songs, "Corner of the Sky" from Steven Schwartz' musical, PIPPIN, which is currently playing through April 25th at Osceola Arts. This lyric illustrates well the solid, entertaining and quite unique production – one which serves, as the director, J. Marie Bailey notes in the program, as a "social mirror" to reflect back on the community.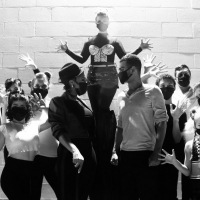 Osceola Arts Presents PIPPIN On Stage This April
by A.A. Cristi - Apr 1, 2021
Osceola Arts continues into the Spring with another musical making its first appearance at the theater. Beginning Friday, April 9th and running through Sunday, April 25th Pippin will be live on the Main Stage. This musical, with music and lyrics by Steven Schwartz and book by Roger O. Hirson, is the fictitious telling of the young son of medieval French ruler, Charlemagne, who is in search of the secret to a life of fulfillment. 
BWW Review: Lyric Arts' Outstanding A RAISIN IN THE SUN Honors Deferred American Dreams
by Peggy Sue Dunigan - Jun 3, 2019
Poet Langston Hughes questions in 1951 through his poem "Harlem;" What happens to a dream deferred? Does it dry up like a raisin in the sun?" The legendary poem inspired Lorraine Hansbury to write the award winning drama A Raisin in the Sun eight years later. In 1959, Hansberry became the first African American women to have her play produced at New York's Barrymore Broadway theater in an era when women in general, regardless of ethnicity, were published. Opening in '59 with a primarily African American cast, the play heralded a dramatic change for theater audience in years to come. At Anoka's Main Stage Theater, Lyric Arts presents an outstanding revised thirteenth anniversary production of the play directed by Austene Van, which features a stellar cast, two tiered set designed by Peter Lerohl and lighting designed by Matt McNabb.

The Growing Stage Presents Two New Works
by A.A. Cristi - Jan 28, 2019
The Growing Stage, The Children's Theatre of New Jersey, located in the Historic Palace Theatre on Route 183 in Netcong, New Jersey is proud to present the world premiere productions of JOHN HENRY by Elise Forier Edie from February 8th through 10th and A BETTER PLACE TO BE by Stephen L. Fredericks from February 15th through 17th. Both productions will have performances on Friday evenings at 7:30 PM and Saturday and Sunday matinees at 4:00 PM. Both productions are under the direction of Stephen L. Fredericks, TGS's Founder/Executive Director.
BWW Review: Frank Theatre Makes a Powerful Statement in REVOLT. SHE SAID. REVOLT AGAIN.
by Jill Schafer - Oct 10, 2017
Potatoes and bluebells and watermelon, oh my! Just before Frank Theatre's production of Alice Birch's new play REVOLT. SHE SAID. REVOLT AGAIN, I posted on Instagram: 'I'm not sure what I'm in for but I'm pretty sure it's gonna to be awesome. And 70 minutes no intermission.' I was right on all counts. I'm still not entirely sure what happened, but it definitely was awesome, and short. Short, intense, and powerful. A six-person cast, a half dozen or so scenes, and a descent into organized chaos. All around the concept of feminism, and deconstructing our assumptions and language around it. Brave and outrageous and impactful and yeah, pretty awesome.
BWW Review: Don't miss the MINNESOTA FRINGE FESTIVAL, Continuing through This Weekend!
by Jill Schafer - Aug 9, 2017
We're halfway through the 11-day, 15-venue, 167-show Minnesota Fringe Festival. I've seen 25 shows, with another 20-some on the schedule for the next five days. Here are a few of my favorites so far. I haven't seen everything on my must-see list yet, so be sure to check that out for more recommendations and tips for Fringe newbies. And you can read all of my Fringe mini-reviews here. There are five days left of Fringe - so get out there and see some shows! Full schedule, venue, and ticketing information can be found on the Fringe's handy dandy website.
Marie Bailey Frequently Asked Questions
How many Broadway shows has Marie Bailey been in?
Marie Bailey has appeared on Broadway in 1 shows.
How many West End shows has Marie Bailey been in?
Marie Bailey has not appeared in the West End