Latest News on Lane Bradbury
Stage Credits
  [Broadway]
1963
The Mick
  [Broadway]
1961
Charlotte Goodall
  [Broadway]
Original Broadway Production, 1959
June
  [Broadway]
1958
Jolly
Stage
Performances
  [Broadway]
1963
The Mick
  [Broadway]
1961
Charlotte Goodall
  [Broadway]
Original Broadway Production, 1959
June
  [Broadway]
1958
Jolly
Lane Bradbury News
BLUE WAVE REUNION 2022: Save Our Democracy Fundraiser Plays At The Laurie Beechman Theatre, May 27
by A.A. Cristi - May 16, 2022
On Friday, May 27, producer Stephen Hanks and the performers of the series' CABARET CAMPAIGNS: BLUE WAVE 2018 and THE VOTING RIGHTS SHOW 2020, will reunite at the Laurie Beechman Theater at 6:30 PM. The evening is hosted by Hanks, with music director Tracy Stark.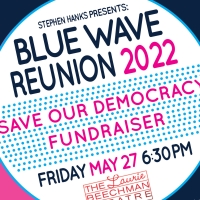 Stephen Hanks Presents BLUE WAVE REUNION 2022: SAVE OUR DEMOCRACY FUNDRAISING SHOW
by A.A. Cristi - Apr 6, 2022
Seven months prior to the 2018 Midterm Elections, Cabaret Show Producer, Publicist, and Performer Stephen Hanks launched a series of five variety shows as fundraisers for Democratic Senate, Congress, and State Legislature candidates.
Lane Bradbury Brings MON HISTOIRE EN CHANSONS FRANCAISES to Pangea
by Stephi Wild - Feb 1, 2022
The original "Dainty June" in the 1959 Broadway production of Gypsy is presenting a cabaret program of classic French compositions in her new show, MON HISTOIRE EN CHANSONS FRANCAISES.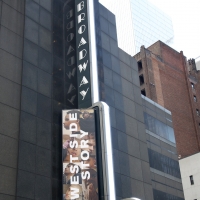 Theater Stories: GYPSY, EVITA, THE COLOR PURPLE, the FIDDLER ON THE ROOF Revival, & More About The Broadway Theatre
by Chloe Rabinowitz - Jan 17, 2021
This week's Theater Stories features the Broadway Theatre! Learn about the shows to have graced the stage of the theatre, including Gypsy, The Color Purple, Evita and more; the show that broke the theatre's box office record, and much more!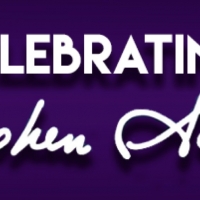 Celebrate Sondheim at Feinstein's/54 Below this Month
by Chloe Rabinowitz - Mar 3, 2020
This Month, FEINSTEIN'S/54 BELOW, Broadway's Supper Club & Private Event Destination, will present some of the brightest stars from Broadway, cabaret, jazz, and beyond. To purchase tickets or for more information, visit www.54Below.com/Feinsteins or call (646) 476-3551.
Stephen Hanks' Cabaret All-Stars Fight Cancer In Memory of Charlotte Patton at Hidden Cabaret
by Stephen Hanks - Feb 24, 2020
STEPHEN HANKS' CABARET ALL-STARS FIGHT CANCER, a fundraiser dedicated to the late cabaret performer Charlotte Patton, will be presented on March 10, 2020 at 7 pm at Hidden Cabaret (at The Secret Room), Behind the Cooper Door at 707 8th Avenue, between 44th and 45th Streets. Featuring Musical Theater Composer Michael Roberts at the piano, the roster of All-Stars include: Sandra Bargman, Remy Block, Lane Bradbury, Bruce Clough, Meg Flather, Laurie Krauz, Erica Linn, Jeff Macauley, Marissa Mulder, Craig Pomranz, Scott Raneri, Julie Reyburn, Sarah Rice, Billie Roe and Tom Toce. All proceeds from ticket sales will be donated to the Melanoma Research Foundation. Main table tickets are $20 and can be purchased at www.hiddencabaret.com/march-10th.
Phillie's Trilogy Continues With REPETITION At The Secret Theatre
by A.A. Cristi - Jan 9, 2020
REPETITION by Doug Devita; directed by William Spinnato featuring Christopher DeSantis, Alex O'Shea, and Ellyn Stein; performing at Secret Theatre, 4402 23rd Street, Long Island City, NY on Saturday, February 1 at 3:00pm; Sunday, February 9 at 3:00pm; Sunday, February 16 at 7:00pm; Thursday, February 27 at 7:00pm. Tickets: $20 ($22 at the door) https://secrettheatre.showare.com/eventperformances.asp?evt=75
Lane Bradbury to Present MON HISTOIRE EN CHANSONS FRANCAISES (MY STORY IN FRENCH SONGS) at Pangea
by Chloe Rabinowitz - Dec 16, 2019
Lane Bradbury may have been born and raised as a Southern Belle in Georgia, and performed on Broadway, in films, and on television, but there's a Parisian chanteuse in her soul. Now 81, but with the energy of a performer half her age, the original 'Dainty June' in the 1959 Broadway production of Gypsy will present a cabaret program of classic French compositions in her new show, MON HISTOIRE EN CHANSONS FRANCAISES (My Story in French Songs) at Pangea (178 2nd Ave, between 11th and 12th Streets, NYC), on February 13 at 7 pm. Tickets: $20 online ($25 at the door, cash only) plus $20 food/beverage minimum. Go to: www.pangeanyc.com or call -212-995-0900.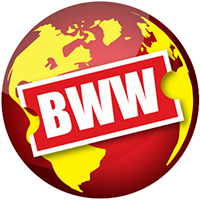 Urban Stages Presents a Brand-New Festival, SUMMER MELODIES 2019
by Stephi Wild - Jun 6, 2019
Continuing its 35th Anniversary season, Urban Stages (Frances Hill, Founding Artistic Director) proudly announces the line-up for a brand-new festival patterned after its award-winning series WINTER RHYTHMS. SUMMER MELODIES 2019 will begin Thursday, June 20 featuring some of New York's best musical performances through Saturday, June 29, 2019 at Urban Stages Theatre (259 West 30th Street, just East of 8th Avenue). Tickets are $30 ($45 for two shows in one day), for tickets and full schedule please visit www.urbanstages.org or call (866) 811-4111.
Photo Flash: Abingdon Theatre Co Hosts One Night Only Reading of STEEL MAGNOLIAS
by Julie Musbach - May 28, 2019
Abingdon Theatre Company presented a one-night only reading of Steel Magnolias, by Robert Harling, directed by Blanche Baker on Monday, May 20th at 7pm at The Lucille Lortel Theatre (120 Christopher Street.)
Lane Bradbury Frequently Asked Questions
How many Broadway shows has Lane Bradbury been in?
Lane Bradbury has appeared on Broadway in 4 shows.
How many West End shows has Lane Bradbury been in?
Lane Bradbury has not appeared in the West End