Latest News on Joseph Millson
Stage Credits
  [West End]
West End Revival, 2021
George Banks
  [West End]
Trafalgar Studios West End Revival Production, 2017
Peter
Simon
  [West End]
Original London Production, 2010
Raoul, Vicomte de Chagny
Stage
Performances
  [West End]
West End Revival, 2021
George Banks
  [West End]
Trafalgar Studios West End Revival Production, 2017
Peter
Simon
  [West End]
Original London Production, 2010
Raoul, Vicomte de Chagny
Joseph Millson News
BWW Review: ANGELA, Online
by Shane Morgan - Mar 26, 2021
The act of story telling is always a selfless undertaking. Putting words to stories that are fact or fiction should always be an authentic process. Not only is Mark Ravenhill's 'Angela' deeply personal, it also comes steeped in love as an act of unflinching generosity.
Guest Blog: Mark Ravenhill On Turning Life Into Art With 'Angela'
by BWW Staff - Mar 23, 2021
Mark Ravenhill has written such era-defining plays as Shopping and F***ing, Mother Clap's Molly House, and The Cane, and has now turned the pandemic to advantage to pen Angela, his most autobiographical play to date. Telling of his late mum, who died in 2019 age 84, the audioplay stars Pam Ferris in the title role alongside Toby Jones as the author's dad and Joseph Millson as Mark himself. The playwright sets this especially personal piece of writing in context below.
Cast Announced for Mark Ravenhill's ANGELA at Sound Stage
by Stephi Wild - Feb 11, 2021
The Royal Lyceum Theatre Edinburgh and Pitlochry Festival Theatre, in association with  Naked Productions and BBC Radio 3  has announced the cast for Sound Stage's first production; Angela, a brand-new autobiographical play by Mark Ravenhill airing 26 – 28 March.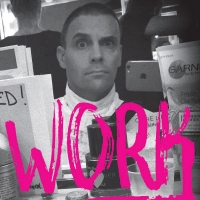 Joseph Millson Releases New Theatre Memoir, WORK - AND OTHER FOUR LETTER WORDS
by Stephi Wild - Nov 21, 2020
Like no other actor's memoir you've ever read before, this is the hilarious, behind-the-scenes, no- holds-barred account of Millson's first decade in the second oldest profession. Work is about the shit that sticks to the walls of a career. Honest, poignant, truthful and spellbinding.
MARY POPPINS 2020 Cast Recording Out Today
by Chloe Rabinowitz - Nov 6, 2020
Cameron Mackintosh with First Night Records and Warner Music have officially released the new live cast recording of the Olivier Award winning hit West End production of Mary Poppins today, Friday, November 6. Mary Poppins returned to its original home in the Prince Edward Theatre last October.
BWW Review: THE DEFINITIVE SUPERCALIFRAGILISTIC 2020 CAST RECORDING OF MARY POPPINS Live At The Prince Edward Theatre
by Jenny Ell - Nov 6, 2020
The release of the brand new 2020 Mary Poppins cast recording could not have come along at a better time. We have just entered into a second national lockdown, which has meant that some theatres starting to get back on their feet have had the rug pulled out from under them again. Spirits are low, universally but especially across the arts industry, so this recording is an absolute tonic.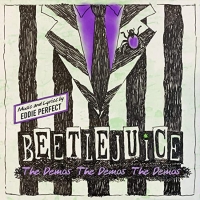 New and Upcoming Releases For the Week of November 2 - BEETLEJUICE Demos, First Song From THE PROM, and More!
by Stephi Wild - Nov 5, 2020
This week's list includes an album of demos from Beetlejuice the Musical, as well as the first single from the forthcoming film adaptation of The Prom. Plus, the first song from Andrew Lloyd Webber's production of Cinderella has been released.
BWW Interview: Joseph Millson Talks THE DEFINITIVE SUPERCALIFRAGILISTIC 2020 CAST RECORDING of MARY POPPINS
by Jenny Ell - Oct 30, 2020
The Mary Poppins team will continue to entertain and spread joy to fans with the release of a brand new live cast recording next week.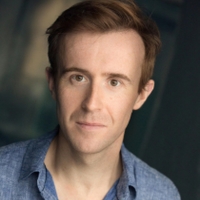 John Heffernan and Rosie Sheehy to Star in OLEANNA at Theatre Royal Bath
by Chloe Rabinowitz - Oct 30, 2020
Casting has been announced for David Mamet's Oleanna, the final play in Theatre Royal Bath's Welcome Back Season this Autumn. The provocative drama will play in the theatre's main house from Wednesday 25 November to Saturday 12 December with press night on Wednesday 2 December 2020.
Review Roundup: BETRAYAL at Theatre Royal Bath - What Did the Critics Think?
by Review Roundups - Oct 23, 2020
Theatre Royal Bath is now presenting Betrayal. The show runs from 14 October to 31 October.
Joseph Millson Videos
VIDEO: BBC America Debuts First Trailer for THE LAST KINGDOM
by - Aug 17, 2015
BBC AMERICA's new original series, THE LAST KINGDOM, is a contemporary story of redemption, vengeance and self-discovery set against the birth of England. The eight part drama series follows young warrior and outsider, Uhtred (Alexander Dreymon, American Horror Story), on a fierce mission to reclaim his birthright.
Joseph Millson Frequently Asked Questions
How many Broadway shows has Joseph Millson been in?
Joseph Millson has not appeared on Broadway.
How many West End shows has Joseph Millson been in?
Joseph Millson has appeared on London's West End in 4 shows.
What was Joseph Millson's first West End show?
Joseph Millson's first West End show was Love Never Dies which opened in 2010