Latest News on Jonny Lee Jr
Jonny Lee Jr News
Village Theatre's NewWorks Program to Stage EASTBOUND
by Marissa Tomeo - May 28, 2022
Village Theatre today announced that tickets are on sale now for the Village Originals Beta Production of Eastbound, a new bilingual musical about the unexpected meeting of two brothers from opposite sides of the world. Directed by Desdemona Chiang (Seattle Rep: The Winter's Tale) and Music Directed by R.J. Tancioco (Village Theatre: Hairspray,  Newsies), this is a fully-produced developmental production with scenic design by Timothy Mackabee, costume design by Johanna Pan, and lighting design by Robert J. Aguilar.
André De Shields, Ali Ewoldt & More to Take Part in Prospect Theater Company's Spring Gala
by Chloe Rabinowitz - Apr 27, 2022
Prospect Theater Company announced today that its annual Spring Gala will feature performances and special appearances by Tony, Emmy, and Grammy Award winner André De Shields; Ali Ewoldt (The Phantom of the Opera); Drama Desk Award winner Gretchen Cryer; Drama League and Outer Critics Circle Award nominee Nick Corley and more.
Photos: In Rehearsal With the Cast of (mostly)musicals HIGH TIME
by Stephi Wild - Apr 20, 2022
It's 4.20, and tonight is the night for a HIGH Time at Feinstein's at Vitello's with the SMOKIN hot cast of (mostly)musicals! But if you want to see them LIGHT UP the stage, act now, there are very few tickets remaining.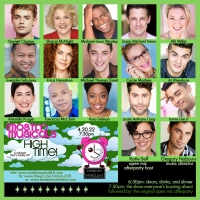 Complete Casting Announced For (mostly)musicals HIGH TIME! At Vitello's
by A.A. Cristi - Apr 15, 2022
(mostly)musicals is back at Vitello's and ready to get LIT on 4.20!
Full Cast Announced For A LITTLE NEW MUSIC at the Catalina Jazz Club
by Stephi Wild - Mar 8, 2022
After a two year intermission due to the COVID-19 pandemic, A Little New Music is back at Hollywood's historic Catalina Jazz Club with a fresh look at new musical theatre material. Audiences of A Little New Music's concert series will once again discover a distinguished variety of artists and a diverse assortment of songs intent on becoming future classics of the American musical theatre.
Full Cast Announced For (mostly)musicals' Mardi Gras Celebration At The Federal
by Stephi Wild - Mar 2, 2022
Mardi Gras Day might now be past, but you can still celebrate NOLA in NoHo on Thursday 3.3.22, at (mostly)musicals: (mostly) Mardi Gras! Put on your favorite festive clothes, and get ready to celebrate 'TARDI' Gras (mostly)musicals' style ! It's the long running cabaret series' first show at Upstairs at the Federal - and for the first time ever award-winning music director Gregory Nabours will be joined by Pablo Rossil and his Swingin' with the Music Band!
(mostly)Mardi Gras At The Federal Announces New Date
by Stephi Wild - Feb 22, 2022
The show might actually be after Mardi Gras, but what can you do but put on some beads, grab a drink, and celebrate 'Tardi' Gras with (mostly)musicals!
Zachary Noah Piser & Jane Bruce to Lead 15th Season of NYTB New Works Series
by Chloe Rabinowitz - Feb 2, 2022
New York Theatre Barn will launch the 15th season of its award-winning New Works Series on Monday, February 21, 2022 at 7PM ET at Theaterlab (357 W 36th St, NYC). The live and in-person presentation will feature excerpts from the new musicals Two Nights & Three Days and Built For This as well as a conversation with the writers.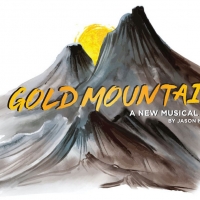 Utah Shakespeare Festival To Present GOLD MOUNTAIN World Premiere Starring Ali Ewoldt & More
by Chloe Rabinowitz - Oct 6, 2021
The Utah Shakespeare Festival will present a world premiere production of Gold Mountain, the original musical by Jason Ma, this coming November. Alan Muraoka is slated to direct, having been at the helm for multiple workshops, presentations, and concert versions of the piece since 2015.
Full Lineup and Cast Announced for SOUND BITES Extra Bites Second Night
by Chloe Rabinowitz - May 27, 2021
Theater Now New York, one of the nation's leading producers of original short form musicals, announced the full lineup and cast for the second night of SOUND BITES Extra Bites, which will stream online Friday, May 28th at 7pm.