Date of Birth: April 24, 1923
Date of Death: March 01, 2000 (76)
Latest News on John Allen
Stage Credits
  [Broadway]
1962
  [Broadway]
1961
Arthur Harrington
  [Broadway]
1959
  [Broadway]
1958
Bailiff
  [Broadway]
Original Broadway Production, 1951
Passer-by
Singing Ensemble
  [Broadway]
Original Broadway Production, 1948
Singer
  [Broadway]
1936
Productions
[Off-Broadway, 1974]
Associate Producer
[Broadway, 1973]
Assistant to the Director
[Broadway, 1972]
Production Supervisor
[Broadway, 1969]
Director
[Off-Broadway, 1968]
Director
[Broadway, 1965]
Production Stage Manager
[Broadway, 1965]
Production Stage Manager
[Broadway, 1964]
Production Stage Manager
[Broadway, 1964]
Associate Director
Production Stage Manager
[Off-Broadway, 1963]
Stage Manager
[Broadway, 1961]
Stage Manager
[Broadway, 1960]
Stage Manager
[Broadway, 1959]
Production Stage Manager
[Broadway, 1959]
Assistant Stage Manager
[Broadway, 1958]
Stage Manager
Writing
Playwright
Bookwriter
Stage
Performances
  [Broadway]
1962
  [Broadway]
1961
Arthur Harrington
  [Broadway]
1959
  [Broadway]
1958
Bailiff
  [Broadway]
Original Broadway Production, 1951
Passer-by
Singing Ensemble
  [Broadway]
Original Broadway Production, 1948
Singer
  [Broadway]
1936
Productions
[Off-Broadway, 1974]
Associate Producer
[Broadway, 1973]
Assistant to the Director
[Broadway, 1972]
Production Supervisor
[Broadway, 1969]
Director
[Off-Broadway, 1968]
Director
[Broadway, 1965]
Production Stage Manager
[Broadway, 1965]
Production Stage Manager
[Broadway, 1964]
Production Stage Manager
[Broadway, 1964]
Associate Director
Production Stage Manager
[Off-Broadway, 1963]
Stage Manager
[Broadway, 1961]
Stage Manager
[Broadway, 1960]
Stage Manager
[Broadway, 1959]
Production Stage Manager
[Broadway, 1959]
Assistant Stage Manager
[Broadway, 1958]
Stage Manager
Writing
Playwright
Bookwriter
John Allen News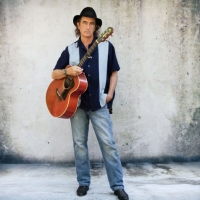 Songwriter James McMurtry to Come to the Boulder Theater
by Marissa Tomeo - Apr 5, 2022
In James McMurtry's new effort, The Horses and the Hounds, the acclaimed songwriter backs personal narratives with effortless elegance ("Canola Fields") and endless energy ("If It Don't Bleed"). This first collection in seven years, due August 20 on New West Records, spotlights a seasoned tunesmith in peak form as he turns toward reflection ("Vaquero") and revelation (closer "Blackberry Winter"). Familiar foundations guide the journey. "There's a definite Los Angeles vibe to this record," McMurtry says. "The ghost of Warren Zevon seems to be stomping around among the guitar tracks. Don't know how he got in there. He never signed on for work for hire."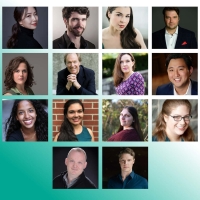 Opera Ithaca Presents THE MARRIAGE OF FIGARO This Week
by Stephi Wild - Apr 4, 2022
Opera Ithaca presents Mozart's genius comedy, The Marriage of Figaro, at Hamblin Hall at the Community School for Music and Arts on April 8 at 7:00 PM and April 10 at 2:00 PM.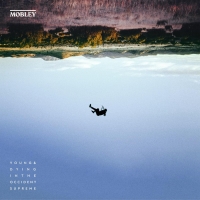 Pre-Orders for Mobley's YOUNG & DYING IN THE OCCIDENT SUPREME Available Now
by Chloe Rabinowitz - Jan 29, 2021
Today, Last Gang Records announces that preorders are now available for "Young & Dying in the Occident Supreme," the highly anticipated new record from Mobley dropping on Feb. 19, 2021. The Texas-based musician and filmmaker also shares a trailer for his ambitious visual EP that's accompanying the record.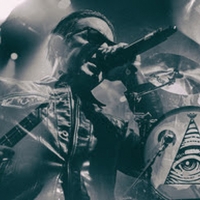 STONE HORSES Releases Video For Title Track From Second EP
by Sarah Jae Leiber - Sep 2, 2020
Baltimore's STONE HORSES--singer John Allen, drummer Jason Heiser, bassist Rick Reynolds and co-founding guitarist Teddy Merrill—has premiered the first video for the title track from their second EP, GOOD OL' DAYS, which was released July 31 via Broken World Records, distributed by Digitally Sound Records/The Orchard/Sony.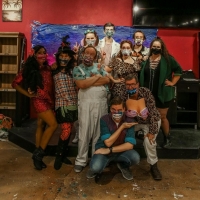 BWW Feature: A MIDSUMMER NIGHT'S DREAM Delights Audiences With Live Performances At Pinot's Palette
by Debbie Hall - Jul 16, 2020
Masks, mayhem, and mischief filled the room during the live performances Shakespeare's most beloved comedies, A Midsummer Night's Dream. Hosted by Bard at the Bar at Pinot's Palette (The District), the audience appreciated Shakespeare's night with Bard at the Bar's unique interpretation.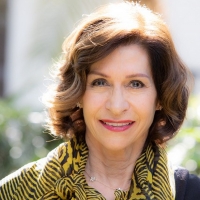 Laura Russo Begins Term As Chair Of The Coral Gables Community Foundation, Welcomes Three New Board Members
by Stephi Wild - Jan 23, 2020
The Coral Gables Community Foundation welcomes Laura Russo as the 19th Chair of the Coral Gables Community Foundation Board of Directors for the 2020-2021 term.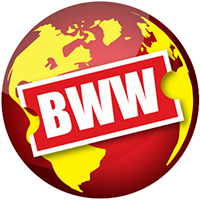 THE CROSSING Will Host A Site-Specific Presentation At The Washington Crossing Park On The Delaware River
by Stephi Wild - Sep 3, 2019
The new musical, The Crossing and the Ten Crucial Days, will present an industry reading at the Washington Crossing Park on the Delaware River in Bucks County, Pennsylvania, where the titular crossing took place. Directed by Gabriel Vega Weissman (Titus Burgess in Concert), with book and lyrics by Jason Huza (It Happened in Key West) and music by John Allen Watts, the reading will take place on September 5th, 2019. With support from The Washington Crossing Park, The Ten Crucial Days Organization, and the Crossing Vineyards, the site-specific musical presentation is drawing on the local roots.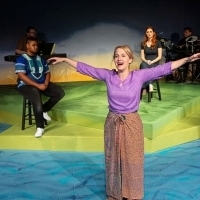 BWW Review: Discover an Abundance of Hope in SONGS FOR A NEW WORLD at Birmingham Festival Theatre
by David Edward Perry - Jul 26, 2019
'Songs for a New World' at Birmingham Festival Theatre is a very intimate performance with powerful vocals and surprises. The take away is to embrace the power of unity, hope and resilience. We all have struggles that seem to be too much to bear. This wonderful show shares the truth that you are not alone, and you are stronger than you think.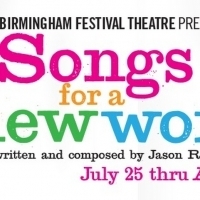 BWW Interview: The Cast of SONGS FOR A NEW WORLD Share Creative Insights at Birmingham Festival Theatre
by David Edward Perry - Jul 24, 2019
'Songs for a New World' is not a typical (Beginning -middle and end) linear musical. It is a collection of powerful songs that examines life, love and the choices that we make.I was able to speak with some the cast to get their creative insight into giving life to this popular musical.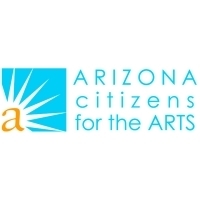 Arizona Citizens For The Arts Names 19 Legislative Arts Champions
by Julie Musbach - Jul 1, 2019
Nineteen Arizona legislators from districts across the state have been named Arts Champions for their advocacy and support for arts funding and education during the recently concluded state legislative session. 
John Allen Frequently Asked Questions
How many Broadway shows has John Allen been in?
John Allen has appeared on Broadway in 7 shows.
How many West End shows has John Allen been in?
John Allen has not appeared in the West End
How many shows has John Allen written?
John Allen has written 2 shows including The Young Abe Lincoln (Bookwriter), Oh Say Can You See L.A./ The Other Man (Playwright).