Latest News on James Clark
Stage Credits
  [Philadelphia, PA (Regional)]
World Premiere, 2006
Ensemble
  [Philadelphia, PA (Regional)]
Prince Music Theatre Revival, 2005
Ensemble
  [Off-Off-Broadway]
Showcase, 1977
Performer
  [Off-Broadway]
Return Engagement [NYCO Revival], 1980
Performer
Stage
Performances
  [Philadelphia, PA (Regional)]
World Premiere, 2006
Ensemble
  [Philadelphia, PA (Regional)]
Prince Music Theatre Revival, 2005
Ensemble
  [Off-Off-Broadway]
Showcase, 1977
Performer
  [Off-Broadway]
Return Engagement [NYCO Revival], 1980
Performer
James Clark News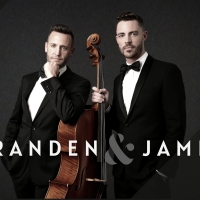 Effie Passero From Postmodern Jukebox Joins BRANDEN & JAMES On Their Holiday Tour
by A.A. Cristi - Sep 22, 2022
Renowned cello & vocal duo BRANDEN & JAMES team up with singer/songwriter Effie Passero of Postmodern Jukebox & American Idol fame, for a holiday tour.
Houston Grand Opera To Present World-Premiere Opera ANOTHER CITY
by Stephi Wild - Sep 20, 2022
Houston Grand Opera (HGO) announces the company-commissioned world premiere opera Another City, created by composer Jeremy Howard Beck and librettist Stephanie Fleischmann. Another City will be presented on March 9, 10, and 11, 2023, with performances at the downtown campus of Ecclesia Houston. Bearing witness to the unheard and misunderstood experiences of unhoused Houstonians, the opera presents the collective voices of a city in search of the meaning of home.
Canadian Music Week Reveals Festival Schedule
by Michael Major - Jun 6, 2022
Canadian Music Week will host award shows with exciting live performances at the El Mocambo. The Canadian Sync Awards on June 9 will feature Monowhales, Emanuel and Mauvey: the Live Music Industry Awards on June 10 will feature Sam Drysdale, Preston Pablo, Rêve, and NOBRO; and The INDIES on June 11 will Bran Van 3000, Coeur de Pirate, and more.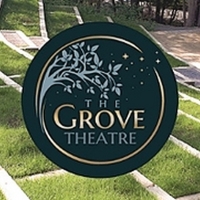 THE 39 STEPS and More Announced for The Grove Theatre 2022 Season
by A.A. Cristi - May 6, 2022
Over 32 productions, including mainstage comedy The 39 Steps, and one-night performances from Mary Walsh, Gordie Johnson, Neil Osborne, Ofra Harnoy, Celeigh Cardinal, Julian Taylor, Rebecca Perry, and more.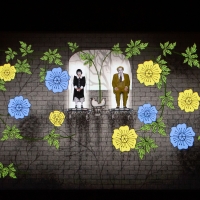 BWW Review: Houston Grand Opera's Pushes Boundaries in Mozart's Exhilarating THE MAGIC FLUTE
by Armando Urdiales - Feb 7, 2022
Co-Directors Barrie Kosky and Suzanne Andrade's production of Mozart's THE MAGIC FLUTE as staged by the Houston Grand Opera is brilliant and astounding. From the incredible set and projection design to its clever staging and superb acting—this production is one that even a 'non-opera-goer' should attend. While the production is primarily in German, this is one of the most accessible operas for anyone and everyone. As far as it's concerned to this reviewer, you must make every attempt to attend this production.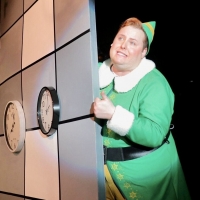 BWW Review: ELF THE MUSICAL is a jolly good time!
by Adrienne Proctor - Jan 2, 2022
Elf The Musical is a jolly fun, heartwarming holiday tale for the whole family. Poteet Theatre inside St. Luke's United Methodist Church presents this musical on their cozy stage in downtown Oklahoma City. Buddy Hobbs grows up at the North Pole, and soon discovers he's not one of Santa's elves at all, but a human with a real dad and brother in NYC.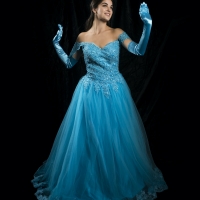 Godalming's CINDERELLA Announces Pay What You Can Scheme
by Stephi Wild - Oct 29, 2021
Even more theatre-goers shall go to the ball as Wysch Productions is again offering a Pay What You Can scheme at The Borough Hall, Godalming, to help those who would not otherwise be able to attend a Pantomime this year due to financial restraints. Cinderella, from 11 – 26 December 2021, is open to all.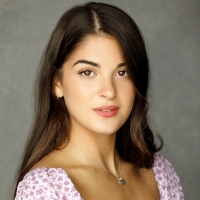 Stephanie Costi Will Lead CINDERELLA at The Borough Hall in December; Full Cast and Creatives Announced!
by Stephi Wild - Oct 11, 2021
Wysch Productions has revealed the talented line-up of performers who have been cast in Surrey's family Pantomime, Cinderella, playing The Borough Hall, Godalming, from 11 – 26 December 2021.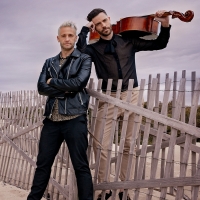 Branden & James Kick-Off Their Return To The Stage Starting In NYC
by A.A. Cristi - May 6, 2021
After a crippling pandemic, internationally renowned cello & vocal duo, BRANDEN & JAMES, announce their return to the stage with a busy summer tour of live performances.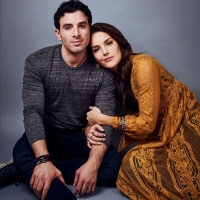 Feinstein's at the Nikko Announces May Reopening Date; Concerts to Feature Kelli Barret & Jarrod Spector, Liz Callaway and More
by Chloe Rabinowitz - May 6, 2021
Following a year of shuttered doors, Feinstein's at the Nikko announced today they will reopen later this month with a lineup of fan favorites, Broadway stars, and local icons who will take the stage at San Francisco's premier nightclub.