Latest News on Jackie Beat
Latest News on Jackie Beat
Stage Credits
  [Off-Broadway]
1997
Cora Tripetta
Jackie Beat News
Drag Icon JACKIE Beat To Return To The Laurie Beechman Theatre
by Chloe Rabinowitz - May 26, 2022
JACKIE BEAT, the self-professed child of 'Weird' Al Yankovic and Bette Midler, will return to Times Square with JACKIE BEAT: SEE ME WHILE I'M STILL ALIVE! at The Laurie Beechman Theater (inside West Bank Cafe at 407 West 42nd Street -- at Ninth Avenue, accessible from the A,C,E,N,R,V,F,1,2,3 trains at 42nd Street).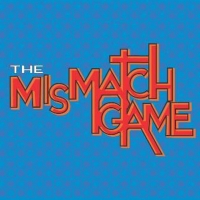 Cast Announced For THE MISMATCH GAME At Los Angeles LGBT Center's Renberg Theatre
by A.A. Cristi - May 13, 2022
Casting has been announced for the upcoming $200,000 Edition of Dennis Hensley's The MisMatch Game at the Los Angeles LGBT Center.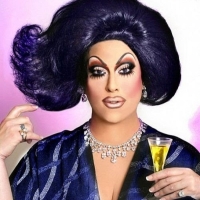 Jackie Beat And Sherry Vine Will Bring 'Dirty Thirty!' To Catalina Jazz Club In March
by Stephi Wild - Feb 18, 2022
Chris Isaacson Presents has announced a one-night-only appearance by international drag darlings Jackie Beat and Sherry Vine celebrating 30 years of filth and friendship in their new show Dirty Thirty! on Thursday, March 10, at 8:30pm at Catalina Jazz Club in Hollywood.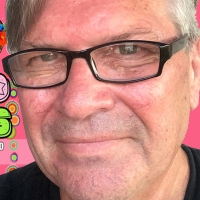 BWW Interview: Cavern Club Theater's Versatile Doorman/Opening Act 'Ä" Artistic Director Mr. Dan
by Gil Kaan - Aug 31, 2021
A bastion of underground and freaky performances and performers, the Cavern Club Theater has recently begun its schedule of live shows, with next up Kay Sedia in THE TACO CHRONICLES opening September 3, 2021. A familiar staple at the Cavern Club Theater entrance as well as on stage, is the ever-effervescent Mr. Dan, who will greet you, seat you and spout off witty safety messages pre-show. Had the chance to delve into Mr. Dan's mind to see what makes him tick!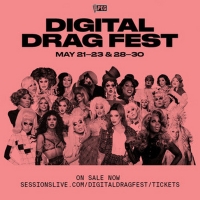 Sessions Presents RUPAUL'S DRAG RACE Artists in Live Digital Drag Festival
by A.A. Cristi - Apr 30, 2021
With virtual events & shows now a permanent fixture in the entertainment industry, many of the biggest names in drag are back again in 2021 for a new digital concert festival.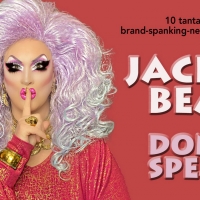 Drag Icon JACKIE BEAT: DONT SPEAK Now On Demand
by Chloe Rabinowitz - Apr 8, 2021
Social media, the news, annoying friends... It can leave a person wanting to scream 'Shut the eff up!' Legendary drag entertainer JACKIE BEAT, ever the lady, simply holds a well-manicured finger to her overdrawn lips and quietly begs, DON'T SPEAK.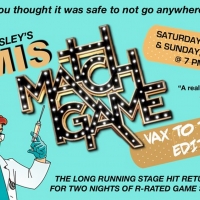 Los Angeles LGBT Center and Dennis Hensley Present THE MISMATCH GAME ONLINE! VAX TO THE MAX EDITION
by A.A. Cristi - Mar 15, 2021
Producer and host Dennis Hensley will be joined by two different panels of some of LA's most creative, hilarious, and demented minds.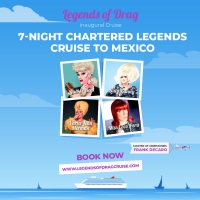 Jackie Beat, Lady Bunny, Varla Jean Merman and Miss Coco Peru Join Inaugural LEGENDS OF DRAG Cruise
by Chloe Rabinowitz - Mar 8, 2021
History is being made.¬† For the first time ever, Drag Queen royalty¬†Jackie Beat, Lady Bunny, Varla Jean Merman and Miss Coco Peru¬†will join forces to headline¬†the 'ÄúLegends of Drag'ÄĚ Inaugural Cruise with Master of Ceremonies¬†Frank DeCaro.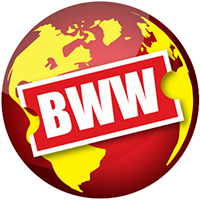 SAVE THE OASIS Telethon to Stream March 6
by A.A. Cristi - Feb 24, 2021
Host D'Arcy Drollinger will be joined by a cavalcade of stars and San Francisco luminaries including Sister Roma, Heklina, Juanita More, Glamamore, Peaches Christ, Alaska, Lady Bunny, Ben De La Creme, Justin Bond, Leigh Crow, Jackie Beat, Sherry Vine, Trixie Mattel, Honey Mahogany, Rock M. Sakura, Snaxx, Matthew Martin, Chyna Maykit,
André De Shields, Bobby Cannavale, Laura Bell Bundy and More Join SAVE WEST BANK CAFE VIRTUAL TELETHON
by Chloe Rabinowitz - Dec 24, 2020
Since 1978, West Bank Cafe has been one of the epicenters of New York City's theatre community, and due to the pandemic, it is on the verge of permanently closing. With Broadway dark, tourism down, indoor dining closed, and no relief plan in sight, 2020 has created a plethora of financial problems for the beloved theater district institution.