Latest News on Frankie Howerd
Latest News on Frankie Howerd
Stage Credits
  [West End]
London Revival, 1986
Prologus/Pseudolus
  [West End]
London Production, 1963
Prologus/Pseudolus
 
Stage
Performances
  [West End]
London Revival, 1986
Prologus/Pseudolus
  [West End]
London Production, 1963
Prologus/Pseudolus
Frankie Howerd News
BWW Review: WATERSHED â€" ADELAIDE FESTIVAL 2022 at Dunstan Playhouse, Adelaide Festival Centre
by Barry Lenny - Mar 6, 2022
At times exquisitely lovely and, at others, confronting and brutal.
The Bridge House Theatre Announces Spring Season
by Stephi Wild - Feb 15, 2022
The spring season at The Bridge House Theatre in Penge is now on sale. It features comedy, musicals, physical theatre and lots of new writing. It's a bold season that has something for everyone!
STILL LIFE Will Be Performed Site Specific In The Waterwheel Bar At The Mill At Sonning
by Stephi Wild - Jan 13, 2022
The bar is to be transformed into the refreshment room at Milford Junction railway station. The year is 1936. The play is STILL LIFE, that poignant and romantic tale of forbidden love written by Noël Coward, the inspiration for David Lean's classic film BRIEF ENCOUNTER.
DAD'S ARMY RADIO SHOW Will Return For Three New Episodes Adapted For The Stage; Tour Dates Announced
by Stephi Wild - May 25, 2021
Perry and Croft's classic BBC sitcom is brought gloriously to life in three episodes of the hugely popular television series hilariously and lovingly enacted by two master performers. Check out the tour dates for these new upcoming episodes!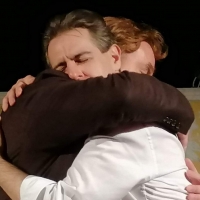 Photo Flash: First Look at The World Premiere Of HOWERD'S END
by A.A. Cristi - Oct 29, 2020
Can you imagine being terrified of your own happiness? You can? Then let's begin...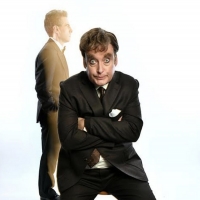 HOWERD'S END Starring Simon Cartwright and Mark Farrelly to Premiere at The Golden Goose
by Chloe Rabinowitz - Sep 16, 2020
'Howerd's End' will get its world premiere at the new Golden Goose Theatre. This brand new play by Mark Farrelly ('Quentin Crisp: Naked Hope') takes you to the heart of Frankie and Dennis' clandestine relationship, which lasted from the 1950s until Frankie's death in 1992. It also affords a glorious opportunity to encounter Frankie in full-flight stand up mode.
KWPR Announces The World Premiere Of HOWERDS END
by Stephi Wild - Mar 6, 2020
'Howerd's End' directed by Joe Harmston explores the clandestine relationship between comedy legend Frankie Howerd and Dennis Heymer from the 1950s until Frankie's death in 1992.
BWW Interview: Shane Richie Talks THE ENTERTAINER
by Anthony Walker-Cook - Sep 12, 2019
Known to audiences as Alfie Moon from EastEnders, Shane Richie recently playing Hugo/Loco Chanelle in the West End's Everybody's Talking About Jamie, and can currently be found touring the UK as Archie Rice in John Osborne's The Entertainer.
Casting Announced For 50th Anniversary Audio Recording Of UP POMPEII
by Stephi Wild - Sep 3, 2019
Multi award winning David Benson is to lead an all-star cast in a sparkling new audio recording of the Frankie Howerd comedy classic, 'Up Pompeii'.

BWW Review: AS A MAN GROWS YOUNGER, Brockley Jack Studio Theatre
by Gary Naylor - Feb 22, 2019
David Bromley brings Italo Svevo back to life in Howard Colyer's monologue, As A Man Grows Younger, and finds plenty of parallels with the Europe of today.
Frankie Howerd Videos
Frankie Howerd Frequently Asked Questions
How many Broadway shows has Frankie Howerd been in?
Frankie Howerd has not appeared on Broadway.
How many West End shows has Frankie Howerd been in?
Frankie Howerd has appeared on London's West End in 2 shows.
What was Frankie Howerd's first West End show?
Frankie Howerd's first West End show was A Funny Thing Happened on the Way to the Forum which opened in 1963