Latest News on Christian Struppeck
Christian Struppeck News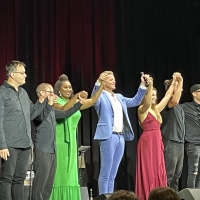 Review: MUSICAL MOMENTS at Theater In The Park
by Helge Arnoldt - Aug 15, 2022
Mark Seibert was playing an open air concert last Sunday at the Theatre in the Park in Vienna. He is one of the most – if not the most - acclaimed musical singer with ongoing sold-out concerts in Germany and Austria. In this concert, Mark was reflecting on his career. He chose songs which could be headlined with "Songs of unanswered love" or "Songs of fallen heroes" which he used to play a lot in the past. Mark always shows great confidence in singing these emotional or powerful songs.
BWW Previews: REBECCA at Raimund Theater
by Martin Ganeider - Jun 9, 2022
REBECCA finally returns to the Raimund Theater! Michael Kunze & Sylvester Levay ('Elisabeth,' 'Mozart!') have created another magnificent masterpiece that has already captivated more than 2 million visitors* worldwide in twelve countries and ten languages. The spectacular production, based on the world-famous novel by Daphne du Maurier, is coming back to Vienna this September. Francesca Zambello (Director of Original Production) is recreating the show for the revival run with Simon Eichenberg (Choreography) and Peter J. Davison. ( Set Design)
BWW Previews: DISNEYS THE HUNCHBACK OF NOTRE DAME at Ronacher Theater
by Martin Ganeider - May 24, 2022
Christian Struppeck invited Austria's most influential press members to the Cast Presentation for the upcoming production of Disney's The Hunchback of Notre Dame into one of the most iconic landmarks in Vienna, the St. Stephans Cathedral with its famous bell, the Pummerin.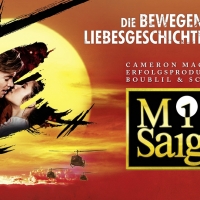 MISS SAIGON Comes to the Raimund Theater in January 2022
by Stephi Wild - Dec 15, 2021
MISS SAIGON, Cameron Mackintosh's global smash hit production, will be in Vienna for the first time from January 2022. VBW Artistic Director Christian Struppeck brings the famous musical by Alain Boublil & Claude-Michel Schönberg in the spectacular new version as the opening production at the newly renovated Raimund Theater.
BWW Review: WE ARE MUSICAL at RAIMUND THEATER
by Martin Ganeider - Sep 27, 2021
The Raimund Theater is open again, more beautiful than ever before. After almost 2 years of refurbishment, the house is ready to welcome back its audience. There might be no better way to open a house with a splendid gala. A journey through the theatre's history from operetta to the golden area of musicals with familiar faces on stage. VBW's very own artistic director, Christian Struppeck, the Master of the house together with Musical Diva Ana Milva Gomes acted as the hosts of the gala. The stage has been home to many great actors from past and present. Many shows have been developed in the house in Viennas 6th district, some of them went down as the greatest musicals in Austrian musical history. Being part of the Reopening from such a historical and magical place is like a once-in-a-lifetime event. Celebrities together with musical theatre lovers followed Struppeck's invitation to the Grand Reopening.
BWW Review: MISS SAIGON at Raimund Theater
by Martin Ganeider - Jun 17, 2021
Viennas Raimund Theatre is fully refurbished and even more beautiful than ever before. The house will open its doors in December with the Opening Night of Alain Boublil and Claude-Michel Schönbergs Blockbuster MISS SAIGON. Representatives of the press got a first glimpse of the cast and theatre. Christian Struppeck found a promising cast for the german speaking production. It's been 30 years since the opening of MISS SAIGON in the West End of London, a long and successful story. The Vienna production will be directed by Laurence Connor, who is responsible for the new productions in London New York, and Tokyo. There will be a helicopter, there will be love, drama, and of course the sound of a solo saxophone.
BWW Review: CATS Returns To Ronacher
by Martin Ganeider - May 26, 2021
Expect the unexpected. CATS is back in full swing. After a far too long break due to the COVID 19 pandemic situation, Christian Struppeck is happy to reopen the theatre for its audience. CATS, a record-breaking show in a record-breaking run in Vienna. After all these months without a live performance, without a show, there are no words for this indescribable feeling when you are allowed back in the auditorium. Alexander Aulers's (Munkustrap) first lines of the show filled the room (where it happened) with what we all have missed, theatre magic. Christian Struppeck mentioned in his Pre-show Welcome back speech, that we all streamed concerts, watched shows online but now it's time to get back to what the theatre is all about a live performance.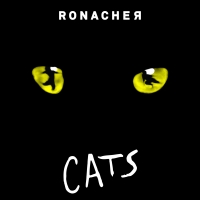 BWW Previews: CATS IS BACK at Ronacher Theatre
by Martin Ganeider - May 8, 2021
Austria's government announced the reopening of theatres, museums, and other art venues in our country. Some good news after such a long and unpredictable time.
BWW Previews: THE GREAT VBW CONCERT-WE PLAY FOR AUSTRIA at Recorded At The Ronacher Theatre Vienna
by Martin Ganeider - Apr 3, 2021
After numerous streaming events, here is one we have all been waiting for since Covid-19 closed all our theatres.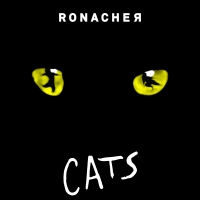 BWW Review: CATS at RONACHER THEATRE
by Martin Ganeider - Sep 25, 2020
It's been a while since the Ronacher Theatre in Vienna invited us to the Jellicle Ball. Six months, two weeks, and one day later, after the whole country went into a never before seen Lockdown. CATS is back, the theatre is back, a glimpse of light in these dark and unpredictable times.
Christian Struppeck Videos
STAGE TUBE: Watch LEGALLY BLONDE's Cast Presentation in Vienna!
by Stage Tube - Nov 20, 2012
The RONACHER, artistic director Christian Struppeck, presents the German premiere of the Broadway musical LEGALLY BLONDE, beginning 21 February 2013. Click below to watch highlights from the cast presentation of LEGALLY BLONDE's leading actors!