Review: WE ARE MUSICAL at RAIMUND THEATER
THE GRAND RAIMUND THEATER REOPENING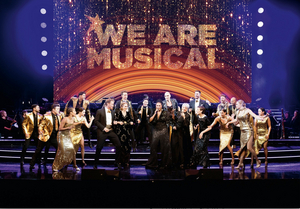 WE ARE MUSICAL!
The Raimund Theater is open again, more beautiful than ever before. After almost 2 years of refurbishment, the house is ready to welcome back its audience. There might be no better way to open a house with a splendid gala. A journey through the theatre's history from operetta to the golden area of musicals with familiar faces on stage. VBW's very own artistic director, Christian Struppeck, the Master of the house together with Musical Diva Ana Milva Gomes acted as the hosts of the gala. The stage has been home to many great actors from past and present. Many shows have been developed in the house in Viennas 6th district, some of them went down as the greatest musicals in Austrian musical history. Being part of the Reopening from such a historical and magical place is like a once-in-a-lifetime event. Celebrities together with musical theatre lovers followed Struppeck's invitation to this special night.
What's a Musical? Often asked, never really explained, never? Remember IT'S A MUSICAL from Something Rotten? Mark Seibert taught Lukas Perman a lesson about Musicals. The German translation from Wolfgang Adenberg kept most of the charmingly funny punch lines from the brilliant original. Seibert, sometimes a little bit stiff on stage, showed us a never-before-seen side of him. He can be ( suprisingly) funny as hell. Seibert's IT'S A MUSICAL brought the house down in an unexpected way. He is like a good wine, getting better ( and funnier) with age.
Riccardo Greco got the wonderful opportunity to present the german Version of DEAR EVAN HANSENS You Will Be Found ( Du Wirst Gesehen; Wolfgang Adenberg). Grecco's voice makes you feel at home, a spouse said afterward, which sums up the whole of his stunning performance.
Are we getting DEH as the next show in town, people asked afterward, but the talk of the town should be Ana Milva Gomes, the Galas Co-host who performed ELISABETH's ICH GEHÖR NUR MIR together with Maya Hakvoort, Carin Filipčić, and Milica Jovanović. As the VBW are well known for a non-color blind casting, ( Ana Milva Gomes played Donna in MAMMA MIA! or the historical Baronin von Waldstätten in MOZART!) Gomes might be the next in line to play the Austrian empress if ever ELISABETH is back on the table.
Back in the habit was Drew Sarich, he performed his usual eleven o'clock number Gethsemane ( Jesus Christ Superstar) in a distinctive Sarich manner and he did the same with Frank Wildhorn's newly written Nichts Auf Der Welt, from CASANOVA. Sometimes less is more, but Sarich does what Sarich can do, making every performance astoundingly different.
With Miss Saigon around the corner, Vanessa Heinz and Oedo Kuipers as Viennas Kim and Chris joined the Gala to perform The Last Night Of The World. Rehearsals are getting in full swing for the next great opening. MISS SAIGON will be the first Long Run production in the new Raimund Theater, let it be a good one.
Just a word or two about the dancing. Jonathan Huor tried his best but as an old resident of the Raimund Theater has written in a letter from his show back in the days:"..... the chorus was entrancing but the dancing was a lamentable mess."
The theatre is back, the Raimund Theater is back, even more beautiful than ever, the glitz and glamour are back, eyes are sparkling in the auditorium and on stage. Are we musical? Yes, WE ARE MUSICAL.
For further information and tickets visit: www.vbw.at
Martin Ganeider, born in the beautiful mountains of Austria (not so Sound of music as some might think) felt in love with Musical theatre when he found a Vinyl from the Austrian production of CATS.... (read more about this author)
Review: TONI MÖRWALD PALAZZO at Spiegelpalast Wien

November 12, 2022

What did our critic think of TONI MÖRWALD PALAZZO at Spiegelpalast Wien? DINNER IS READY!
---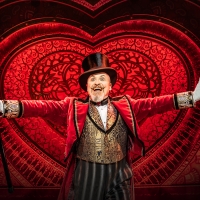 Review: MOULIN ROUGE! at Musical Dome Koln

November 6, 2022

Baz Luhrmann's masterpiece found its way to the stage back in 2019 and took audiences and critics by storm. The multi-awarded piece has finally arrived in the German Musical cosmos, ready to shine!
---
Review: THE DANUBE SYMPHONY at Wiener Musikverein

November 6, 2022

What did our critic think of THE DANUBE SYMPHONY at Wiener Musikverein?
---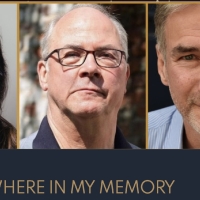 Previews: SOMEWHERE IN MY MEMORY at Das Vindobona

November 1, 2022

What a splendid title for a Christmas Concert! It has been a while since Caspar Richter conducted the VBW Musical Christmas Concerts, something everyone was looking forward to, a highlight of the festive season. Christmas without a Musical Concert wouldn't be the same. It must have been last year, during a conversation with Mr. Richter about Musical Christmas and the possibility of creating something like this at the Vindobona.
---
Previews: MUSICAL STARS- THE CHRISTMAS SHOW at KONGRESSZENTRUM EISENSTADT

November 1, 2022

Some of St. Margarethen's Musical Stars gather together for a concert away from the breathtaking Quarry. MUSICAL STARS- THE CHRISTMAS SHOW takes place at the Kongress Zentrum Eisenstadt on December the 4th. Tertia Botha, Ana Milva Gomes, and Marjan Shaki, together with Thomas Weissengruber present an Evening full of Christmas spirit, with songs, poems, love, and laughter, accompanied by David Schieber on the piano. Nothing better than a Christmas Concert, and what's not to love about Christmas, the summer of the soul in December, accompanied by festive and joyful Christmas songs performed by some of the finest voices in the country.
---