BWW Previews: DISNEYS THE HUNCHBACK OF NOTRE DAME at Ronacher Theater
Out Now, the Stars for the Upcoming Production
Christian Struppeck invited Austria's most influential press members to the Cast Presentation for the upcoming production of Disney's The Hunchback of Notre Dame into one of the most iconic landmarks in Vienna, the St. Stephans Cathedral with its famous bell, the Pummerin.
An unusual but perfect location to lift the secret, a stellar cast has been found for the next Disney Musical Sensation after the successful run of Mary Poppins back in 2014. David Jakobs, who played the Hunchback at the German Opening Night in Berlin, will recreate the part in Vienna, accompanied by Abla Alaoui as Esmeralda ( recently starring as Ellen in MISS SAIGON), Andreas Lichtenberger Claude Frollo, Mathias Schlung as Clopin Trouillefou, and Dominik Hess as Phoebus de Martin.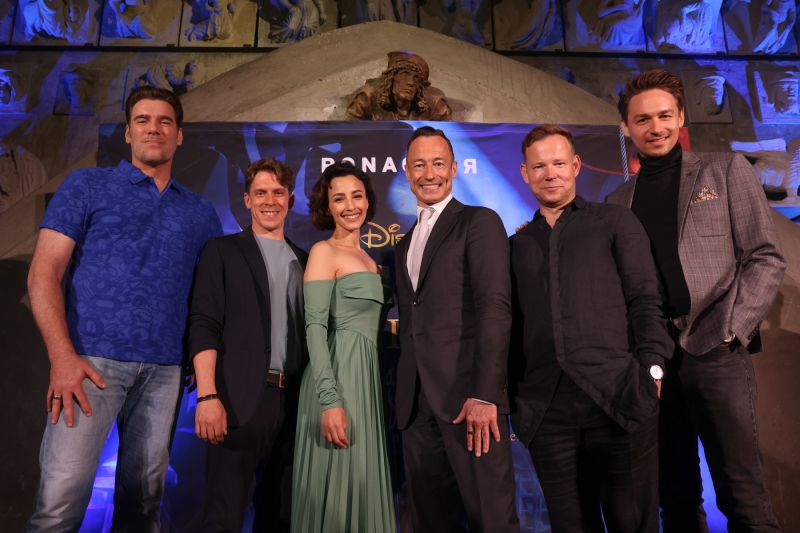 Together with the cast, the superb VBW Orchestra, and a choir of 24, mixed with professional singers, the masterpiece written by Stephen Schwartz and Alan Menken will sound like you have never heard it before.
The show's Opening Number, Olim, is one of the best in Musical Theatre; expect chills from the very beginning.
THE HUNCHBACK OF NOTRE DAME at the RONACHER
Opening Night: October 8th, 2022
Directed by Scott Schwartz
German Translation by Michael Kunze