Latest News on Chris Pierce
Chris Pierce News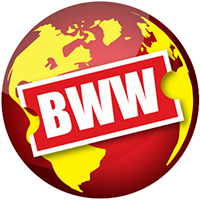 The Music Hall Lounge Announces Nine New Shows
by A.A. Cristi - May 18, 2022
The Music Hall announced another round of shows coming to their newly renovated venue, The Music Hall Lounge. Continuing the grand opening celebration weekend, stand up comedian and actor Michael Ian Black will perform two shows; other opening weekend shows include a sold out concert by Darlingside and two sets with comedian Pat McGann. The latest Lounge schedule runs through October, with more rounds of announcements scheduled throughout May and into June.
Erin & The Wildfire Release Highly Anticipated Sophomore Record 'Touchy Feely'
by Michael Major - Apr 1, 2022
Touchy Feely was recorded in the Summer of 2021, after nearly a year and a half of virtual songwriting and collaboration during the global pandemic, and was produced by acclaimed songwriter and producer Matthew E. White (Natalie Prass). Listen to the new album now! Plus, check out upcoming tour dates.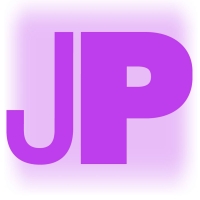 Betty Buckley, Sandra Bernhard & More Announced for Joe's Pub Spring Programming
by Chloe Rabinowitz - Feb 24, 2022
Joe's Pub is celebrating female performers for Women's History Month with Sandra Bernhard, Bridget Everett, Julie Klausner, Priya Darshini, Kathryn Allison, Eleri Ward, Betty Buckley, Brooklyn Raga Massive Rāginī Festival (formerly known as the Women's Raga Massive Festival), Ayodele Casel, Desaparecidas featuring Daphne Rubin Vega, and more.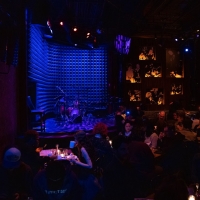 Joe's Pub Announces 2022 January and February Winter Programming
by Chloe Rabinowitz - Dec 1, 2021
Joe's Pub has announced their winter programming for 2022 starting in January through February with two shows each evening. In addition, the venue will welcome its former sous chef, Ricky Mungaray back to the kitchen as Executive Chef.
Chris Pierce Will Release New Album 'American Silence'
by Sarah Jae Leiber - Jan 6, 2021
Coming February 26, 2021, Los Angeles soul singer Chris Pierce's new album, American Silence, has already gathered critical acclaim from NPR and Rolling Stone!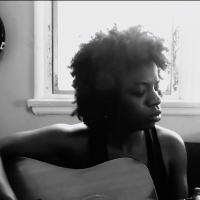 War & Pierce Releases New Single 'Amen'
by Sarah Jae Leiber - Sep 29, 2020
LA music veterans from two different worlds, the duo War & Pierce brings together acclaimed guitarist and songwriter Sunny War with powerhouse soul singer and songwriter Chris Pierce.
Adam Pascal, Tracie Thoms, Shoshana Bean and More Set For This. Is. Love. Benefit Concert for Freedom for Immigrants
by Chloe Rabinowitz - Oct 31, 2019
This. Is. Love. Charity Concert For Freedom For Immigrants, produced by Ben Caron and David Krich on November 8, 2019 at 9PM, is a concert uniting the Broadway, film/ television and music communities, featuring songs of resistance, compassion and hope to benefit a?oeFreedom for Immigrantsa?? at Sayers Club, Hollywood. The uplifting event is a one-night-only charity benefit for non-profit Freedom for Immigrants, in advocacy for a more compassionate and humane immigration policy. The event will feature songs performed by musicians and actors from the Broadway, television and film communities in solidarity with immigrants.
Chris Pierce to Star In Original Musical REVEREND TALL TREE'S BLUES OPERA
by Julie Musbach - Sep 17, 2019
Consummate Soul Man Chris Pierce appears as Reverend Tall Tree in an original musical work for the stage, Reverend Tall Tree's Blues Opera on SUNDAY NOVEMBER 3, 2019 at MOLLY MALONE'S (575 S Fairfax Ave, Los Angeles, CA 90036).
Radd Presents #RADDNIGHTLIVE ACOUSTIC at Mr Musichead Gallery to Promote Responsible Driving & Road Safety
by Julie Musbach - Oct 2, 2018
RADD - The Entertainment Industry's Voice For Road Safety - presented #RADDNightLive! Acoustic at Mr Musichead Gallery, a free show featuring acoustic performances by Chris Pierce, Chelsea Williams, Sarah Rogo, MAWD & Jesse Palter, ?in support of its DUI awareness campaign. During their sets, the artist's gave their own, personalized shout-outs to promote responsible driving, encouraging the crowd to consider the consequences of drinking and driving.
Blind Boys Of Alabama Headline Levitt National Tour Stop In LA
by Macon Prickett - Jul 13, 2018
Five-time GRAMMY winning gospel icons, Blind Boys of Alabama, will headline a show-stopping performance at Levitt Pavilion Los Angeles (MacArthur Park) this Saturday, July 14 at 7 PM, as part of this year's Levitt National Tour. Levitt LA is honored to bring the remarkable talent of these living legends to the heart of the city for their only concert in LA this year. As groundbreaking pioneers in gospel, soul and R&B whose music has captivated listeners throughout a near eight decade-long career, Blind Boys of Alabama epitomize the enduring power of unity and perseverance through music. Saturday's celestially-harmonic concert will feature a special supporting set by LA singer-songwriter, Chris Pierce, offering up powerfully exuberant and smooth vocals akin to a modern-day Otis Redding.