Latest News on Chris Millado
Latest News on Chris Millado
Photos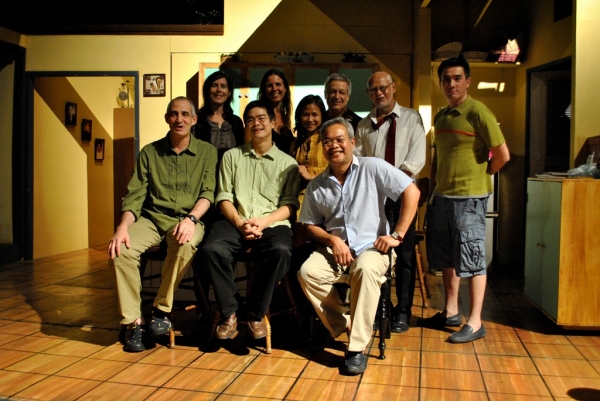 Group photo with Chris Millado, Mio Infante, Bembol Roco, Loretta Greco, Kate Loewald, Lloyd Suh, John Eisner
From: 
Date:
09/29/2010
Chris Millado News
Review: Uplifting, Harrowing Tales from Mindanao
by Oliver Oliveros - Oct 3, 2022
To say 'Anak Datu' is immensely personal and political is an understatement, and the uninitiated ticket buyer could find it rather deceitful at first. Pre-opening, TP's marketers were masquerading the production as a play with music told in multi-universes than a multi-layered creative protest at the past Marcos Sr. regime.
TP's ANAK DATU Opens CCP's New Black Box Theatre
by Oliver Oliveros - Sep 11, 2022
Tanghalang Pilipino's stage adaptation of National artist Abdulmari Imao's short story published in 1972, 'Anak Datu,' marks the public opening of the Cultural Center of the Philippines' newly launched black box theatre, the Tanghalang Ignacio Gimenez, which shall also serve as the CCP's temporary performance venue while the main building is being renovated in the next three years.
Virgin Labfest Theatre Event Concludes
by Stephi Wild - Sep 22, 2020
The recently concluded Virgin Labfest, the Cultural Center of the Philippinesa?? Theater festival of untried, untested, unstaged plays held in June online, was hailed by the local arts community and media as a landmark event in Philippine theater history.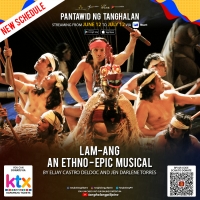 Six Tanghalang Pilipino Productions to Stream on iWant, Premieres 12 Jun 2020
by Oliver Oliveros - Jun 2, 2020
Tanghalang Pilipino (TP) and the Cultural Center of the Philippines (CCP) team up with ABS-CBN's streaming app iWant in bringing six previously-staged TP productions online through 'Pantawid ng Tanghalan,' a fundraiser that seeks to sustain the theater company's commitment in bringing socially-relevant productions to the public amid the pandemic. These productions will be available on iWant from 12 June to 12 July 2020.