BWW Interview: Cara Barredo Talks Career Path, The Legacy of HAIR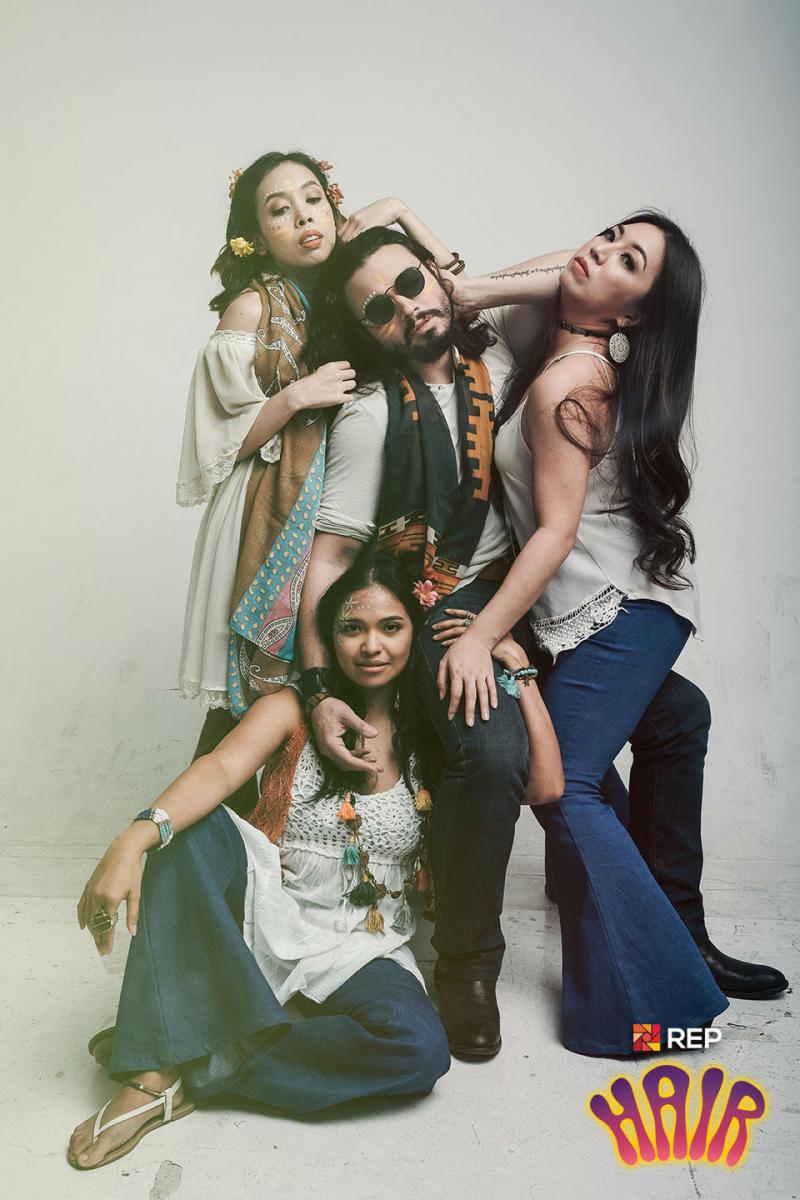 Manila, Philippines--It's more than a coincidence that Repertory Philippines (REP) will conclude its 50th anniversary with a production of HAIR, the groundbreaking rock musical that debuted Off-Broadway 50 years ago.
REP invokes a turbulent era and proves the recurring habit of unlearned history. We can judge the current tide by America's dubious foreign policy and the rekindling of its racial flames (not to mention the corporate takeover of that government). In terms of our national landscape, it takes no imagination to discern the impact of abusive power on the culture of poverty and violence. There's war, alright--waged against fellow countrymen.
With book and lyrics by James Rado and Gerome Ragni and music by Galt MacDermot, HAIR is a product of the anti-war peace movement of the '60s. It spawned a theatrical revolution infused with rock music and drunk with egalitarian ideology, spurring controversy with its depiction of sexuality and bohemian resistance to the American flag.
Half a century later, HAIR's prophecy is about to lay bare (pun intended), as freewheeling Aquarius breaks down age-old structures and disrupts conventional morality while ushering widespread information and technology.
If we are to subscribe to the theater's rare astrological forecast, toxic patriarchy is singing its swan song and top-down leadership model is staging a curtain call. Social media pervades mass consciousness with little to no government oversight. If it suits your fancy, peaceful anarchy will reign and unbridled hedonism comes full circle. The '60s were a preamble; now is a better time to claim our birthright and make tantric love with the entire species.
Humor aside, when a global shift requires out-of-the-box thinking, artists of all ilk bear the burden of derision as they herald the new age. What gives?
Artist in Focus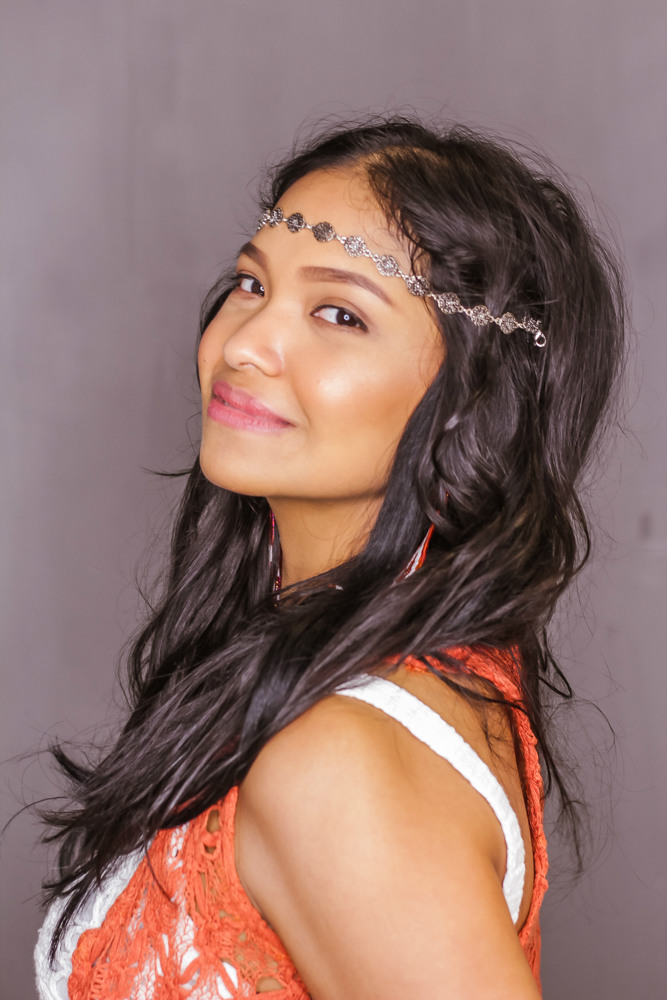 Cara Barredo is one such player who came prepared for the challenge, whose work inspires the artistic circle and the audiences who get to see her in action. Granted, an actor's protest is buffered by a certain aesthetic distance, but Cara, the woman behind many roles, is quick to affirm her passion for an ideal world order.
While HAIR recalls the feel-good soundtrack of the '60s and '70s, Cara finds equal weight and meaning in scene work, which is steeped in hippie counterculture she and her cast deem hauntingly relevant. Having seen her work this past season, we don't doubt her complete immersion in the process.
Such exemplary work ethic comes as no surprise. Cara was a dose of fresh air in her dual role as Aljana and Queen Victoria in last season's production of "A Little Princess." Subsequently, she turned in a sublime performance as the forthright and short-spoken wet nurse in Sara Ruhl's "In the Next Room or the Vibrator Play." Her consummate surrender to character nuance defines her artistic identity.
The surname alone has the overtone of respectability. Her great-aunt Baby Barredo co-founded REP (along with industry pioneer Zenaida Amador) and sits as the company's Artistic Director Emeritus (the Grand Dame of Philippine Theater). Feel free to presume sufficient pressure, but Cara, a triple threat in her own right, exhibits grace under fire. Her body of work to date indicates a promising trajectory in REP's pantheon of memorable greats.
Having completed two consecutive shows of "Beauty and the Beast" one October afternoon (she's one of the three women alternating as the eponymous ingenue), Cara shed the artifice of makeup and period garb to get messy and dig into a few hours of rehearsal for HAIR. A daunting schedule, no doubt, made more impressive by her willingness between jobs to respond to a quick interview with BroadwayWorld. Below is the gist of that conversation.
BWW: What is your role in HAIR? Describe your character a little. Can you relate to her in any way?
CB: I play the role of CRISSY. She is the "baby sister" of the tribe. She's a flower child. She's optimistic. She's hopeful. I always consciously try to look at the positive side of everything. I try anyway. Like everyone else, I want nothing but peace and love to rule the world. So maybe in those ways, I can deeply relate to her.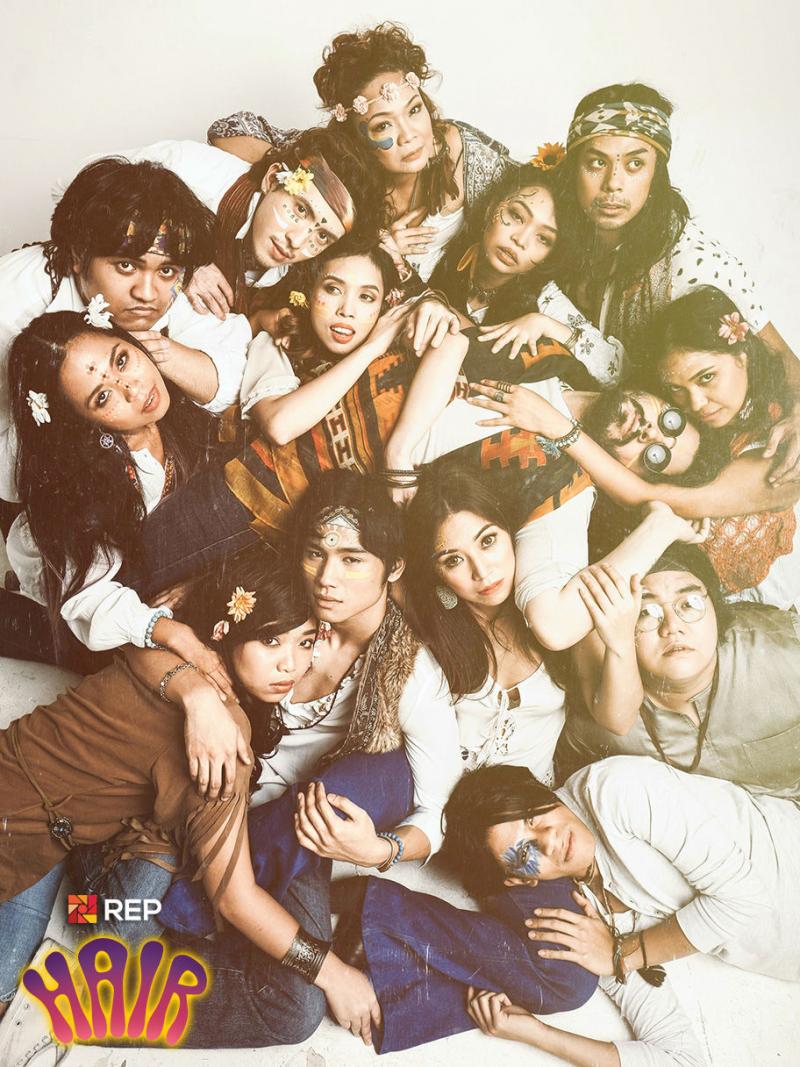 BWW: What excites you about the show?
CB: The uniqueness of it. It's very in-your-face. I'm excited to share the message with everyone. It's very timely. It's universal. The cast and team are so passionate about the material and the message as well. It's just a beautiful, beautiful show.
BWW: Describe your first introduction to the theater. Were you "forced" into it by a grown-up or was it a natural love/interest from the beginning?
CB: I love telling this story! I was in bed, reading my Archie comics. My mom and older sister (Maya) came into my room and asked me if I wanted to be Tiny Tim in "Scrooge." They said I would earn money from it and I can buy more Archie comics. So I said yes! I remember showing up to rehearsals with my lines memorized and, well -- I never stopped. I guess it was true love!
BWW: Terrific! Favorite roles and shows you've been in?
CB: Every show is different and fun! My top favorites I guess would be Beth in "Little Women" (that show was just magical), and Ti Moune in "Once on this Island"--and really just almost all the shows and roles I've done! (Laughter)
BWW: Have you worked with other companies in town? How would you assess the state of theater in the country?
CB: Yes, I have worked with a couple of other theater companies. I think Philippine theater is growing and is getting better and better. It's great that a lot of different companies are staging different shows. Every company shares something different with everyone. A different story, different lessons, different artistic visions, different passions. It's beautiful.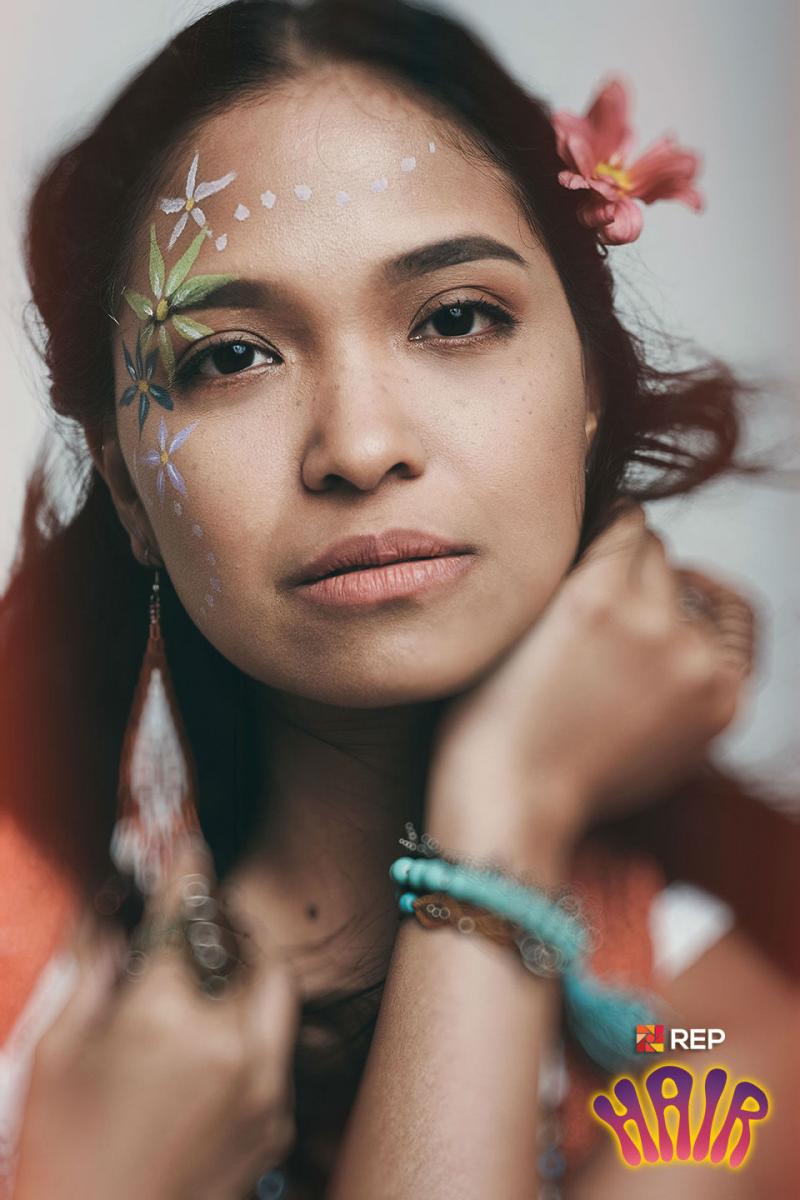 BWW: It seems our culture is forever obsessed with pop entertainment. How do you suppose we can get more people away from their living rooms and TV sets and from typical pop music concerts in order to come see high-quality stage talents like you?CB:
We just need to constantly show them that live theater is an experience. That Filipinos are very talented and passionate people and we are actually worth every cent. We just can't stop doing what we do because so many people are already drawn to it now. It'll just get better from here.
BWW: You seem really involved with REP off the stage as well. What are some of your other duties, administrative or otherwise?
CB: I'm also part of the Marketing Team of REP and I teach the workshop every summer.
BWW: How has your last name and your great-aunt's legacy influenced or affected your journey?
CB:
Well, a lot of pressure and expectations really. More from my family than anyone. It also pushed me to always aim for the best because I have a name attached to me. It was also harder to make a mistake. (Laughter)
BWW: Finally, care to share your plans? Directing or teaching on the horizon? International theater, perhaps?
CB:
Everything and anything is a possibility. I definitely want to direct. I love teaching so that'll be forever with me. I have this dream of putting up a high street of theaters. Kind of like the movie houses here? Like four theaters that can be found on one strip so that people can just hop from one theater to another to watch different shows!
BWW: What a great idea! Well, thanks for taking time off your busy schedule, much appreciated. We're looking forward to HAIR. Break a leg on the show!
CB: Thanks so much, Robert. And please come see the show!
From what little preparation I've observed, it's not such a stretch to predict the show will exceed expectations. Given the quality of the cast and the crew (helmed by veteran director Chris Millado), it's a good idea to book your tickets in advance. It is, after all, the historic finale of a special season by a company known for its superlative quality and vision. Bring a date, loosen up, and come home to REP!
To buy tickets, call REP at (632) 843 3570 or visit TicketWorld.com.ph.
HAIR runs from November 17 to December 17 at Onstage Theatre, Greenbelt 1, Ayala Malls, Makati City.
Photos: Repertory Philippines