Latest News on Blake McIver
Latest News on Blake McIver
Blake McIver News
BWW Interview: Chatting with Blake McIver Ewing on Musical Theatre, Performing and More!
by Jared Fessler - May 17, 2022
Recovering Child Co-Star from Full House, The Little Rascals, Hey Arnold, Recess, Ragtime the Musical and more! Recently seen on BRAVO's The People's Couch and the series finale of Fuller House! He is also a vocal coach and podcaster!
The Public Theater of San Antonio Announces Upcoming Events
by Chloe Rabinowitz - Jul 28, 2020
The Public Theater of San Antonio has announced events upcoming for this week and for their camps next week.
BWW Review: Del Shores THIS SIDE OF CRAZY Women Prove to be the Salt of the Earth with Lots of Hot Pepper Underneath
by Shari Barrett - Feb 1, 2020
Popular American film director and producer, television writer and producer, playwright and actor Del Shores is an expert at creating mid-twentieth century lowbrow female characters; the salt of the earth Southern women on the surface who bubble with peppery torment beneath the surface, just waiting to explode. And now in his latest play, THIS SIDE OF CRAZY which Shores also directs at the Zephyr Theatre for its Los Angeles premiere, carries on the same tradition of a strong-willed, highly religious mother who raised her three very different daughters, each of whom has rebelled against family traditions and society's expectations - until they are called upon to reunite in the family home for some higher purpose.
Photo Flash: Inside Scott Nevins' SPARKLE Benefit Concert At The Green Room 42
by Robert Diamond - Dec 14, 2019
The annual holiday extravaganza SPARKLE: An All-Star Holiday Concert returned to New York City on December 1 for its 8th consecutive year, once again benefiting the programs and services of The Actors Fund.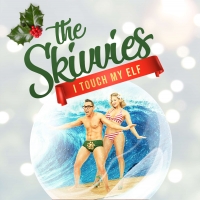 Holiday Special Event THE SKIVVIES: I TOUCH MY ELF is Returning to the Laguna Playhouse
by Chloe Rabinowitz - Nov 13, 2019
Laguna Playhouse has announced its annual holiday sensation returns and chestnuts will be roasting on an open fire with THE SKIVVIES: I TOUCH MY ELF. THE SKIVVIES: I TOUCH MY ELF will perform two performances only - Monday, December 16 & Tuesday, December 17 at 7:30pm at Laguna Playhouse, 606 Laguna Canyon Road in Laguna Beach.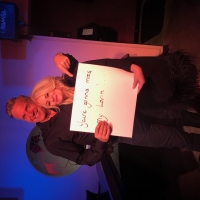 Cabaret Queen Keri Kelsey Hosts Successful 6th Annual CABARET IS ALIVE AND WELL AND LIVING IN LOS ANGELES Benefiting Actors Fund
by Rebecca Russo - Oct 31, 2019
Los Angeles' famed 'Princess of Patter' Keri Kelsey recently hosted the 6thAnnual 'Cabaret is Alive and Well and Living in Los Angeles' last week, benefiting the Actors Fund.
Line-Ups Set For 6th Annual Actors Fund Benefit Concert Weekend
by Stephi Wild - Oct 3, 2019
Cabaret is Alive and Well and Living in Los Angeles, benefit concert weekend for The Actors Fund, is back for the 6th year in a row. Conceived and Directed by David Galligan, the 3-night event is presented by Fraser Entertainment Group. All proceeds benefit The Actors Fund.
American Idol's David Hernandez Joins Rockwell Line-Up
by A.A. Cristi - Jul 15, 2019
Fraser Entertainment Group's AN EVENING OF CLASSIC BROADWAY will be back at LA's Rockwell Table and Stage with another new cast of performers. The celebration of the Broadway Songbook will take place on Sunday, July 21st at 8PM (doors open at 6:30).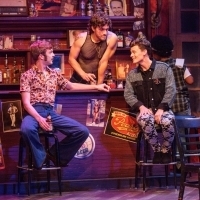 BWW Review: THE VIEW UPSTAIRS Provides a Moving Glimpse into the Past at Uptown Players
by Zac Thriffiley - Jun 24, 2019
Under the thoughtful direction of Cheryl Denson, the cast and creative team of THE VIEW UPSTAIRS approaches the story of the Upstairs Lounge Fire with an incredible amount of compassion and authenticity that comes to audiences at a critical moment.
Uptown Players presents Regional Premiere of THE VIEW UPSTAIRS
by Julie Musbach - Jun 3, 2019
Uptown Players continues its 2018-2019 season with the regional premiere of The View Upstairs, by Max Vernon, running June 21 - July 7, 2019. The all-star cast assembled for this 2017 off-broadway hit includes the return to the Kalita Humphreys Theater of Blake McIver and New York Cabaret Singer, William Blake.
Blake McIver Videos
BWW TV: An Off-Stage and On-Stage Look at LA's NEXT GREAT STAGE STAR 2011
by Robert Diamond - Feb 10, 2011
Following six weeks of fierce competition among 20 of California's finest young musical theatre performers, LA's Next Great Stage Star 2011 celebrated Judy Mora's outstanding victory at the 5th annual competition's glittering Finale on Sunday, February 6, presented by Sterling's Upstairs at Vitello's, the most critically acclaimed, award-winning supper club of its kind in greater Los Angeles. Runners up included San Francisco's Michael David (2nd place); Matthew McFarland (3rd place); Emily Goglia (4th place); and Reba Buhr (5th place). Broadway World's Dean Butler was there to capture the three and a half hour event ... off and on stage - which also included a Special Guest Star performance by musical theatre, television star and pop composer/singer Blake McIver Ewing.