Birth Place:
Philadelphia, PA, USA
Latest News on Black Ice

Birth Place: Philadelphia, PA, USA
Stage Credits
  [Broadway]
Original Broadway Production, 2002
Poet
Writing
Poet
Playwright
 
Stage
Performances
  [Broadway]
Original Broadway Production, 2002
Poet
Writing
Poet
Playwright
Black Ice News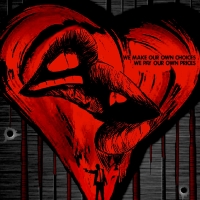 Vertigo Theatre Productions Announces Cast of BOUND Stage Adaptation
by A.A. Cristi - Oct 4, 2022
Award winning Vertigo Theatre Productions have announced the lead cast for the world premiere stage adaptation of the acclaimed movie BOUND written by the legendary Wachowskis (The Matrix, V For Vendetta, Cloud Atlas, Sense8) and adapted to the stage by Craig Hepworth (Porno Chic, Exam, Noir).
CAMPARI Celebrates Negroni Week and Charitable Giving
by Marina Kennedy - Sep 14, 2022
It's the 10th anniversary of Negroni Week celebrating a decade of charitable giving and the world's best-selling cocktail, the Negroni, with Campari at its heart.  The week kicked off on September 12 and will last until September 18th to honor a decade of raising funds.
It's Spritz Season â€" Enjoy an APEROL Spritz
by Marina Kennedy - Jun 21, 2022
Aperol, the Italian aperitif that's most well-known for its namesake iconic cocktail, the Aperol Spritz is ideal to kick off patio season. Just follow the easy "3-2-1" recipe, the traditional Venetian way to prepare
SHE KILLS MONSTERS Will Be Performed by Black Ice Theatre Co. in March
by Stephi Wild - Feb 21, 2022
She Kills Monsters tells the story of Agnes Evans, a young woman grieving for her deceased sister. The Evans sisters never were especially close, but after Tilly's death Agnes resolves a notebook containing a game scenario created by her sister. She discovers that Tilly was well-known Dungeons and Dragons player, and that she was passionate about online fantasy gaming.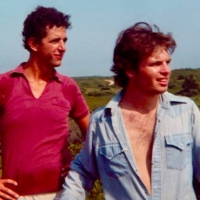 BWW Exclusive: Jonathan Larson's College Roommate, Emmy-Winner Todd Robinson, Pens Essay About the Composer
by Todd Robinson - Feb 4, 2022
Emmy Award winning screen writer and director Todd Robinson is known for his work on White Squall, Lonely Hearts, The Last Full Measure and more. But a little known fact about Robinson is that he was the college roommate and best friend of Jonathan Larson.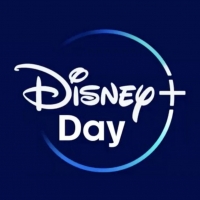 Disney+ Presenta Avances y Nuevos Tráilers Para Celebrar El Disney+ Day
by Juan-Jose Gonzalez - Nov 12, 2021
Con motivo del Disney+ Day, el servicio de streaming además de haber estrenado más de 25 nuevos contenidos, también ha compartido avances, nuevos tráilers y clips en exclusiva de los estudios de The Walt Disney Company.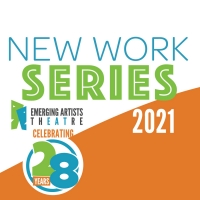 Emerging Artists Theatres New Work Series Returns To TADA Theater, October 4
by A.A. Cristi - Sep 23, 2021
Emerging Artists Theatre has announced the return of their biannual New Work Series which runs October 4 - 24, 2021 at TADA Theater in the Flatiron District.
Student Blog: Stage to 5K
by Student Blogger: Sydney Emerson - Aug 11, 2021
To me, running isn't about seeing if you can beat your previous time. It's about listening to music, moving your body because you can, looking at flowers, petting dogs, breathing in the misty air of a summer morning in the mountains. It's about seeing the world differently. I'm not a runner. I've never claimed to be one-I'm anything but fast, I have chronic knee problems, and the prospect of doing anything remotely athletic makes me want to cower in fear. And yet, in March of 2020, I found myself lacing up my sneakers every morning and heading out onto the trail.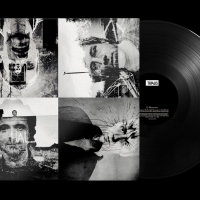 First-Ever Vinyl Reissue for Travis' '12 Memories' Due Out Aug. 13
by TV News Desk - Jun 17, 2021
12 Memories is the third vinyl reissue from Travis so far in 2021. It follows 2007's The Boy With No Name (re-released May 28th), and the first-ever vinyl release for debut album, Good Feeling (April 2nd).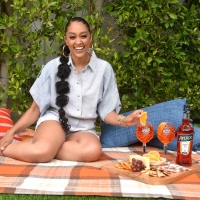 Welcome Summer with APEROL SPRITZ and Tia Mowry
by Marina Kennedy - May 29, 2021
With Memorial Day weekend and the official kick off to the summer season happening, Tia Mowry is showcasing her summer entertaining spread with Italy's #1 cocktail*, the Aperol Spritz!
Black Ice Videos
Black Ice Frequently Asked Questions
How many Broadway shows has Black Ice been in?
Black Ice has appeared on Broadway in 1 shows.
How many West End shows has Black Ice been in?
Black Ice has not appeared in the West End
How many shows has Black Ice written?
Black Ice has written 1 shows including Russell Simmons Def Poetry Jam (Poet).