Anthony Sagaria Broadway and Theatre Credits
Birth Place:
Dayton, Ohio
Bio:
Broadway: American Psycho (OBC). National Tours: Wicked (u/s Fiyero) TV/Film: Orange is the New Black, Madam Secretary, Block Island. Regional: Murder Ballad (Michael), The Bad Years (Danny), Bye Bye Birdie (Conrad Birdie), 25th Annual Putnam County Spelling Bee (Leaf Coneybear)
(read complete bio)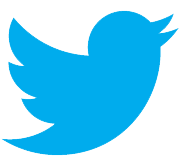 TWITTER WATCH
@ - 12/25/20 07:21pm Klaus is such a wonderful Christmas movie. Such an original and heartwarming way to introduce Santa ??
@ - 12/18/20 01:01pm That's still too long.
MORE TWEETS
Latest News on Anthony Sagaria
Birth Place: Dayton, Ohio
Bio:
Broadway: American Psycho (OBC). National Tours: Wicked (u/s Fiyero) TV/Film: Orange is the New Black, Madam Secretary, Block Island. Regional: Murder Ballad (Michael), The Bad Years (Danny), Bye Bye Birdie (Conrad Birdie), 25th Annual Putnam County Spelling Bee (Leaf Coneybear)
(read complete bio)
Latest News on Anthony Sagaria
Anthony Sagaria Stage Credits
[Broadway]
Original Broadway Production, 2018
Ensemble [Replacement]
[Broadway]
Original Broadway Production, 2016
Luis Carruthers (Standby)
Sean Bateman (Standby)
David Van Patten (Standby)
Craig McDermott (Standby)
[US Tour]
2nd National Tour, 2009
Ensemble [Replacement]
Fiyero (Understudy) [Replacement]
Stage


Performances
[Broadway]
Original Broadway Production, 2018
Ensemble [Replacement]
[Broadway]
Original Broadway Production, 2016
Luis Carruthers (Standby)
Sean Bateman (Standby)
David Van Patten (Standby)
Craig McDermott (Standby)
[US Tour]
2nd National Tour, 2009
Ensemble [Replacement]
Fiyero (Understudy) [Replacement]