Latest News on Agnes Evans
Agnes Evans News
The Play Group Theatre to Present SHE KILLS MONSTERS This Month
by Chloe Rabinowitz - Nov 10, 2022
The Play Group Theatre will present She Kills Monsters November 12, 13, 19 and 20.  Agnes Evans is grieving for her younger sister, Tilly, when she discovers Tilly's Dungeons & Dragons notebook.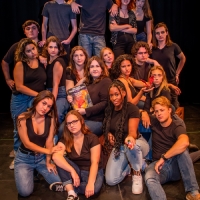 SHE KILLS MONSTERS Announced At Oakland University, October 27- 30
by A.A. Cristi - Oct 20, 2022
Oakland University's School of Music, Theatre and Dance will present She Kills Monsters from Thursday, Oct. 27 – Sunday, Oct. 30 in Room 100 in the Oakland Campus West Student Center.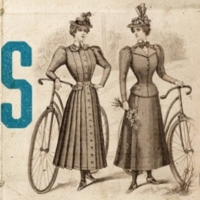 BLUE STOCKINGS Opens This Week at Cal State Fullerton
by Stephi Wild - Oct 19, 2022
CSUF's Department of Theatre & Dance's second production of the fall season opens October 21 in Hallberg Theatre with the moving, comical, and eye-opening story of four young women fighting for education and self-determination in "Blue Stockings."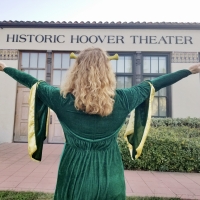 Playful People Productions Announces 2022- 23 Season
by A.A. Cristi - Oct 17, 2022
San Jose's Playful People Productions has announced its 2022—23 season: eight months of fantasy, fairytales, classic literature, comedy, drama, music, and a supportive environment for children and adults alike to play.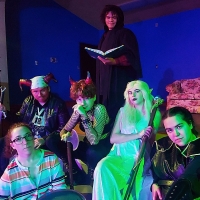 Review: SHE KILLS MONSTERS at TAFE-Theatre Arts For Everyone
by Andrea Stephenson - Jul 30, 2022
She Kills Monsters also illuminates the ways in which our stories intersect with one another. Audiences can join in this humorous and dramatic story for four more performances at TAFE (Theatre Arts for Everyone) in York, PA. The cast and crew put together a production that is funny and heartwarming, evoking laughter and tears from the audience.
SHE KILLS MONSTERS Will Be Performed by Black Ice Theatre Co. in March
by Stephi Wild - Feb 21, 2022
She Kills Monsters tells the story of Agnes Evans, a young woman grieving for her deceased sister. The Evans sisters never were especially close, but after Tilly's death Agnes resolves a notebook containing a game scenario created by her sister. She discovers that Tilly was well-known Dungeons and Dragons player, and that she was passionate about online fantasy gaming.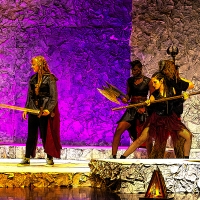 Photos: First look at Gahanna Lincoln's SHE KILLS MONSTERS
by Jerri Shafer - Nov 11, 2021
After a very long two year intermission, live theatre returns once again to the Lincoln Theatre stage when Gahanna Lincoln High School presents, "She Kills Monsters: Young Adventurers Edition" by Qui Nguyen, Thursday - Saturday, November 11-13. P.m. at 7:30 p.m. Tickets are $12 and may be purchased at https://www.gahannatheatre.com/ or at the door, while they last. "She Kills Monsters" tells the story of high school cheerleader, Agnes Evans, coming to grips with the death of her younger sister, Tilly, who passed away suddenly in a car crash. While going through Tilly's things, Agnes finds Tilly's "Dungeons & Dragons" notebook, and makes the decision to learn more about the sister she never really knew. Agnes explores the world of fantasy as she embarks on a journey to New Landia and battles gelatinous cubes, dark elves, beholders, shape-shifters and ultimately, the monsters within herself.
USM Theatre Opens SHE KILLS MONSTERS Next Week
by Stephi Wild - Nov 1, 2021
The USM Department of Theatre brings audiences back to Russell Hall with the funny, moving, and adventure-packed She Kills Monsters by Qui Nguyen from November 12-21, 2021.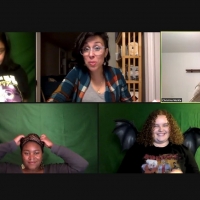 The UCSB Theater/Dance to Present SHE KILLS MONSTERS: VIRTUAL REALMS
by A.A. Cristi - Apr 29, 2021
Join the UCSB Department of Theater and Dance for this joyful comedy of love and loss.
Virtual Production of SHE KILLS MONSTERS Will Be Performed by Center Stage Jackson This Summer
by Stephi Wild - Apr 27, 2021
Center Stage Jackson has announced its next virtual production, She Kills Monsters: Virtual Realms, by Qui Nguyen.
Agnes Evans Frequently Asked Questions
How many Broadway shows has Agnes Evans been in?
Agnes Evans has appeared on Broadway in 1 shows.
How many West End shows has Agnes Evans been in?
Agnes Evans has not appeared in the West End