Photos: Turn To Flesh Productions Creates 'New Shakespeare Plays' For Womxn and Underrepresented Artists In Classical Theatre
Fresh off the success of their Beyond the Ingénue project, TURN TO FLESH PRODUCTIONS (TTF) is expanding their mission to create "New Shakespeare Plays" not only for womxn, but for all artists underrepresented in Classical Theatre.
This August, TTF is offering two summer intensives for writers and actors. Taught by Emily C. A. Snyder, the award-winning new verse playwright, in Be The Bard (August 14 & 15) writers will learn the basics of how to write their own epic stories, while in Shakespeare for Singers (August 16 & 17) musical theatre performers will learn the methods of performing the music of verse. The intensives will culminate in an Industry Showcase at Under St. Mark's on Sunday, August 18 @ 7 PM.
"Shakespeare is great," Snyder said recently in a post-show speech at their Sixth Annual Staged Reading Series. "But Shakespeare couldn't write for everybody. You have stories to tell. Whether you're a writer or a performer, you have things to say that he simply could not. We want you to tell your stories. We want hear your voices. We want to celebrate you. Hello. We need you. Welcome."
Since their founding in 2013, TTF has developed 57 unique plays, with over 30 playwrights (21 female identifying), creating an average of 47 news roles for womxn yearly. In 2019 alone, TTF has given developmental space to 20+ new plays, featuring 54 (out of 79 total) new roles for womxn and gender non-conforming artists.
A few of this year's crop of titles include the short plays: Our Stories by Duncan Pflaster, combining Chinese and African mythology with superheroes, Hel Hath No... by Becca Musser, a queer take on Norse mythology, Tight Five by Nicole Marie Martinez, a comical look at Medusa, Soul Food by Julianne Lavallee about the Chinese shapeshifting fox, The Queen of Ireland by Natalie Sacks about Queen Elizabeth I and Grace O'Malley, Into the Beyond by Laurel Andersen combining Greek to Irish mythologies, and þæt wæs gōd cyning by Charlotte Lang-Bush, a feminist examination of Beowulf.
Some full length plays that received a staged reading included The Young Ladies of the Class of 1902 of Wesleyan University Present As You Like It by Natalie Sacks, based on an historical event during the suffragette movement, and Modern Day Martyrdom by Chris Rivera, a queer Latinx memory play that won several awards at the Fuerza Fest.
Upcoming in October 2019, Emily C. A. Snyder's feminist take on the Arthurian myth, The Table Round and The Siege Perilous will play at El Barrio Art Space/The Shakespeare Forum, featuring Jennifer Carter in the lead role of Queen Guinevere.
TTF is dedicated to providing accessible and affordable theatre and opportunities for all, realizing that many of their audience members are artists themselves. To sign up for classes, learn about upcoming auditions, or learn how to get involved as a patron of the arts, please visit: turntoflesh.org.
Photo Credit: Lisa LaGrande, Margaret Lee, Duncan Pflaster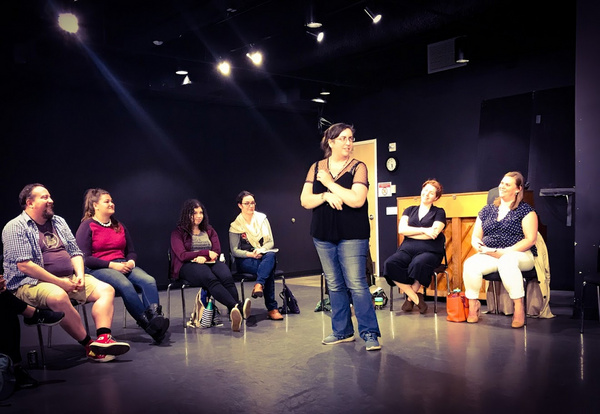 Emily C. A. Snyder and group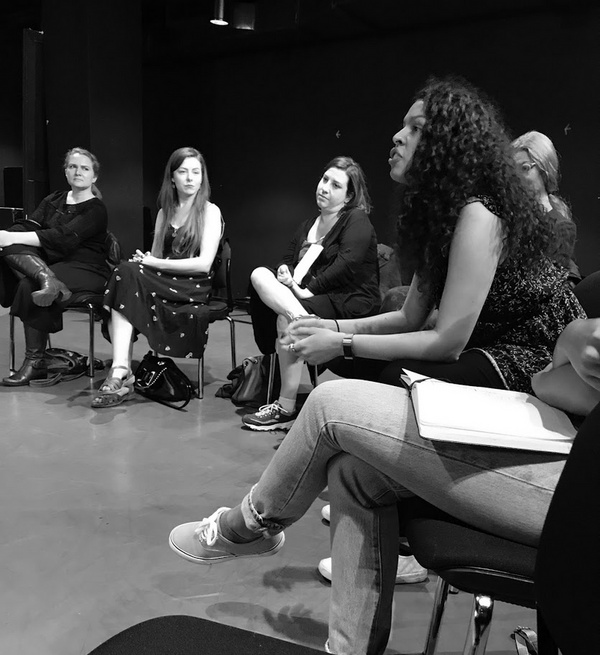 Jianzi Colón-Soto and group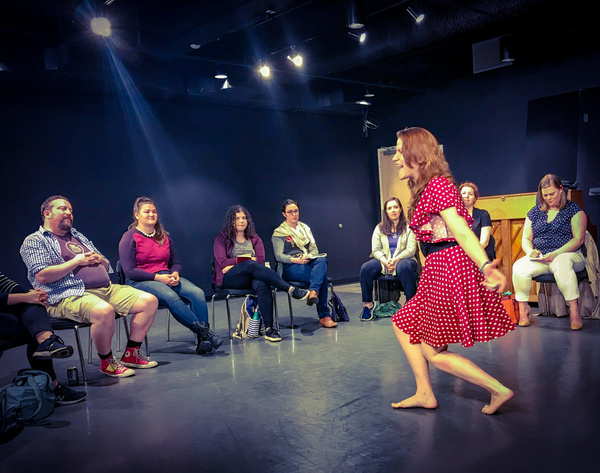 Julianne Lavallee and group
Writers, directors and actors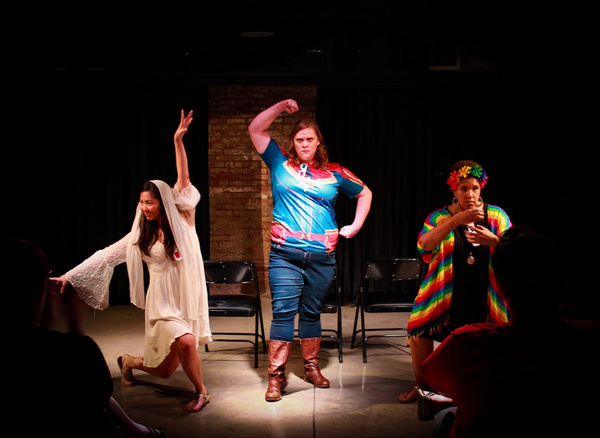 Jenna Zhu
, Kelsie Jepsen, and Heaven Stephens
Regina Renée Russell, Julianne Lavallee,
Laurel Andersen
, and
Jennifer Carter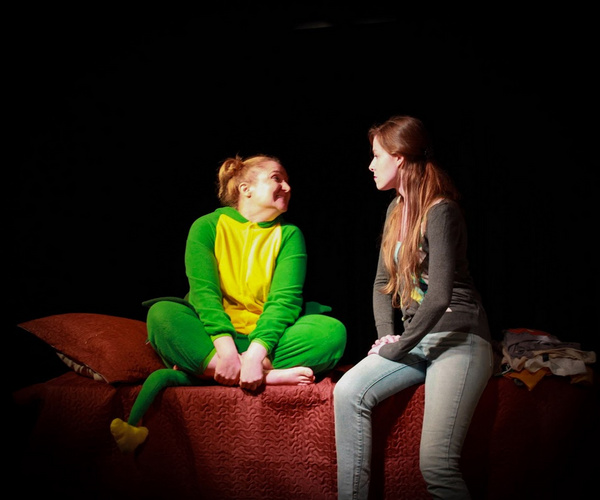 Laura Hill
and Deborah Bjornsti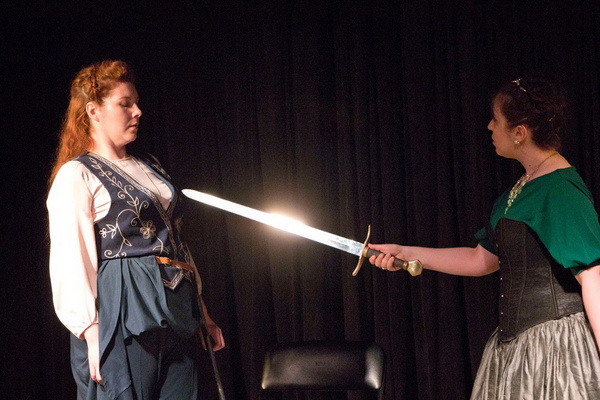 Tessa Flannery and Erin Keskeny
Heather Sawyer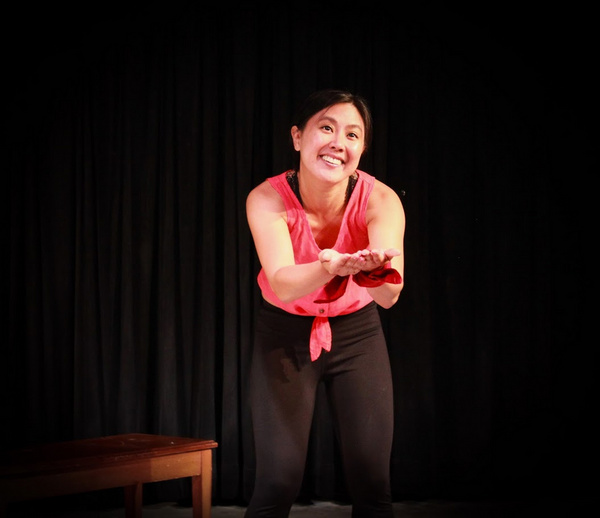 Susan Ly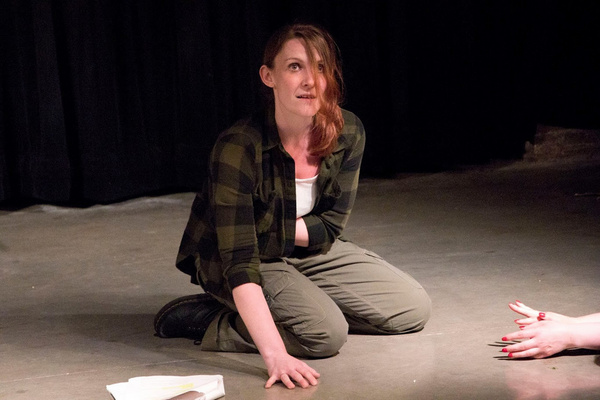 Becca Musser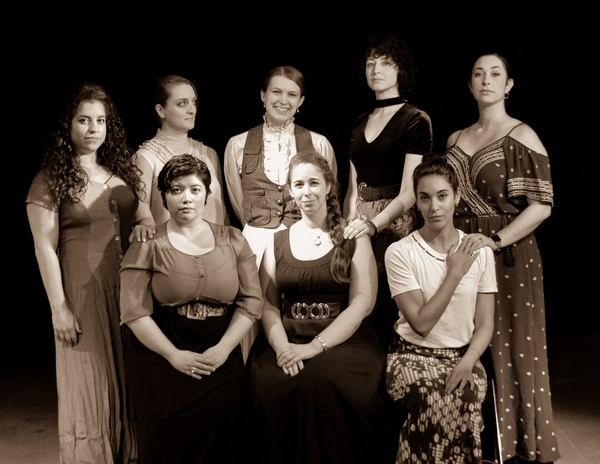 Alex Acosta, Carmen Nikae,
Laurel Andersen
, Lauren T. Mack, Emily Sarah Cohn,
Heather Sawyer
, Lisa LaGrande, Stephanie Linas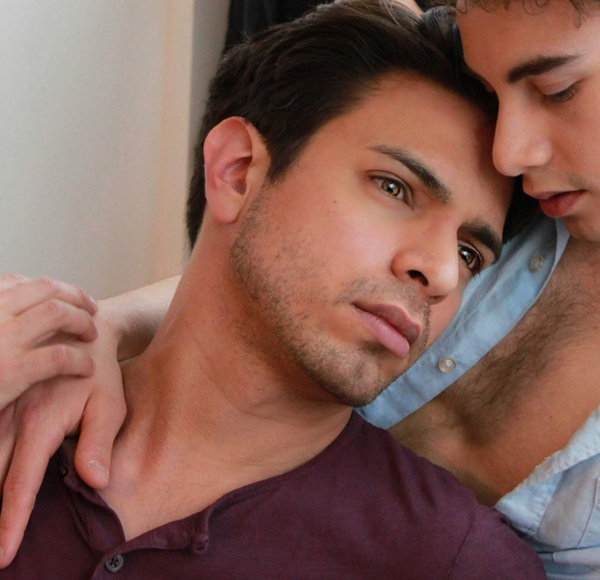 Chris Rivera
and Joe Ottavi-Perez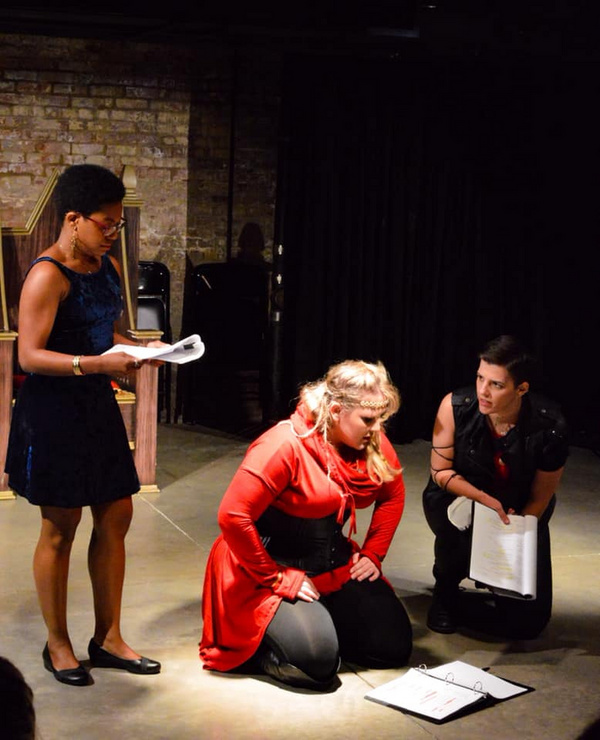 Regina Renée Russell,
Jennifer Carter
, and
Cristina Ramos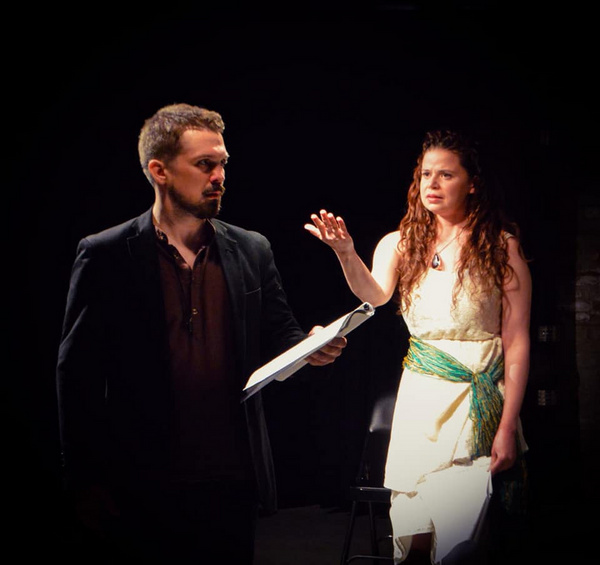 Jeremy Lister and
Abby Wilde