Photos: The Atlantic Terminal Plays
This winter, the students in Site-Specific Directing at Primary Stages Einhorn School of Performing Arts (ESPA) have staged theatre all over New York City: from St. Mark's Church, to the West Village, to a transit hub in Brooklyn. The directors concluded their class this month by fully producing The Atlantic Terminal Plays - six new short plays in, around, and under the Atlantic/Pacific MTA and LIRR station.
The eight-week course instructed by Daniel Talbott (Artistic Director, Rising Phoenix Rep), which will be offered again this spring, challenges directing students with a hands-on exploration of the theatricality in any environment: indoors, outdoors, public, private, or somewhere in between. Students have the opportunity to collaborate with ESPA acting students and other actors on short pieces and scenes, using material from the classical and contemporary cannons including plays by Shakespeare, Strindberg, and Sarah Kane, and bring them to life in unexpected locales. Previous sites have included the High Line, Lincoln Center, the Staten Island Ferry, Dumbo, The Russian and Turkish Baths, and the Seventh Street Small Stage at East Village restaurant Jimmy's No. 43.
This semester's student directors are Evan Caccioppoli, Steven Laing, Rebecca Lewis-Whitson, Ben Kawaller, Betsy Kim and Aliza Shane
The full list of plays produced as part of The Atlantic Terminal Plays follows:
In the Key of U by Diana Stahl
directed by Evan Caccioppoli
with Doug Chapman, Keilly McQuail and John Wylde
Totally Preggers by Sarah Shaefer
directed by Rebecca Lewis-Whitson
with Mary Katherine Bushnell and Katelyn Manfre
Track 9 by Judith Leora
directed by Betsy Kim
with DeAnna Hanson, Leah Jacobs, and Michael Markham
Terminal written and directed by Ben Kawaller
with Mateo Prendergast, Jenna Sisson, and Frank Winters
You Remind Me of Someone I Used To Know by Frank Winters
directed by Steven Laing
with Kate Dearing and TRoy Peckham
L'Esprit de L'Escalier by Mariah MacCarthy
directed by Aliza Shane
with Nic Grelli, Lauren Hennessy, Ashley Lovell, Sierra Marcks, Emily Rupp, and Jordan Tierney
Daniel Talbott (Instructor) Most recent work as an actor includes the Theatre for One project in Times Square and around NYC, The Merry Wives of Windsor (Shakespeare Festival of St. Louis), Master Builder (Irish Rep), Rocket City (Alabama Shakespeare Festival), Tartuffe (McCarter Theatre/Yale Rep), Marat/Sade (Classical Theatre of Harlem) and the feature film Pretty Bird, Dreaming American and The Big C on Showtime. Recent directing work includes Lake Water (Neighborhood Productions), Eightythree Down (Hard Sparks), Much Ado About Nothing (Boomerang), Squealer (Lesser America at Theater for the New City), The Umbrella Plays (the teacup company/FringeNYC – Overall Excellence Award: Outstanding Play and at The Tank), Keep Your Baggage With You (at all times) (Theater for the New City), Footprint by Mac Rogers (part of +30NYC for Red Fern Theatre), Afterclap by Daniel Reitz, Birthday and Nobody, both by Crystal Skillman (Rising Phoenix Rep at the Seventh Street Small Stage), and Fall Forward (Sitelines/River to River Festival produced by the Lower Manhattan Cultural Council). His play Slipping was produced at Rattlestick with piece by piece productions (named one of the top ten plays of 2009 by The Advocate ), premiered in Chicago at The Side Project, and was part of the International Dublin Gay Theatre Festival. It was published last year by Dramatists Play Service and was a finalist for a 2011 Lambda Literary Award for Drama. His play What Happened When was produced at HERE Arts Center and The Side Project and was published as part of the Plays and Playwrights 2008 anthology. His play Yosemite will be produced this season at Rattlestick Playwrights Theater. He received a 2011 Theater Hall of Fame Fellowship, a 2007 New York Innovative Theatre Award for directing, a Drama-Logue Award, two Dean Goodman Choice Awards and a Judy Award for acting, and was also named one of the 15 People of the Year 2006 by nytheatre.com. He is currently a member of MCC Theater's Playwrights' Coalition, LoNyLa, and TOSOS, as well as of last year's 24Seven Lab. He is a graduate of Juilliard and of Solano College Theatre's ATP, and teaches at the Primary Stages Einhorn School of Performing Arts (ESPA). He is a literary manager at Rattlestick Playwrights Theater and the artistic director of Rising Phoenix Rep (recipient of the 2007 NYIT Caffe Cino Fellowship Award).
Primary Stages Einhorn School of Performing Arts (ESPA) is a multidisciplinary school with departments in acting, writing, and directing. Now in its fifth year, ESPA has refined actors who have been seen on and off-Broadway, developed writers whose work has won awards and received workshops and productions, and served as a professional and artistic home for emerging talent. ESPA is defined by its strong commitment to collaboration through programs such as Detention, a monthly performance series that partners ESPA writers, actors, directors, and a faculty advisor in the creation of a unique evening of theater. Having provided a home to nearly 1,400 students, ESPA has become a leader in performing arts education through its excellence in training, unique collaboration and networking opportunities, and strong professional community. ESPA is open to all artists, in all stages of their careers.
Photo credit: Daniel Talbott


Lauren Hennessey (on escalator), Emily Rupp, and Nic Grelli

Emily Rupp and Nic Grelli

Jordan Tierney

Ashley Lovell and Jordan Tierney

Ashley Lovell, Jordan Tierney, and Sierra Marcks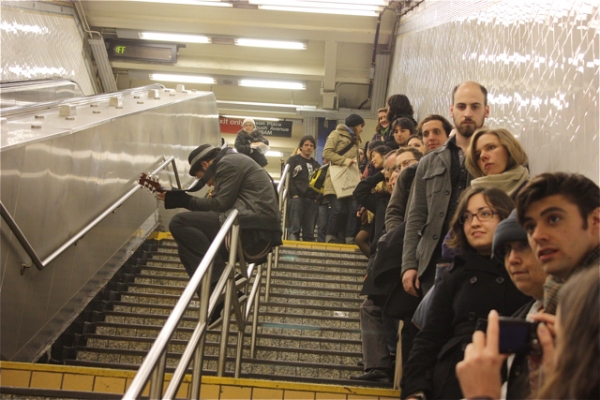 Nic Grelli and audience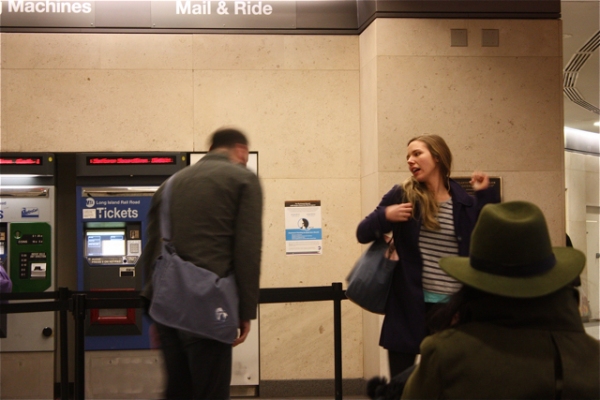 TRoy Peckham and Kate Dearing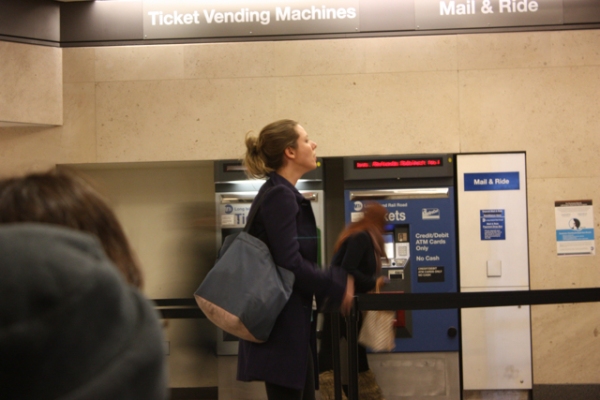 Kate Dearing

Kate Dearing and TRoy Peckham

Frank Winters

Mateo Prendergast, Jenna Sisson, and Frank Winters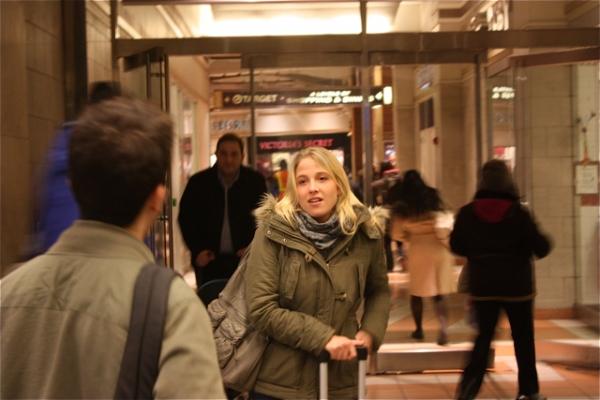 Frank Winters and Jenna Sisson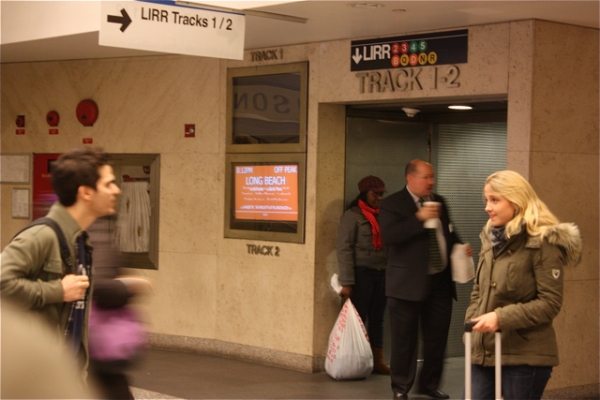 Frank Winters and Jenna Sisson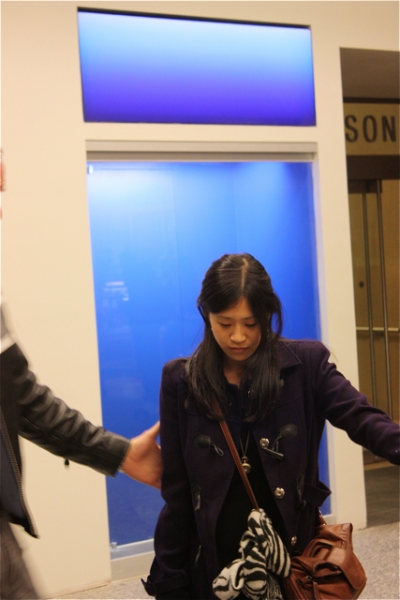 Leah Jacobs

DeAnna Hanson and Michael Markham

DeAnna Hanson, Michael Markham, and Leah Jacobs

Katelyn Manfre and Mary Katherine Bushnell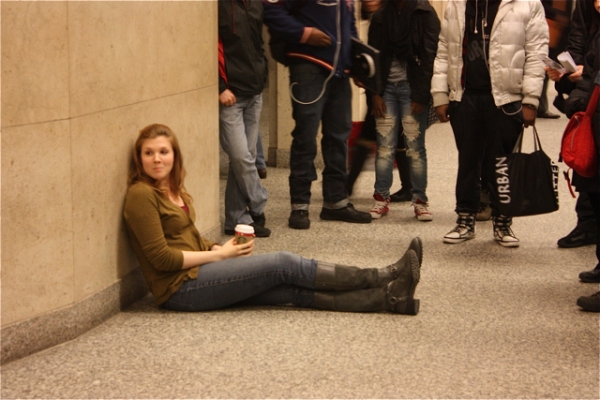 Mary Katherine Bushnell

Katelyn Manfre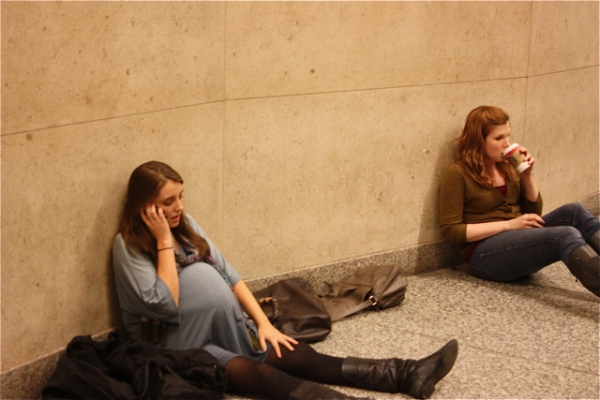 Katelyn Manfre and Mary Katherine Bushnell

Keilly McQuail and Doug Chapman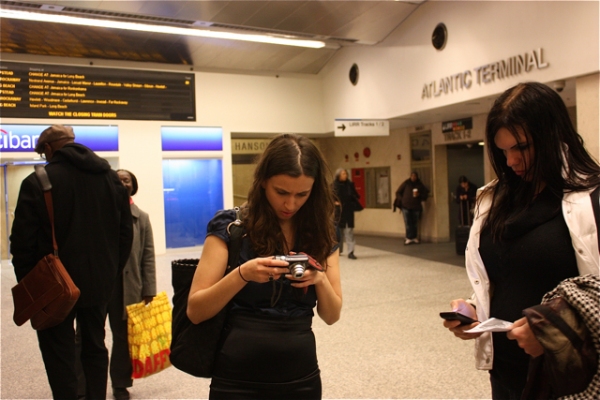 Mariah MacCarthy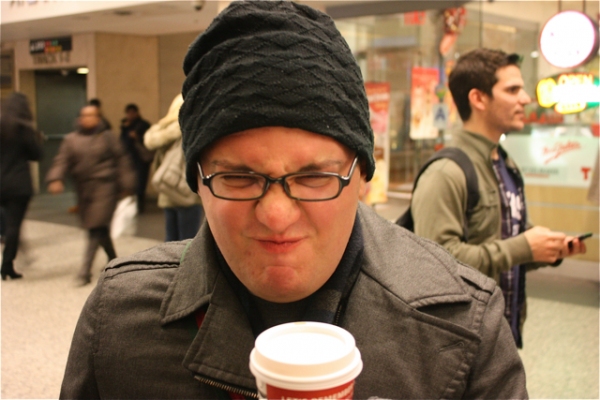 Evan Caccioppoli

Betsy Kim