Photo Flash: Photo Flash: Strange Sun Theater's WICKEDEST WOMAN
Strange Sun Theater's production of WICKEDEST WOMAN by Jessica Bashline, opened at the WP Theater on Saturday, January 19. The World Premiere continues until February 2 and is directed by Melissa Crespo.
Inspired by the true story of New York City midwife and abortionist, Ann Trow Lohman, WICKEDEST WOMAN follows the epic story of Lohman's life in the 1800's. Known as "Madame Restell," when Lohman started performing abortions in 1838, they were legal in the US. When she committed suicide, almost 40 years later at the end of her career, they were illegal. WICKEDEST WOMAN follows Lohman's rise to notoriety and her struggle to keep her life intact as the scrutiny and even physical danger became ever more intense. A story about the history of abortions, reproductive rights, and a forgotten legacy.
In addition to the production, Strange Sun Theater will host post show "Wicked Discussions," after select performances of WICKEDEST WOMAN. Partnering with organizations such as Physicians for Reproductive Health, The International Women's Health Coalition, The New York Historical Society, National Institute for Reproductive Health and others, to contextualize Ann's story in the past and give our audiences concrete steps to take to ensure our future. The talkback schedule is available at https://www.wickedestwomantheplay.com/wicked-discussions.html
The diverse gender bending cast features Jose-Maria Aguila (Pulse/The Guthrie), Jessica O'Hara-Baker as Ann Trow Lohman (Usual Girls, you do not look/Signature Theatre), Evan Daves (Coast of Utopia/Lincoln Center Theater), Dawn McGee (High Maintenance/HBO & The Tick/Amazon), Emily Gardner Xu Hall (Nell Gwynn/Chicago Shakespeare), Jasmin Walker (Avenue Q/New World Stages), and Luke Zimmerman (Masculinity Max/The Public).
The creative team includes scenic design by Anna Driftmier, costume design by Emily White, lighting design by Christina Watanabe, with Brett Kristofferson serving as music supervisor.
Tickets are $35 and are available at www.wickedestwomantheplay.com. Performances take place at the WP Theater, 2162 Broadway (between 76th & 77th Street), New York, NY, 10024. Subways: 1/2 to 79th Street, B/C to 81st Street. Running time: 90 minutes.
Photos by Braddon Lee Murphy.

Jasmin Walker, Evan Daves, Jessica O'Hara-Baker, Jose-Maria Aguila, and Emily Gardner Xu Hall.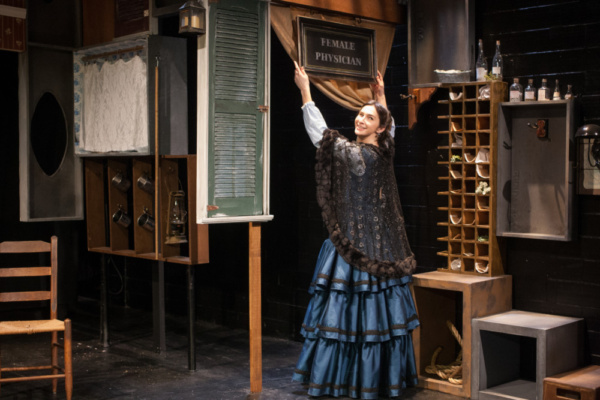 Jessica O'Hara-Baker.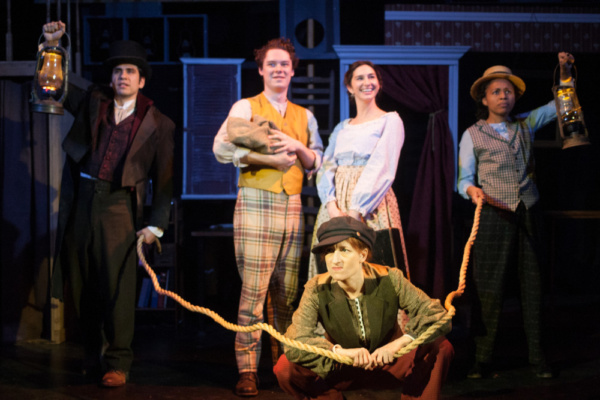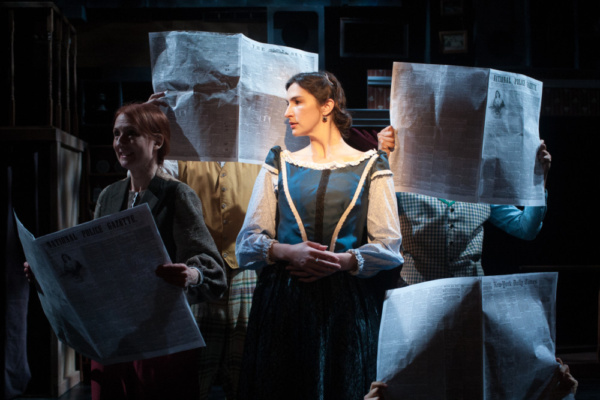 Dawn McGee and Jessica O'Hara-Baker.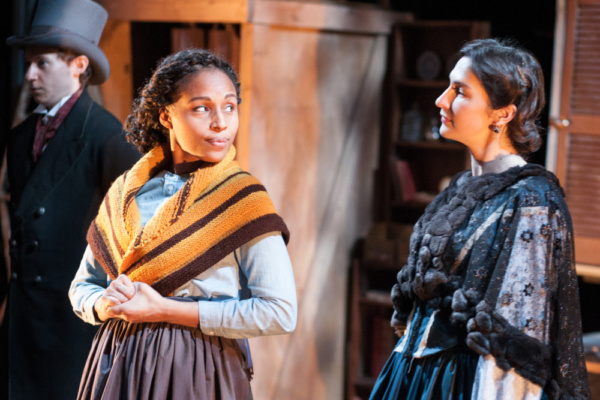 Luke Zimmerman, Jasmin Walker, Jessica O'Hara-Baker

Jessica O'Hara-Baker, Jose-Maria Aguila.

Jessica O'Hara-Baker and Evan Daves.