Photo Flash: Photo Flash: Inside The 2019 Collaboration Awards At SVA Theater
On Saturday, March 30th the Women in the Arts & Media Coalition presented the 2019 Collaboration Awards at the SVA Theater (333 West 23rd St, New York, NY 10011).
Awarded biennially, the Collaboration Awards encourage professional women in the arts and media from different disciplines to work collaboratively on the creation of new work. The award recognizes the best of these collaborations and goes to a winning project and its two creators. 2019 marks the sixth time the Collaboration Awards have been presented.
The 2019 Collaboration Awards honored SAG-Award winning actor and producer Alysia Reiner and her collaborative team on the film Egg--director Marianna Palka, screenwriter Risa Mickenberg, and co-producers Michele Ganeless and David Alan Basche (as the one Honorable MEN-tion)--with the first Acclaimed Collaboration Award for a project with greater renown and visibility. The award was presented by Amy Emmerich, Chief Content Officer at Refinery29.
The 6th Biennial Collaboration Award was awarded to playwright Deborah Yarchun and director Jess Chayes for their play Preservation. The first ever Student Collaboration Award was awarded to the documentary Bread Machine, by Shelby Hougui and Julia De Santis, two students from SVA's Film and Animation Department, the first Academic Affiliate of the Women in the Arts & Media Coalition. Additional honorees included Melissa Bell and Tannis Kowalchuk for Courage, a reimagining of Brecht's Mother Courage into a physical theatre piece that addresses current social issues. Katherine M. Carter and Jacqueline Goldfinger for Click, a fast, bright, darkly humorous play which follows a group of college students involved in a frat rape that goes viral. Vanessa Stalling and Brenda Barrie for United Flight 232, the story of a hot July day in 1989 when a United airline crashed onto a cornfield-lined runway at Sioux City Airport. Ophira Eisenberg (WNYC! 's Ask Me Another) and Maggie Cino for Scars, Ophira's harrowing and hilarious story of acquiring, surviving and living with the dozens of scars that cover her body. Charissa Bertels and Ayumi Okada for The Uncivil Ones, a musical about three extraordinary women in US history.
Photo credit: John Dallas Phelps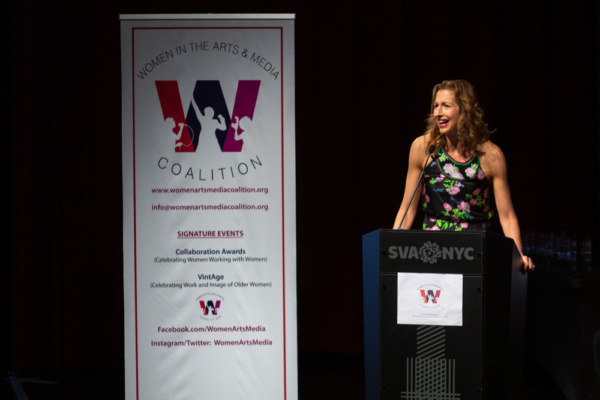 Alysia Reiner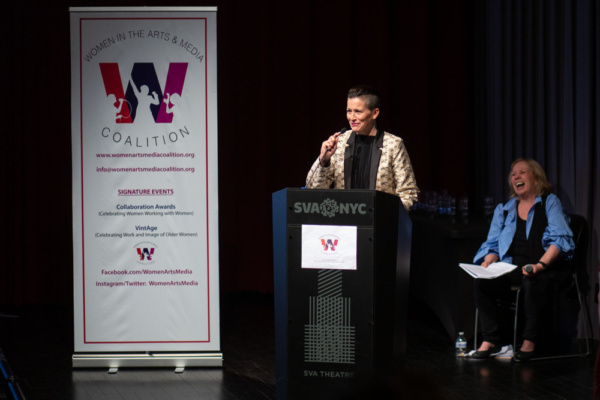 Amy Emmerich and leslie Shreve

Avis Boone and Yvonne Curry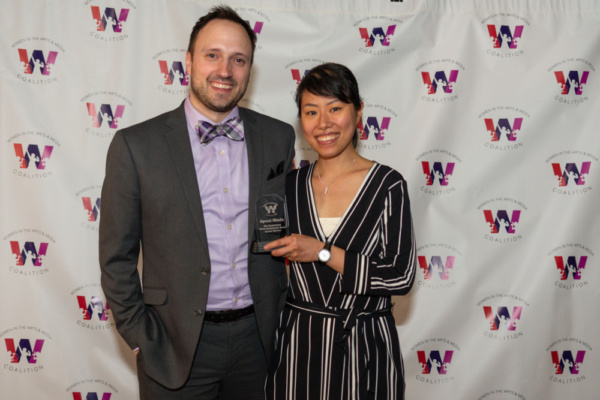 Ayumi Okada
Brenda Gardner and Holli Harms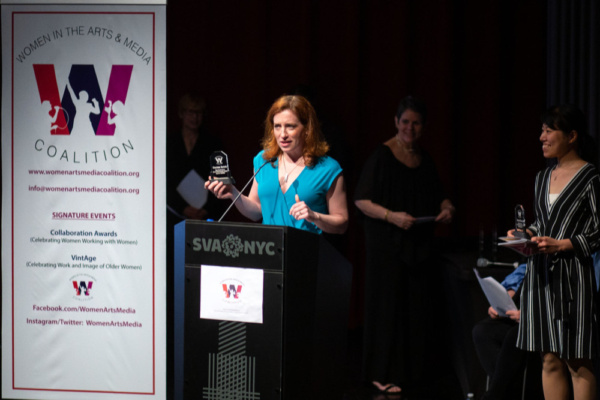 Charissa Bertels and Ayumi Okada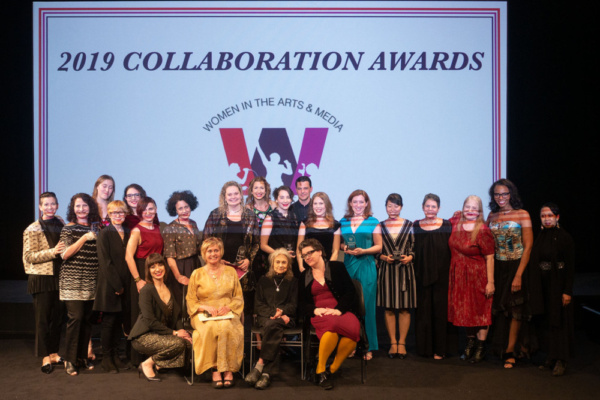 Ophira Eisenberg and Amy Emmerich

Deborah Yarchun and Jess Chayes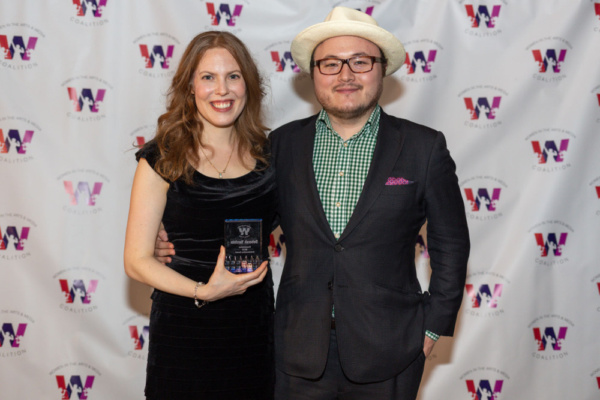 Deborah Yarchun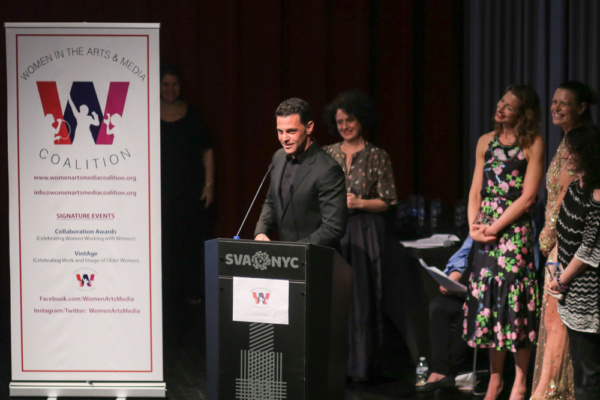 David Alan Basche, Risa Mickenberg, Alysia Reiner, Marianna Palka, and Michele Ganeless

Jess Chayes and Deborah Yarchun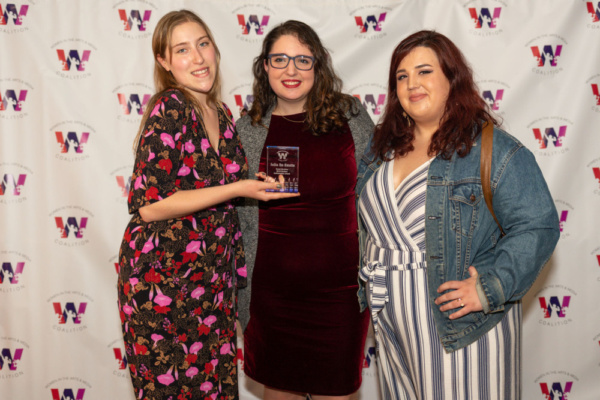 Shelby Hougui and Julia De Santis

Jacqueline Goldfinger

Ophira Eisenberg and Maggie Cino

Avis Boone, Shellen Lubin, Lynn Cohen, Yvonne Curry, and leslie Shreve

Tannis Kowalchuk