Photo Flash: PHANTOM OF THE PARADISE at The Secret Loft
The Secret Loft and Weasel War Dance Productions to host a live concert performance of Brian De Palma's PHANTOM OF THE PARADISE directed by Elann Danziger and Sean Pollock with musical direction by Emily Croome and produced by Lindsey Freeman on Mondays, March 12, 19, and 26 at 7:30pm at The Secret Loft (14th Street and 6th Ave). Ticket holders will be told the exact location of underground venue the day of show. Tickets can be purchased online in advance for $20 or for $25day of at www.phantomoftheparadiseinconcert.eventbrite.com. The concert will feature 13 singers, a five-piece band, and a multimedia experience.
Phantom of the Paradise is a rock opera cult classic, written and directed in 1974 by Brian De Palma. It follows the story of Winslow Leach, a down on his luck singer/songwriter whose music is stolen by a devilishly powerful mogul named Swan (played in the movie by Paul Williams, who scored the movie's Oscar nominated soundtrack). Left disfigured after a freak accident, Winslow vows revenge on Swan. Soon after though, Winslow begins writing for his muse, an ingénue named Phoenix, who becomes Swan's newest protegé ahead of the opening of The Paradise, Swan's ultimate rock palace.
The concert experience features a cast of seasoned NYC singers, a five piece band, and multimedia elements scattered throughout. The Secret Loft is a brilliant & intimate underground venue dubbed by Time Out NY as the "Coolest secret thing to do in NYC".
The cast includes Matt Buzonas, Jamison Daniels, Alex Guhde, James Healy, Cait Kelly, Kalia Lay, Barrett Leddy, Patricia McCarthy, Michelle Owens, Nicole Pietrangelo, Kevin Rogers,Will Watt, and Brianne Wylie.
The band features Frank Spitznagel on keyboard, Wesley Bourland on bass, Jeremy Yaddaw on drums, and Thomas Monkell on guitar.
Elann Danziger (director) is a theater artist and artistic director of Weasel War Dance Productions. He also is the mastermind and host behind the hit show, Lost and Rewound on Radio Free Brooklyn.
Sean Pollock (director) is a Brooklyn-based multidisciplinary artist. He was a 2017 Artist-In-Residence at Porterspace in Brooklyn for his play American Juggalo, and his docuplay Trump Rally recently premiered Off-Broadway at Theatre Row. He currently serves as the Literary Associate for the Dirty Blondes.
Emily Croome (music director) was recently seen playing keys for the Off Broadway production of Bastard Jones. She has also served as conductor for the national tours of Monty Python's Spamalot and The Color Purple.
Lindsey Freeman (producer) has been producing theatre and concert experiences for a decade in New York City. Lindsey has worked under Davenport Theatrical and MASIE Productions for many years. Working with Elann Danziger and Sean Pollock of Weasel War Dance Productions, their mission is theatrical production entrepreneurship dedicated to producing excitable and entertaining theater that is ambitious, unconventional, independent, that is all inclusive.
The Secret Loft is a underground venue, specializing in live music, stand-up comedy, circus shows, DJ nights, and sexy parties.
All photos by Barry Stelboum.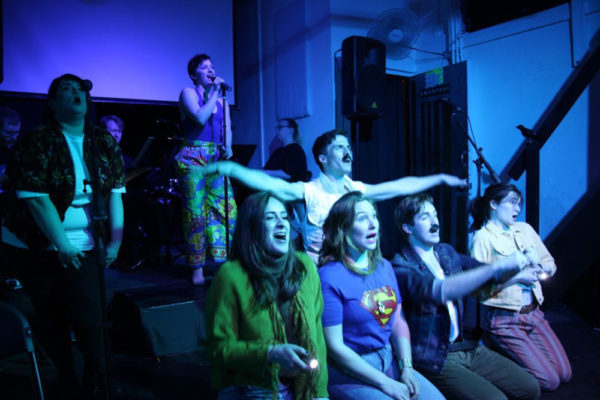 THE PHANTOM OF PARADISE at The Secret Loft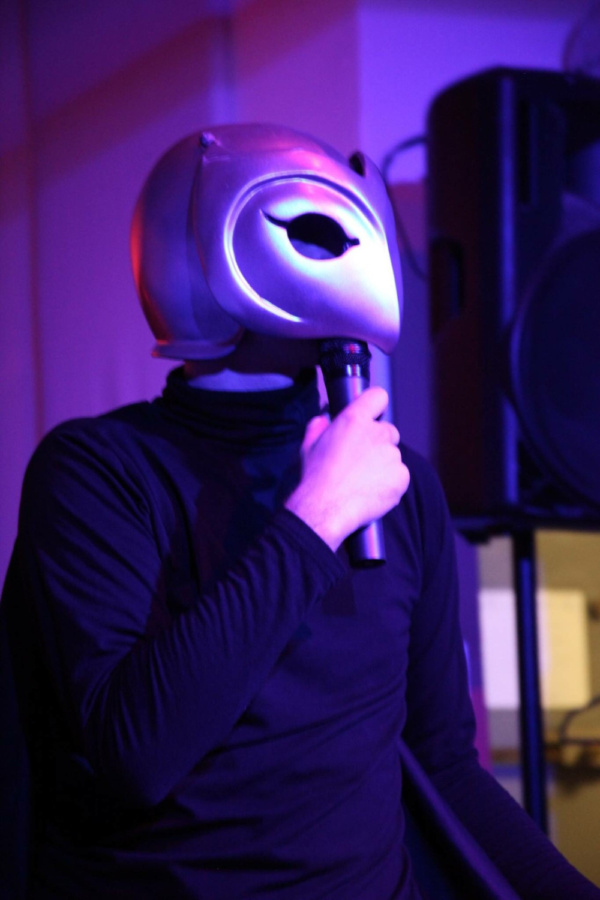 THE PHANTOM OF PARADISE at The Secret Loft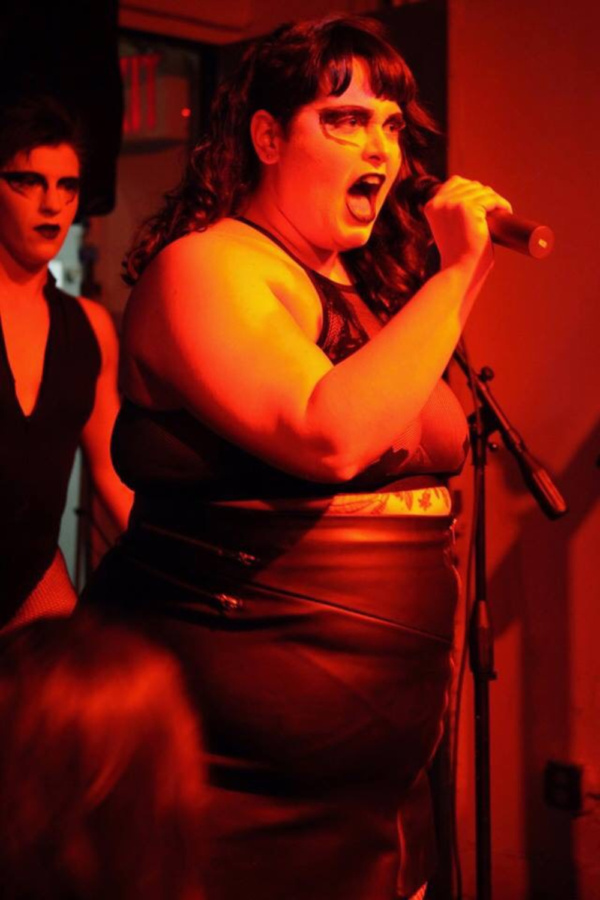 THE PHANTOM OF PARADISE at The Secret Loft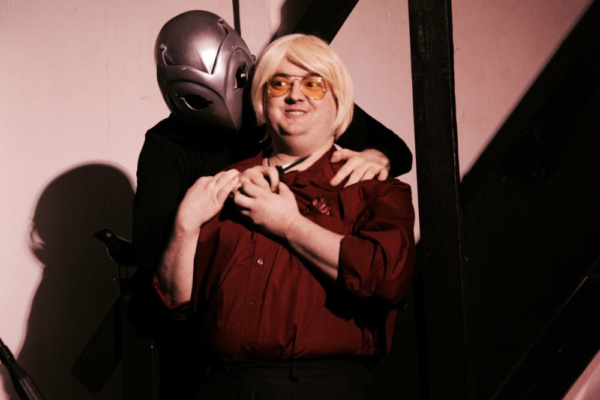 THE PHANTOM OF PARADISE at The Secret Loft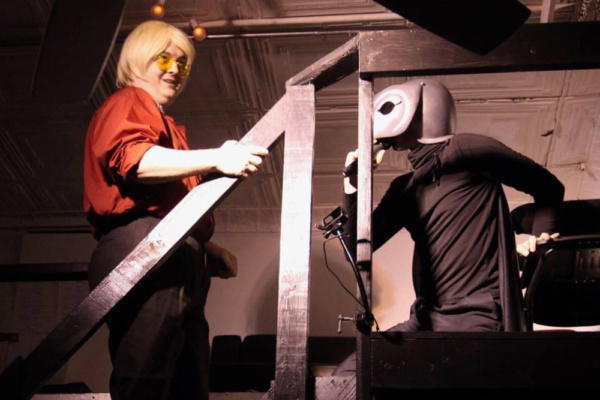 THE PHANTOM OF PARADISE at The Secret Loft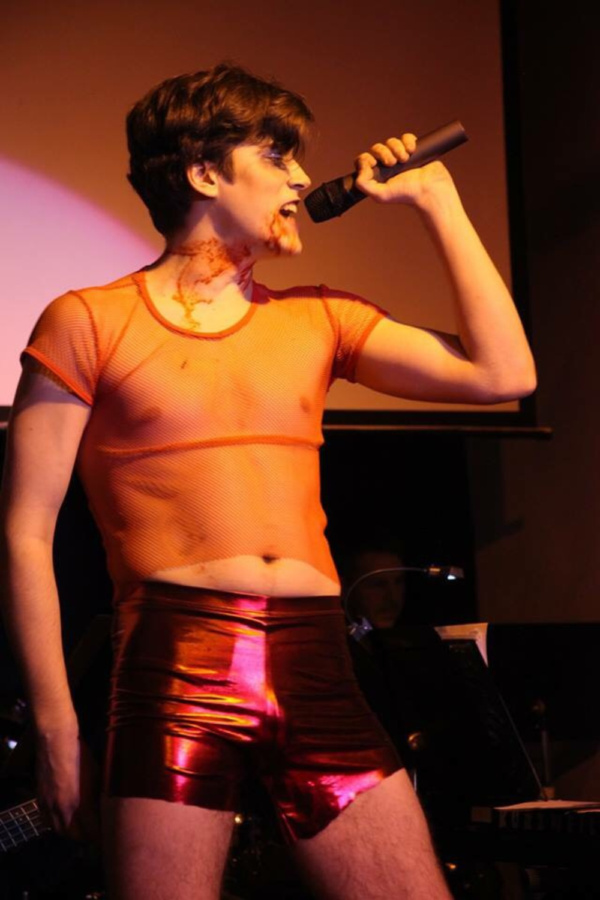 THE PHANTOM OF PARADISE at The Secret Loft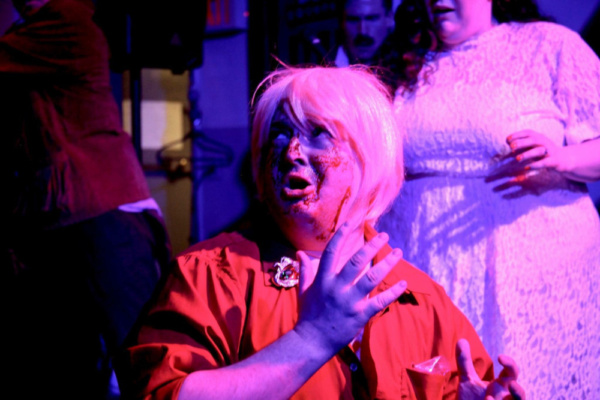 THE PHANTOM OF PARADISE at The Secret Loft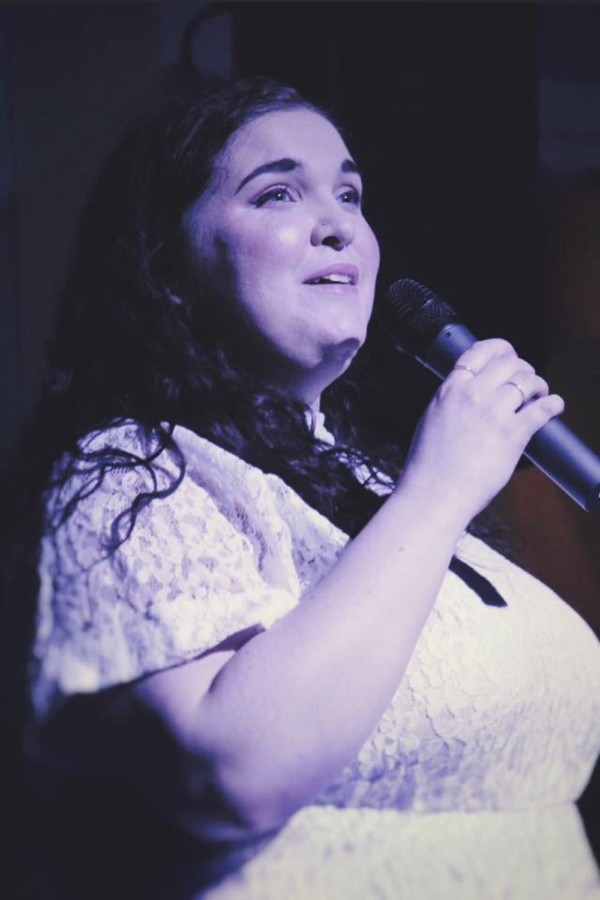 THE PHANTOM OF PARADISE at The Secret Loft