Photo Flash: Go Inside Rehearsals for Ten Bones Theatre Company's IN A LITTLE ROOM
Ten Bones Theatre Company is currently in rehearsals for the World Premiere of Peter McElligott's dark comedy In a Little Room, directed by Patrick Vassel (Associate Director for Hamilton on Broadway). BroadwayWorld has a sneak peek at the company below!
The play stars Jeb Kreager* (Obie Award winner for Oslo at Lincoln Center), Luis-Daniel Morales (Tony Lindsay's Where Hearts Lie), and David Triacca (This Round's On Us with Nylon Fusion Theatre Company) with Lightning Design by Katy Atwell (The Resistable Rise of Arturo Ui with Lyra Theater Company), Costume Design by Evan Prizant (Associate Designer on Sunday in the Park with George on Broadway), and Set & Graphics Design by Zachary Zirlin (graphic designer for Marvel on Iron Fist, Luke Cage, Daredevil, and Jessica Jones on Netflix). *Actor appears courtesy of the Actors' Equity Association
In a Little Room tells the story of two strangers trapped in the cold comforts of a hospital waiting room, feebly trying to restart their lives and failing fantastically as the hospital, possibly, burns down around them.
In a Little Room will run at The Wild Project (195 East 3rd Street between Avenue A and Avenue B), September 9-24 with performances Tuesday through Saturday at 7:30pm and Saturday and Sunday at 2pm. Tickets ($15) are available online at www.artful.ly/store/events/12563.
Ten Bones Theatre Company currently produces the hit comedy series Entirely from Memory at The PIT in Manhattan and at Videology Bar & Cinema in Brooklyn. In a Little Room will be their first mainstage production. Visit www.tenbones.org for more.


In the rehearsal room with Ten Bones Theatre Company's In a Little Room with actor Jeb Kreager Photo credit Zachary Zirlin Photography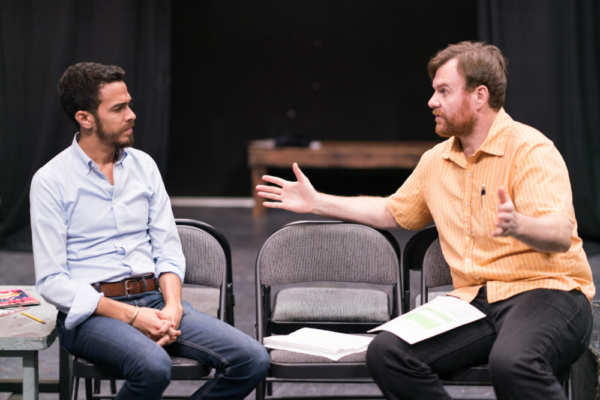 In the rehearsal room with Ten Bones Theatre Company's In a Little Room with actors Luis-Daniel Morales & Jeb Kreager Photo credit Zachary Zirlin Photography

In the rehearsal room with Ten Bones Theatre Company's In a Little Room with actors Luis-Daniel Morales & David Triacca Photo credit Zachary Zirlin Photography

In the rehearsal room with Ten Bones Theatre Company's In a Little Room with actors Luis-Daniel Morales & Jeb Kreager Photo credit Zachary Zirlin Photography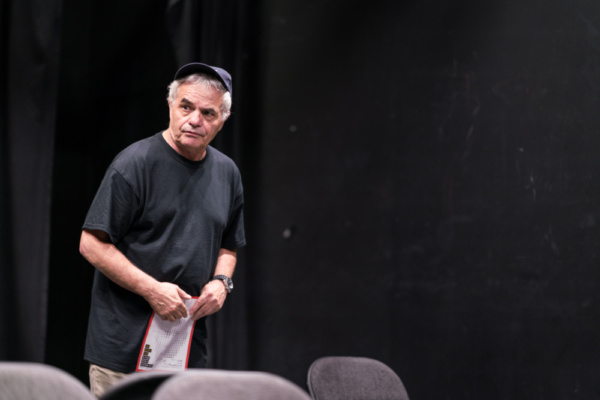 In the rehearsal room with Ten Bones Theatre Company's In a Little Room with actor David Triacca Photo credit Zachary Zirlin Photography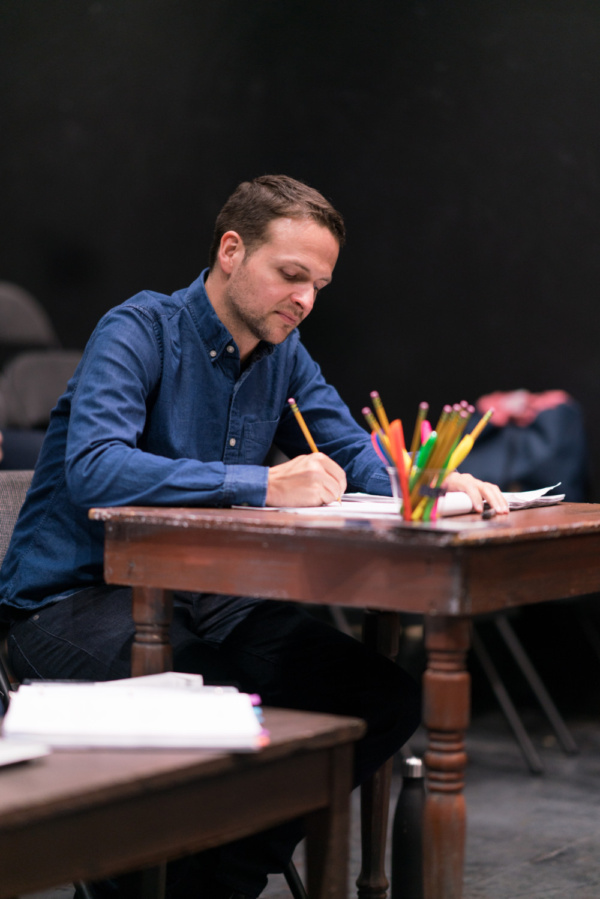 In the rehearsal room with Ten Bones Theatre Company's In a Little Room with director Patrick Vassel Photo credit Zachary Zirlin Photography

In the rehearsal room with Ten Bones Theatre Company's In a Little Room with actors Jeb Kreager & Luis-Daniel Morales Photo credit Zachary Zirlin Photography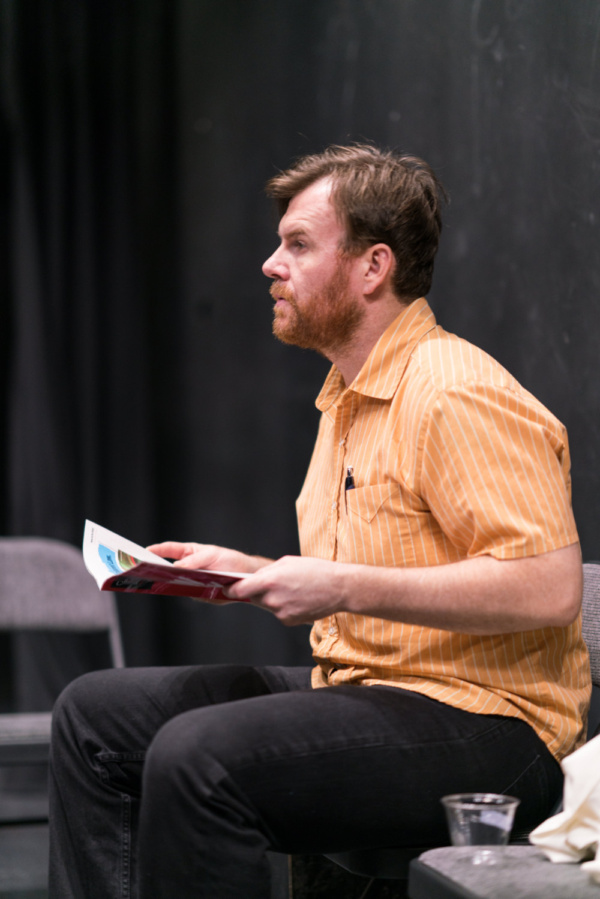 In the rehearsal room with Ten Bones Theatre Company's In a Little Room with actor Jeb Kreager Photo credit Zachary Zirlin Photography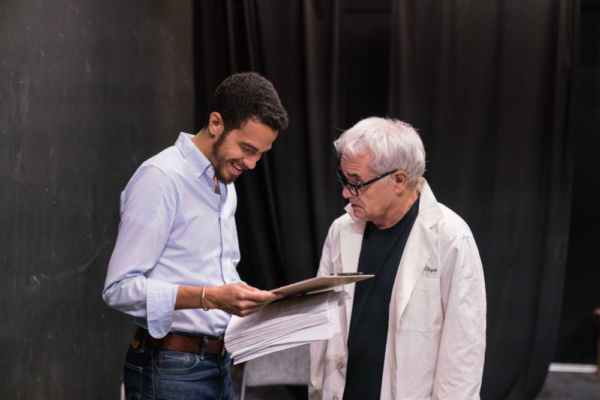 In the rehearsal room with Ten Bones Theatre Company's In a Little Room with actors Luis-Daniel Morales & David Triacca Photo credit Zachary Zirlin Photography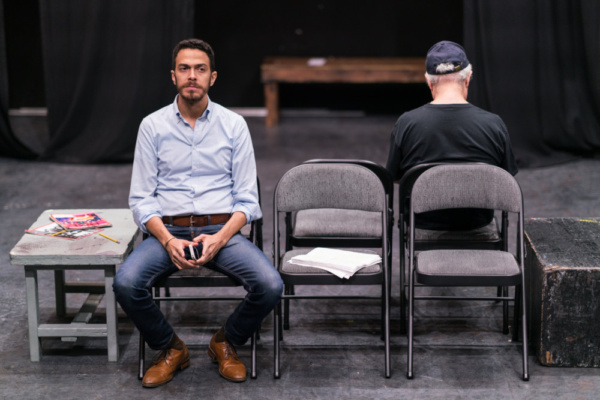 In the rehearsal room with Ten Bones Theatre Company's In a Little Room with actors Luis-Daniel Morales & David Triacca Photo credit Zachary Zirlin Photography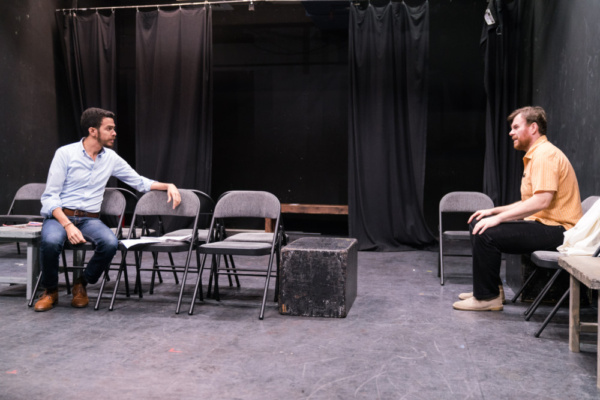 In the rehearsal room with Ten Bones Theatre Company's In a Little Room with actors Luis-Daniel Morales & Jeb Kreager Photo credit Zachary Zirlin Photography

In the rehearsal room with Ten Bones Theatre Company's In a Little Room with actors Luis-Daniel Morales, David Triacca & Jeb Kreager Photo credit Zachary Zirlin Photography