Photo Flash: First Look at Life Jacket's GOREY: THE SECRET LIVES OF EDWARD GOREY at HERE
Life Jacket Theatre Company presents GOREY: THE SECRET LIVES OF EDWARD GOREY, a new play exploring the life of Tony Award-winning artist, author, and designer Edward Gorey. GOREY will run now through May 22 in a limited three-week engagement at HERE as part of the SubletSeries@HERE, located at 145 Ave of the Americas (6th Ave). BroadwayWorld has a first look at the cast onstage below!
Eccentric, satirical, and fabulous, Gorey enraptured readers with his darkly subversive and delightful pen-and-ink drawings and cryptic children's stories about adult subjects: death, love, joy, strangeness, and loss. During his lifetime, Gorey authored over 100 works including The Gashlycrumb Tinies, The Doubtful Guest, and The Unstrung Harp -- all of which are creatively woven throughout this play.
Written and directed by Travis Russ, this introspective play fuses fact and fiction using lush projections and inventive storytelling to investigate Gorey's dark imagination, his personal demons, and the heartbreaking loneliness of creative genius. The result is a compelling collection of fragmented memories that are lyrical, revealing, and often funny.
The cast includes Andrew Dawson, Phil Gillen, and Aidan Sink who play Gorey at three different stages of his life, from young adulthood to shortly before his death. The design team includesJohn Narun (projections and lighting), Elizabeth Ostler (puppetry), Emma Wilk (sound), Katie Proulx (choreography), Peri Grabin (costumes), and Russell Warren-Fisher (original artwork). Carl Vorwerk is technical director.
Tickets are available through HERE's website: www.here.org. For more information, visitwww.LifeJacketTheatre.org.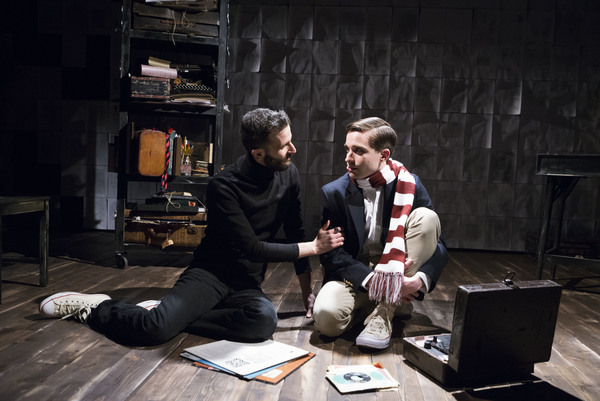 Aidan Sank as Gorey with Phil Gillen

Aidan Sank as Gorey

Andrew Dawson as Gorey and the character 'doubt'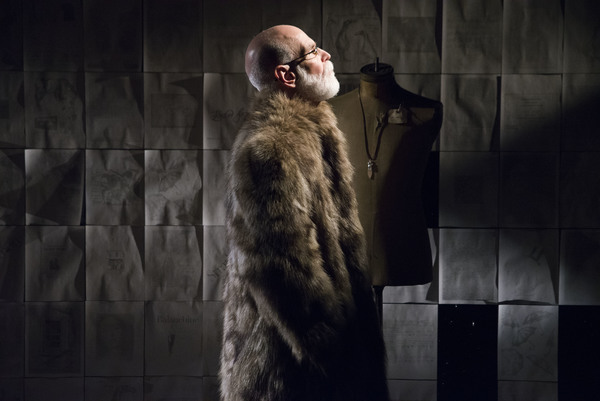 Andrew Dawson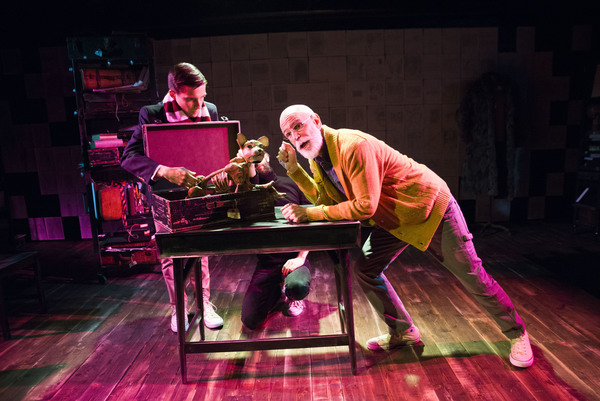 Phil Gillen and Andrew Dawson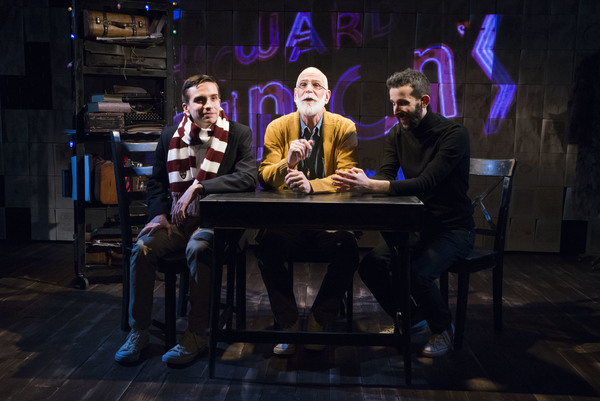 Three generations of Gorey at Howard Johnsons: Phil Gillen, Andrew Dawson and Aidan Sank