Photo Flash: First Look at Dangerous Ground's L'AMOUR FOU at The Brick
The Brick welcomes its first-ever Resident Artist for 2013: Dangerous Ground. The company presents '3' by Jacques Rivette, in a year-long, 3-play exploration, beginning with "L'Amour Fou", written by Jacques Rivette and Marilù Parolini, and conceived, designed and directed by Doris Mirescu. L'AMOUR FOU is a multimedia art-installation/performance event based on Jacques Rivette's 1969 film, L'Amour Fou. Get a first look at the production in the photos below!
Actors are rehearsing a 17th century play. A marriage is ending... The parallel between art and life creates an intrinsically complex narrative where elements of theatre and film interact as reality slowly decomposes and reveals that fiction might just be what is true, after all.
An intricate set-up of live video feed and projections create an environmental theatrical experience that deconstructs perception. A complex layering involving film and theater language searches for new forms of storytelling and ways of portraying intimacy. After ...But the Next Morning performed last July in a storefront in Bushwick as part of the 2012 undergroundzero festival, the members of Dangerous Ground and director Doris Mirescu continue their exploration of French filmmaker Jacques Rivette's world. Theatre and film mix in an ever-challenging multilayered self- reflexive reality/non-reality.
L'Amour Fou is the first segment of a Jacques Rivette trilogy presented by The Brick as part of their 2013 Artist Residency. Followed by Celine and Julie Go Boating in June and ending with Rivette's 1971 12-hour masterpiece, Out 1, the year-long project, 3 by Jacques Rivette presents an epic multimedia adventure that experiments with time, decomposition, politics, love, poetry and the longing for revolution.
The production runs now through March 10, 2013, Thu - Sat @ 7pm, Sun @ 3pm, and 3/10 @ 7pm. Tickets: $18. Click HERE to purchase.
Photo Credit: Zack Helwa



Craig Newman, Bree Merkwan, William Paul Smith

Sarah Baskin, Susannah Hoffman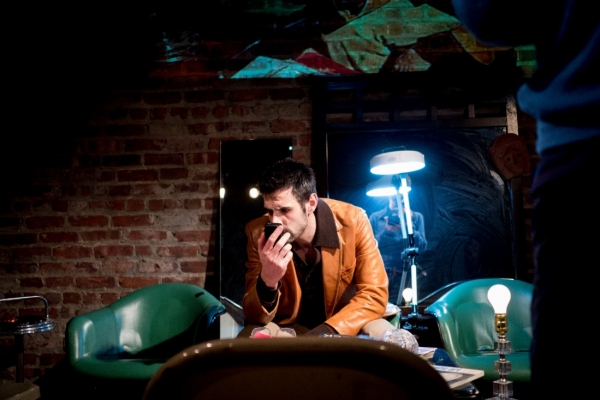 Mickey Solis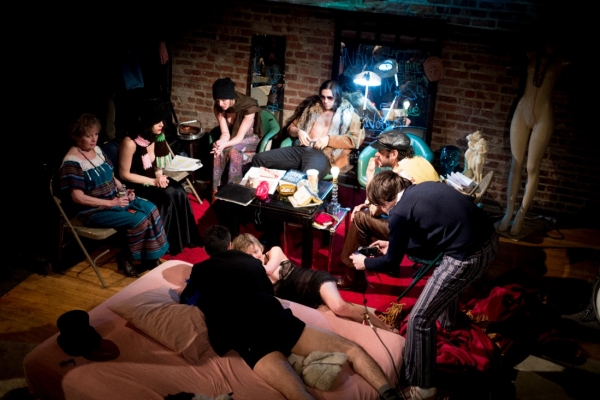 Gayle Greene, Sarah Baskin, Bree Merkwan, William Paul Smith, David Skeist, Doron Bloomfield, Mickey Solis, Susannah Hoffman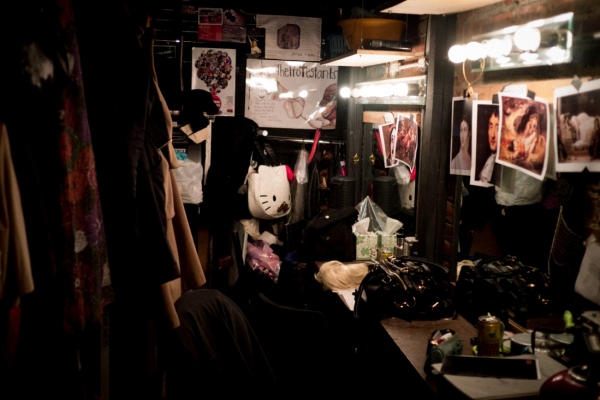 William Paul Smith

Craig Newman, Sarah Baskin, David Skeist, Brooke Bell, Marshall Miller, Susannah Hoffman

Susannah Hoffman, Mickey Solis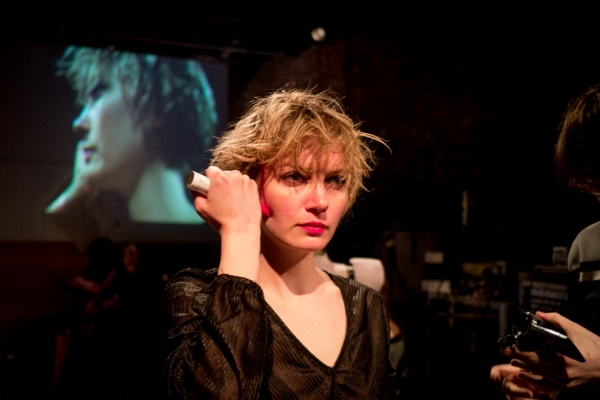 Susannah Hoffman, Doron Bloomfield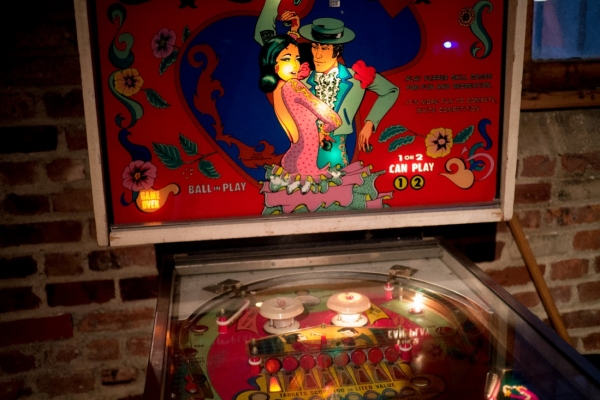 L'AMOUR FOU Set

David Skeist, Sarah Baskin

Kira Davies, Mickey Solis, Brooke Bell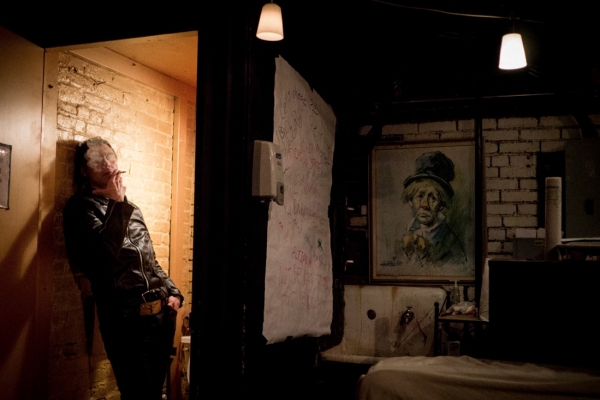 William Paul Smith, David Skeist

Mickey Solis, Susannah Hoffman

L'AMOUR FOU Set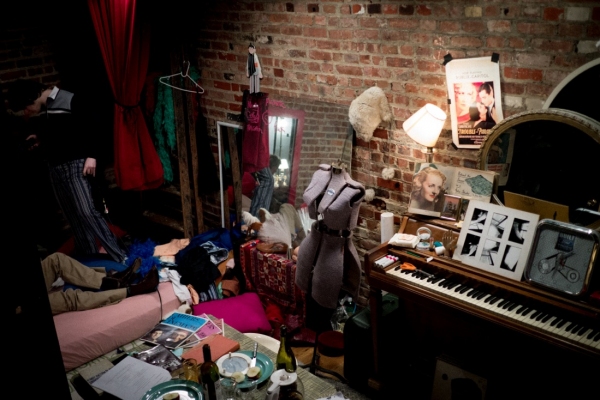 Mickey Solis, Doron Bloomfield

Susannah Hoffman

Brooke Bell, Bree Merkwan, Penny Folger, Craig Newman, Mickey Solis, William Paul Smith, Gayle Greene, David Skeist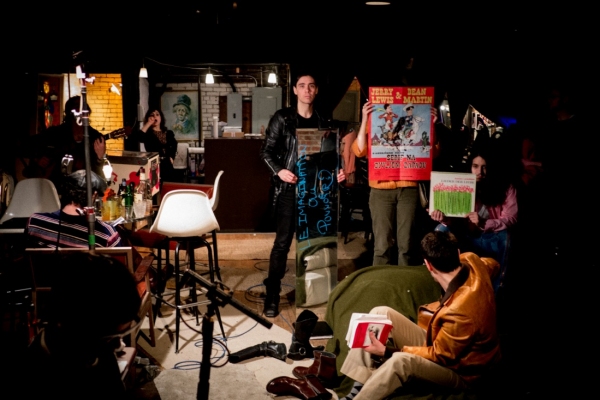 Marshall Miller, Sarah Baskin, William Paul Smith, Penny Folger, Gabriel Stranahan, Mickey Solis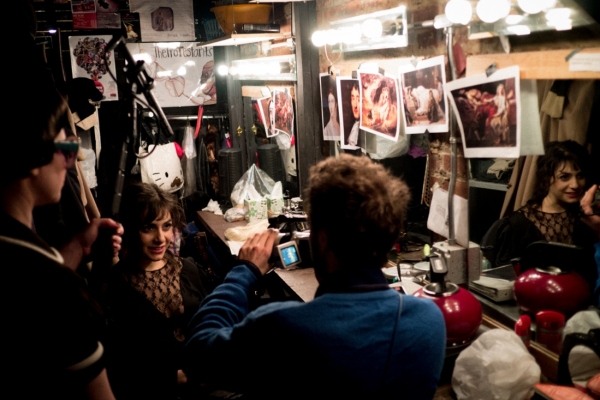 Sarah Baskin, Brooke Bell, Craig Newman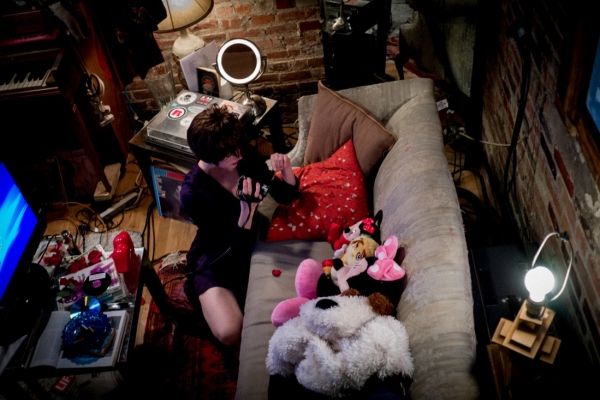 Susannah Hoffman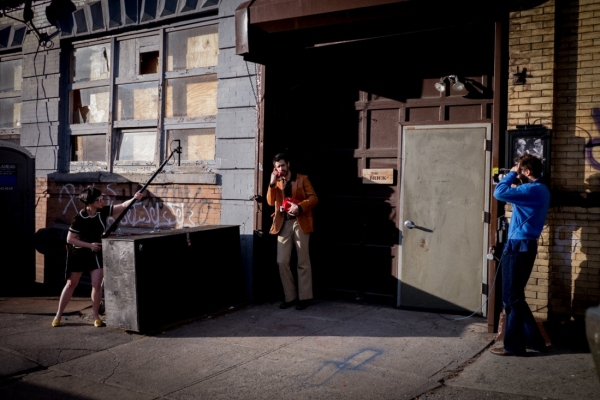 Brooke Bell, Mickey Solis, Craig Newman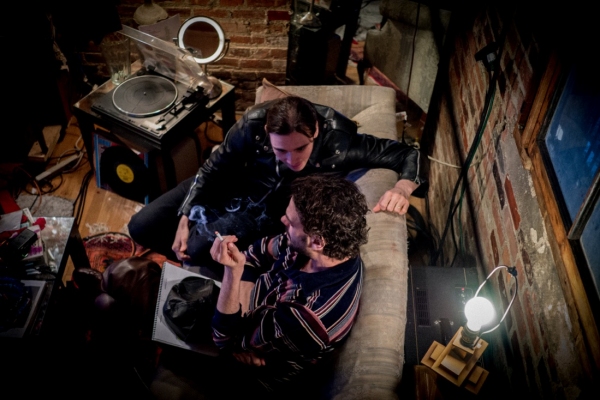 William Paul Smith, David Skeist