Photo Flash: First Look At Exquisite Corpse Company's THIS IS A DISTRACTION
Exquisite Corpse Company's month long festival of new work opened August 2nd and runs through August 26th. The two plays currently running in rep (pictured here) include Phillip Christian Smith's The Chechens and Blake Bishton's Buffalo Buffalo. The two plays run through August 12th. Next to open include Alexis Roblan's Liliya and Alisa Zhulina's Kill Joy.
Buffalo Buffalo
by Blake Bishton
directed by Katie Pedro
featuring Juan Arturo, Matthew Bovee, Blaire O'leary, and Vanessa Lynah
August 2-12, 2018
Opening Night: Thursday, August 2, at 6 PM
No one likes to find themselves stuck in a relationship they no longer want to be in. Richard and Elizabeth have been stewing in stagnation, slowly calcifying into outright resentment, torn between the part of them that wants to stay in the relationship and the part of them that wants to get the hell out. But what do you do when those two sides disagree so fiercely that you find yourself in open warfare with yourself?
The Chechens
by Phillip Christian Smith
directed by Tess Howsam
featuring Ruslana Sokolovskaya, Tatyana Kot, Alen Klapija, Ivica Marc, and Polina Ionina
August 2-12, 2018
In modern Chechnya homosexuals are rumored to be held in camps. Can one family protect
their brother suspected of being gay, or will they honor kill him to protect the name of the
family? What prevails in the end-religion, politics, or love?
Liliya
by Alexis Roblan
directed by Julia Sears
featuring Kristin Condon*, Trevor Eichhorn, Ana Mirabal, John-Paul Stewart*
August 16-26, 2018
Opening Night: Thursday, August 16, at 6 PM
*Equity Approved Showcase .These actors appear courtesy of
Actors Equity Association.
Moscow, 2005. Lillian, an American college student, falls ill with a mysterious disease. At the private "American" clinic, her first doctor is Spanish and the second is Russian, and soon her British ex-boyfriend has arrived through the window. As accents and cultures collide almost farcically, and time slips forwards and backwards in loops, Lillian's disease begins to mutate, causing new and different symptoms in each person it infects, turning the world topsy-turvy in its wake.
Killjoy
by Alisa Zhulina
directed by Jillian Carucci
Featuring Isuri Wijesundara, Robyn Unger, Lee Collins, and Tim Marriott
August 16-26, 2018
Opening Night: Thursday, August 16, at 8 PM
Welcome to the post-truth era. You're a CIA agent investigating a mysterious catastrophe that has changed the world. All is fair in love and war. So be on your guard. Find out what's real and what's not. Trust no one. Stay alive. Good luck.
For more information on tickets and a calendar of performance dates and times, please visit: https://www.artful.ly/exquisite-corpse-company.
ABOUT EXQUISITE CORPSE COMPANY:
Exquisite Corpse Company is a Brooklyn based, integrated performance art collective. ECC's latest production follows last summer's The Enchanted Realm of Rene Magritte. The company's work has previously appeared on Governors Island & The Pearl NOLA (Secession 2015), (the Colorado Springs Fine Arts Center (Untitled #3), HERE (WareArt Festival), Galapagos Arts Space (WareArt: Subterra), Arts@Renaissance (Odd.A.See), and in the NY International Fringe Festival & Encore Series (Below). ECC is committed to creating original multi-disciplinary work through large-scale collaboration. The company aims to give voice to the stories of women and the LGBTQ community.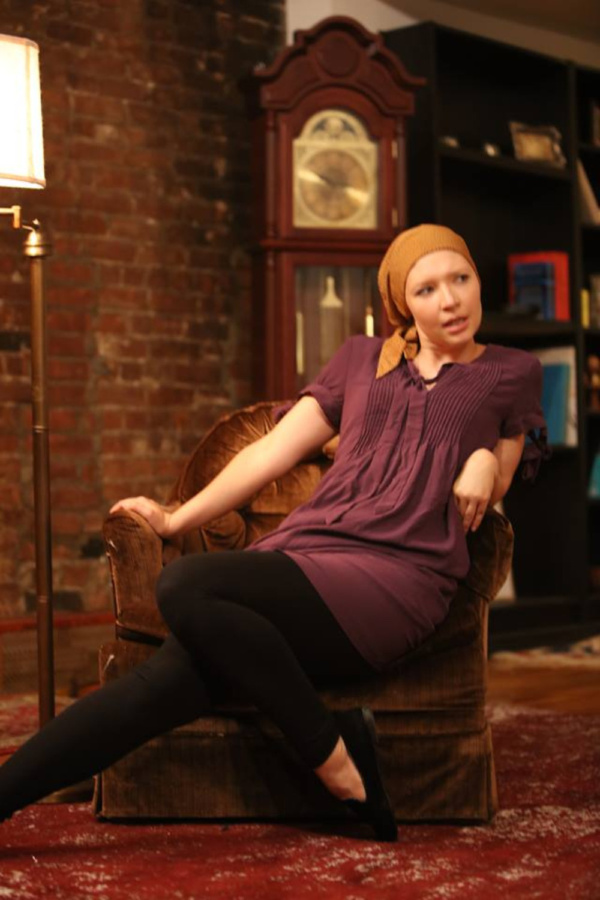 Polina Ionina in THE CHECHENS Photography by John Lee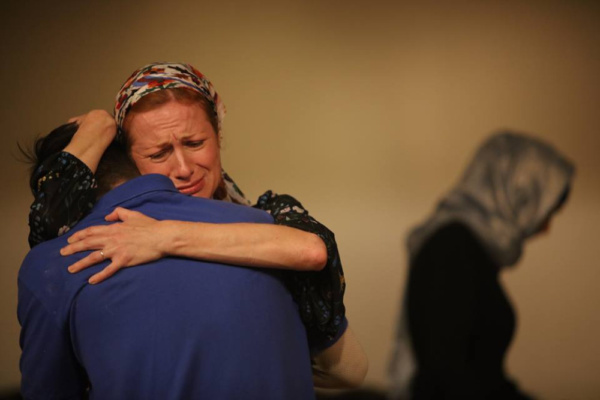 Tatyana Kot and Alen Klapija in THE CHECHENS Photography by John Lee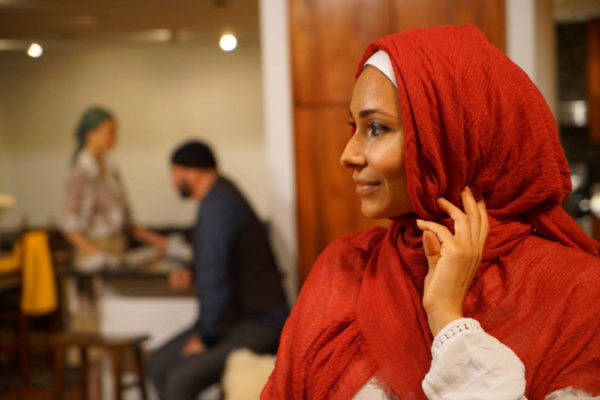 Ruslana Sokolovskaya in THE CHECHENS Photography by John Lee

Alen Klapija, Ruslana Sokolovskaya, Tatyana Kot, and Polina Ionina in THE CHECHENS Photography by John Lee

Ivica Marc in THE CHECHENS Photography by John Lee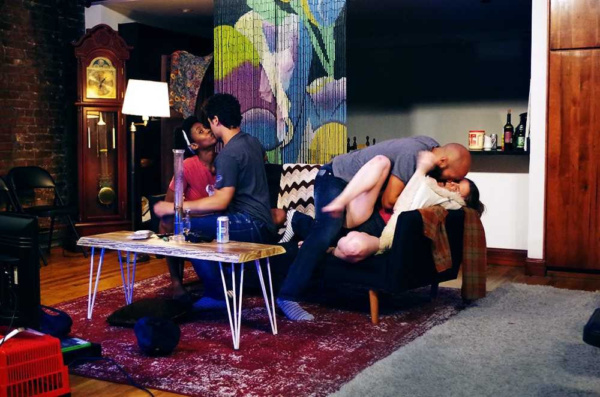 Vanessa Lynah, Juan Arturo, Matthew Bovee, and Blaire O'Leary in BUFFALO BUFFALO Photography by Katie Pedro

Vanessa Lynah and Blaire O'Leary in BUFFALO BUFFALO Photography by Katie Pedro

Vanessa Lynah in BUFFALO BUFFALO Photography by Katie Pedro

Juan Arturo and Matthew Bovee in BUFFALO BUFFALO Photography by Katie Pedro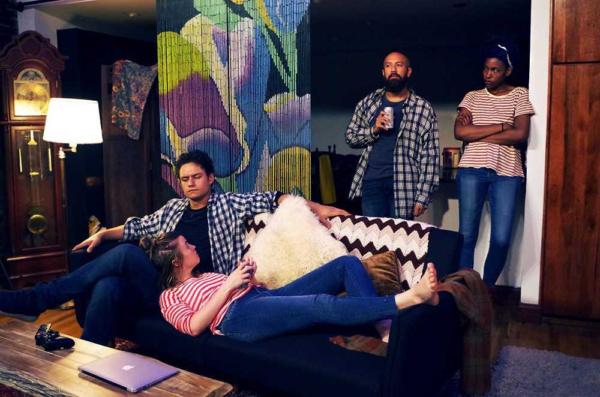 Vanessa Lynah, Juan Arturo, Matthew Bovee, and Blaire O'Leary in BUFFALO BUFFALO Photography by Katie Pedro