Photos: First Look At American Renaissance Theater Company's FAST FOOD VOICES
American Renaissance Theater Company (ARTC) will present the World Premiere of Mark Levine's new play Fast Food Voices. The site-specific immersive production will take place at Ryan's Daughter on the Upper East Side. The limited engagement runs April 4 - 12 and is directed by John D. McNally. The evening features a dynamic series of vignettes that highlight an eclectic mix of New Yorkers that are often ignored, forgotten, and marginalized. Fast Food Voices showcases a diverse, multi-generational cast that includes emerging talent and Broadway veterans.
ARTC will follow up Fast Food Voices with the new play To She Who Waits written by Robert Clyman who previously won ARTC's Jerry Kaufman Award for Excellence in Playwriting. The production runs May 22 - June 9 at Shetler Studios and is directed by Maria Aladren. To She Who Waits deals with a mother's struggle to regain custody of her daughter, who spent years in a religious cult wi! th her father.
Fast Food Voices -- As you enjoy yourself in a cozy neighborhood tavern's upstairs room, expect to encounter some "real characters," each with a unique voice and story. Some are hilarious, some heart-breaking, some profound and some profane -- but nothing will stop the men and women of Fast Food Voices from having their voices heard.
The cast features Nick Garr (Jerome Robbin's Broadway/Broadway), Frank Hankey (End of the World directed by Hal Prince/Broadway), Will Lippman (Cymbeline/Harlequin Productions), Anne Newhall (Innaurato's Gemini/Broadway), Bernard Rachelle (Inside Man co-star opposite Denzel Washington), Caryn Osofsky (The Fantasticks/Sullivan Street Playhouse), Nancy Redman (Awarded Best Comedian at United Solo Festival), and Suzanne Toren (Goodbye Fidel starring Jane Alexander/Broadway).
Tickets are $20 and are available at https://www.brownpapertickets.com/event/4193973 - or by calling 1-800-838-3006. Performances take place at Ryan's Daughter, 350 E 85th Street (between 1st and 2nd avenue), 2nd floor, New York, NY 10028.
Due to the nature of the project, there is no "formal curtain." Performances will begin at approximately 8 pm and at 3 pm on Saturday. Audience members are encouraged to come early and/or stay late to have a drink and mingle.
More info available at www.americanrenaissancetheater.com
American Renaissance Theater Company under the Producing Artistic Director, Kathleen Swan, has been dedicated to the development ! and production of new works by a multi-generational company of professional playwrights, actors and directors. Since its inception in 1976, ARTC has been a home to nearly five hundred professional actors, writers, directors, composers and musicians - theatre artists from a diversity of backgrounds who have found a congenial, stimulating environment in which to expand their resources and creativity. Plays developed through ARTC's workshop process have moved on to subsequent productions on Broadway, Off Broadway, and in America's leading regional theaters. In 2007, ARTC started the annual Jerry Kaufman Award in Playwriting which honors American Renaissance Theater playwrights.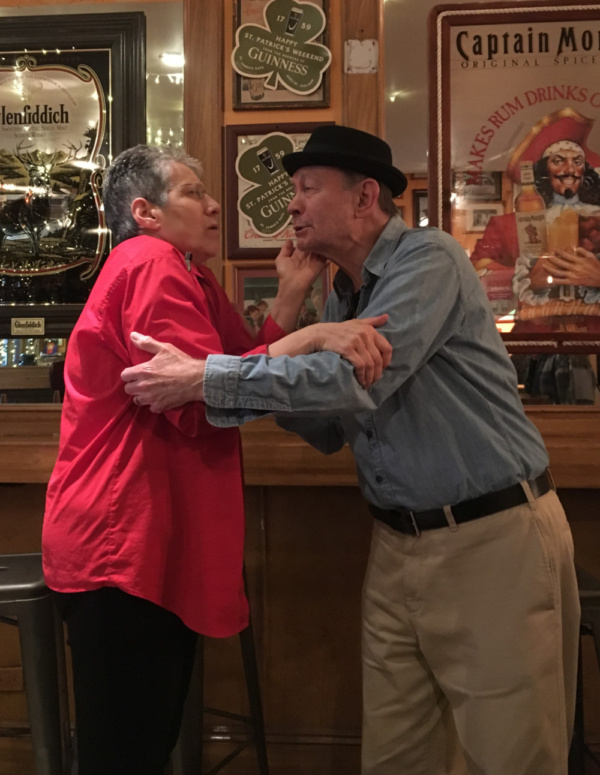 Nancy Redman, Bernard Rachelle.

Nick Garr

Suzanne Toren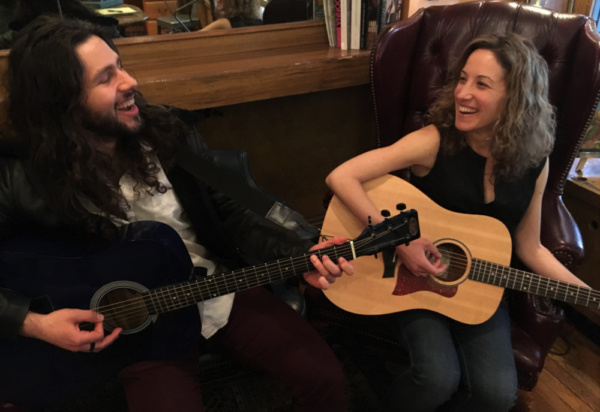 Will Lippman and Caryn Osofsky.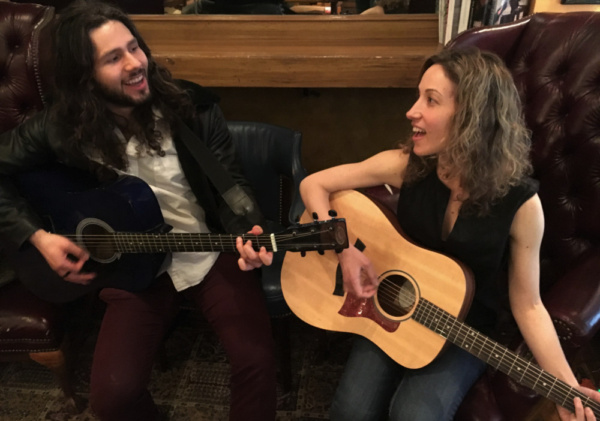 Will Lippman and Caryn Osofsky.