Photo Flash: CRAVEN MONKEY AND THE MOUNTAIN OF FURY Returns to Brick Theatre
After a sold-out, critically acclaimed run at last year's Fight Fest, CRAVEN MONKEY AND THE MOUNTAIN OF FURTY The Brick for a full run from Friday, February 26 through Saturday, March 13.
Can one perverted Simian overcome his family, a gang of grotesque predators and Mother Nature herself to evolve to the next level of life? Or will he end up just another damn dead monkey?"This show is worth checking out for the costumes alone-sparkly, hairy, vibrant realizations of a world without rules, designed by Julianne Kroboth. But the actors' spot-on, endearing performances are what make this show thrive. Although they have no dialogue, they bring fantastic creatures to life," wrote Time Out New York.The show was conceived by
Hope Cartelli
and Jeff Lewonczyk and written and directed by Jeff Lewonczyk. Costume design is by Julianne Kroboth and light design by Ian
W. Hill
.
The production stars Fred Backus, Becky Byers, Hope Cartelli, Jessi Gotta, Adrian Jevicki, Mateo Moreno, Jeff Lewonczyk, Melissa Roth and Art Wallace.
All tickets are available online at www.bricktheater.com or by calling Theatermania at (212-352-3101).
Photo Credit: Ben Vandenboom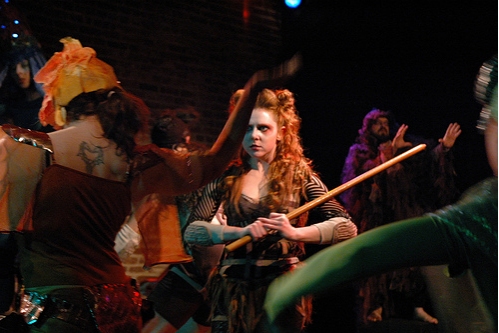 Hope Cartelli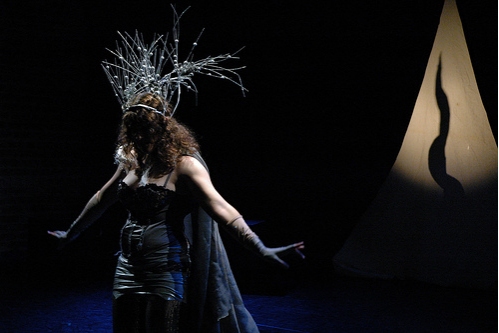 Hope Cartelli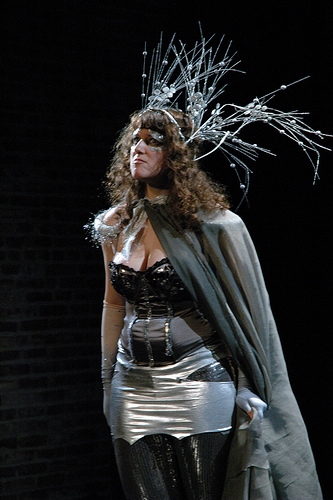 Hope Cartelli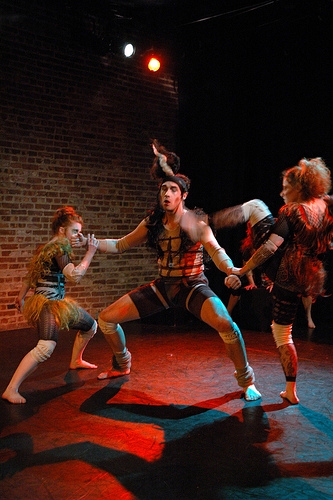 Becky Byers, Adrian Jevicki, Melissa Roth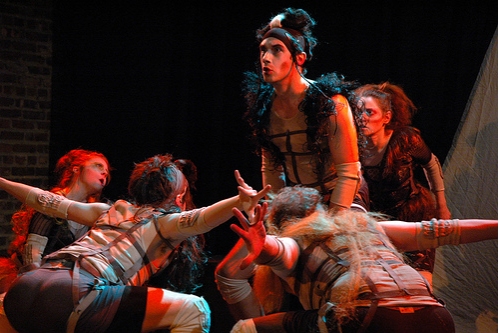 (crouching) Becky Byers, Mateo Moreno, Fred Backus; (standing) Adrian Jevicki, Melissa Roth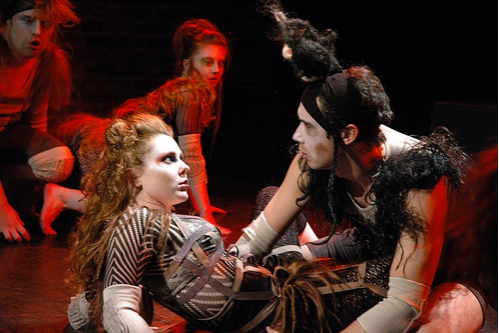 (background) Fred Backus, Becky Byers; (foreground) Jessi Gotta, Adrian Jevicki