Photo Flash: A WORLD APART
The Flea Theater (www.theflea.org) presents the World Premiere of Creation Production Company's "A WORLD APART" by Susan Mosakowski. Performances began on Friday, February 4th and officially opened Sunday, February 6th at 3:00 p.m. Jean Randich directs the production, which is being performed at The Flea Theater, 41 White Street (between Broadway and Church Street). The cast of three features Antoinette Lavecchia, Andy Paris, and Amelia Workman. Performances will run through Saturday, February 26.
In "A WORLD APART," Mother Augustina (Antoinette Lavecchia) wonders how, as Abbess, she can lead her nuns into the future if she cannot explain worldly issues to them. Grappling with the problem of whether she should continue to live the monastic life, she meets Father Byrne (Andy Paris) who thinks that he can do more for the world by leaving the priesthood. Together they go beyond their cloistered walls, but will the boundaries they break give them new freedom? Both are seduced by what's outside and what's inside.
The three-person cast for "A WORLD APART" will be: Antoinette Lavecchia (Mother Augustina), Andy Paris (Father Byrne), and Amelia Workman (Sister Cornelia). Ms. LaVecchia's recent New York credits include the Broadway production of A View From the Bridge as Mrs. Lipari, opposite Live Schreiber and Scarlett Johansson, and her one-woman show How To Be A Good Italian Daughter (In Spite of Myself) at the Cherry Lane Theatre. Other NY stage credits include: A Touch of the Poet (Friendly Fire), String of Pearls (Primary Stages), Magic Hands Freddy (SoHo Playhouse), The Sweepers (Urban Stages), and Kimberly Akimbo (MTC). Mr. Paris' New York theater credits include: Gross Indecency: The Three Trials of Oscar Wilde and The Laramie Project (both by Tectonic Theatre Project, directed by Moises Kaufman); Modotti by Wendy Beckett (The Acorn); Twelfth Night (The Pearl Theatre Company directed by John Rando; and most recently Or, by Liz Duffy Adams (Women's Project). Other New York work includes: Phaedre (Creation Production Company), The Necklance (The Talking Band), Innocents (Ripe Time), and Quick, Bright Things (HERE). He was also seen in the HBO film of The Laramie Project. Ms. Workman returns to Creation Production Company after her appearance as Eugenie Doe in Ms. Mosakowski's Man-made at the Ohio Theatre. Since then she has been seen in Young Jean Lee's productions of Lear at Soho Rep and The Shipment at The Kitchen and on tour in the U.S. and Europe. Earlier New York credits include: By Oscar Micheaux with the Milk Can Theatre Company and She Like Girls at the Lark Play Development Center.
The set design is by Lee Savage (Jack's Precious Moment, Ordinary Days, Oohrah!, punkplay, End Days), the costume design by Jennifer Moeller (Happy Now?, Aliens with Extraordinary Skills, The Sacrifices), the lighting design by Mark Barton (Gatz and RoBert Woodruff's Notes from the Underground), and the sound design by Robert Murphy. The production stage manager will be Michelle Kelleher.
Creation Production Company (www.creationproduction.org) generates innovative forms of theater through experiments with language, new music theatre, and explorations of political issues, seamlessly integrating the visual arts, music, dance, technology, and architecture. Since 1977, the company has produced fifty-one stage plays, two plays for radio, two full-length video works, European tours, numerous U.S. tours and residences, two records, and the publication of many of its plays.
The Flea Theater, under Artistic Director Jim Simpson and Producing Director Carol Ostrow, is one of New York's leading off-off-Broadway companies. Winner of a Special Drama Desk Award for outstanding achievement, OBIE Awards and an Otto for political theater, The Flea has presented nearly 100 plays and numerous dance and live music performances since its inception in 1996. Past productions include the premieres of Anne Nelson's The Guys; six plays by A.R. Gurney (Post Mortem, O Jerusalem, Screenplay, Mrs. Farnsworth, A Light Lunch and Office Hours); Mac Wellman's Cellophane and Two September; Roger Rosenblatt's Ashley Montana Goes Ashore... and The Oldsmobiles; Elizabeth Swados' JABU and Kaspar Hauser; Karen Finley's Return of the Chocolate Smeared Woman; Adam Rapp's Bingo with the Indians; Will Eno's Oh, The Humanity and other exclamations; Dawn by Thomas Bradshaw; The Great Recession, Jonathan Reynolds' Girls in Trouble, Bathsheba Doran's Parents' Evening, and most recently the holiday hit Looking at Christmas by Steven Banks.
The complete performance schedule for "A WORLD APART" is: Wednesdays through Saturdays at 7:00 p.m. (February 4 through February 26), with one additional performance, the Opening Performance on Sunday, February 6 at 3:00 p.m. Tickets will be $18.00. The box office number for reservations is 212-352-3101 or www.theatermania.com. For more information visit www.theflea.org.
PHOTOS BY JIM BALDASSARE


Amelia Workman and Antoinette LaVecchia

Andy Paris

Antoinette LaVecchia

Antoinette LaVecchia and Amelia Workman

Antoinette LaVecchia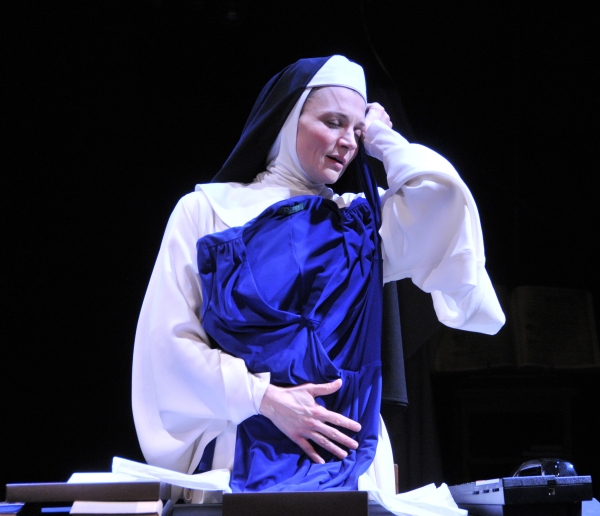 Antoinette LaVecchia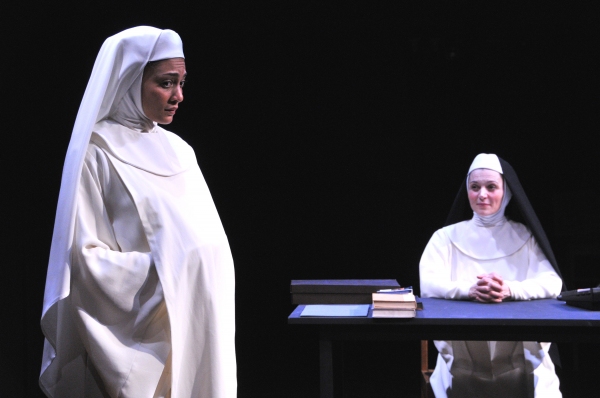 Amelia Workman and Antoinette LaVecchia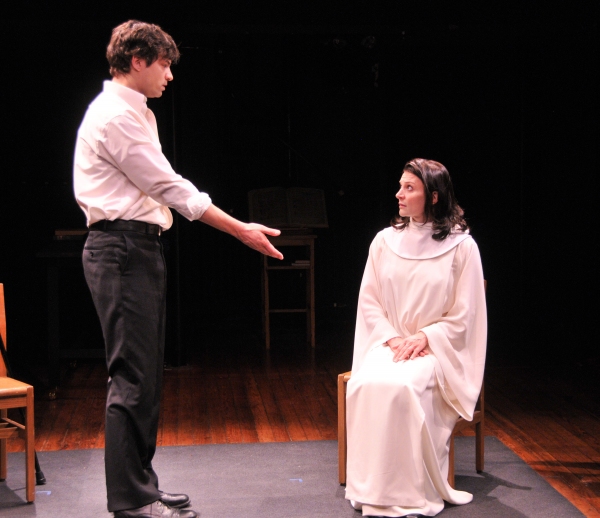 Andy Paris and Antoinette LaVecchia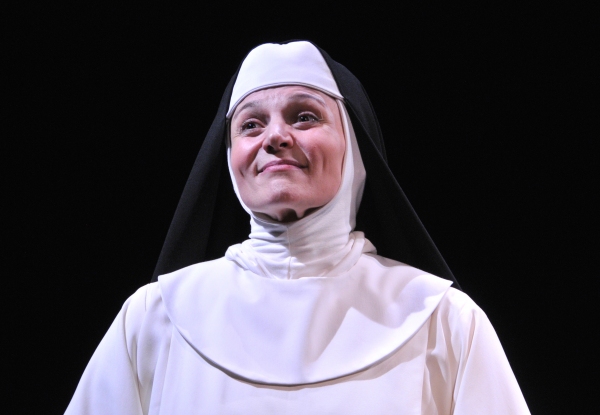 Antoinette LaVecchia

Amelia Workman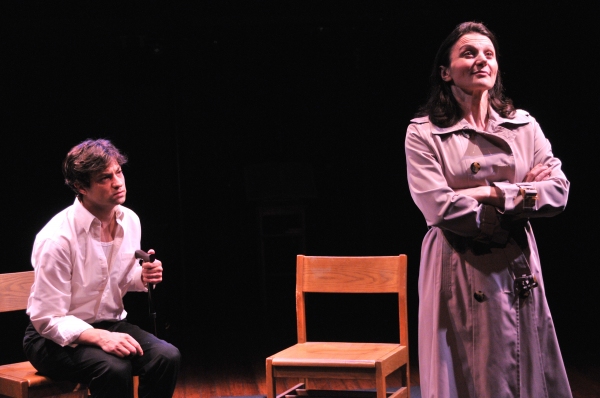 Andy Paris and Antoinette LaVecchia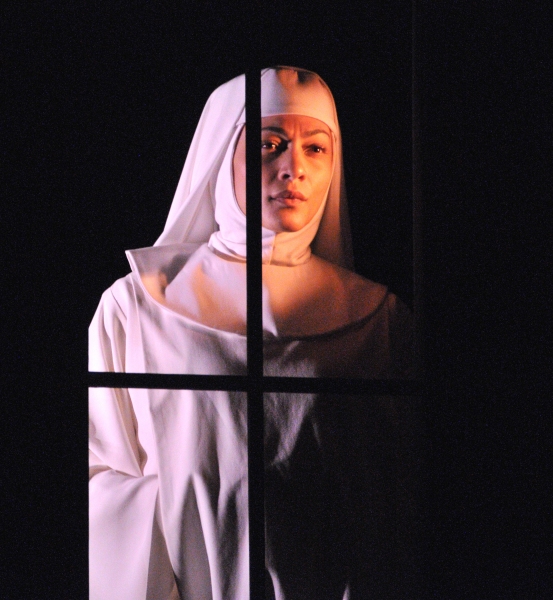 Amelia Workman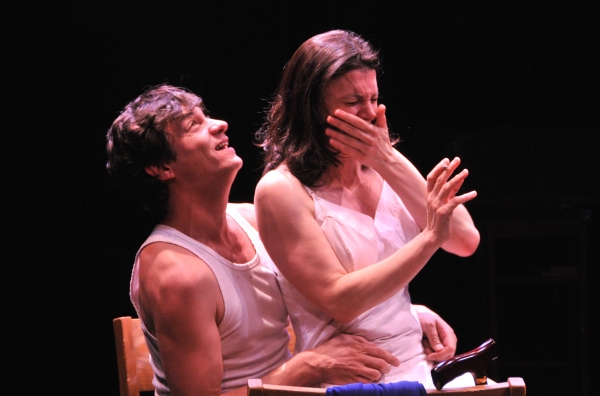 Andy Paris and Antoinette LaVecchia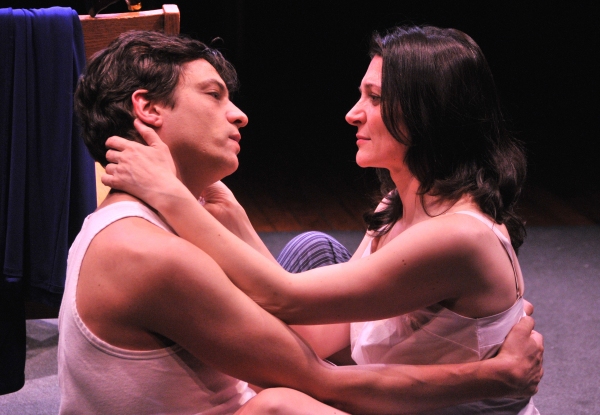 Andy Paris and Antoinette LaVecchia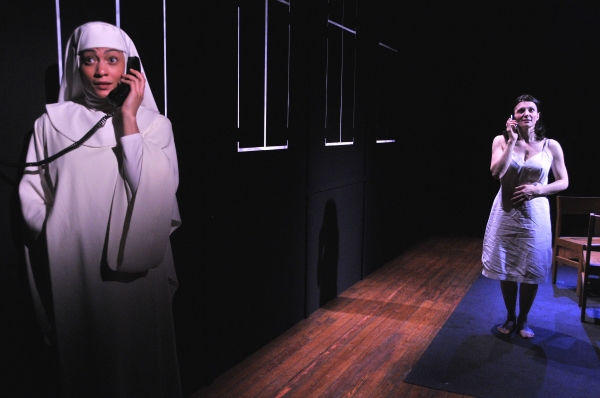 Amelia Workman and Antoinette LaVecchia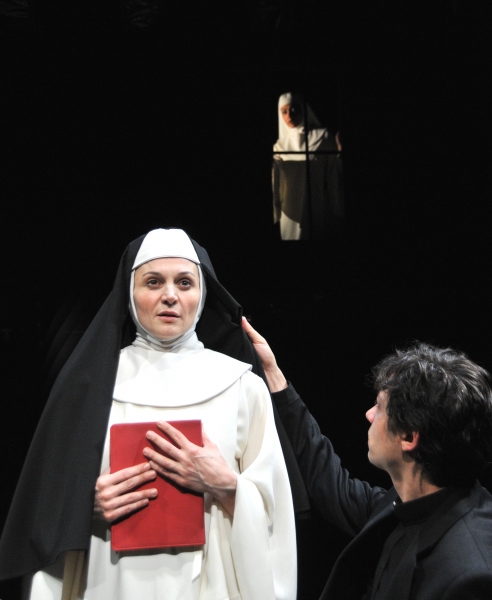 Antoinette LaVecchia and Andy Paris; upper background from window: Amelia Workman

Andy Paris and Amelia Workman