New Light Theater Project's Spotlight Series Presents THE PROPERTY By Ben Josephson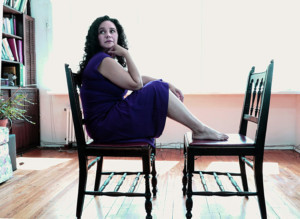 "The Property," a new play by Ben Josephson, is the story of a woman, two men she has loved and one man she is tempted to love, and the teenage son she stifles with good intentions. Irene, once carefree and artistic but now a low-level corporate manager alarmed by the erosion of her family's financial security, imposes two measures to shore the family up. She rents out a property -- the garden cottage that has been her current husband's retreat -- to a teacher who infatuates her. Then she inveigles her ex, who is her son's vehemently estranged but influential father, into launching the boy on a lucrative career path. What emerges is the transformation of five people on edge, and constrained by an increasingly ungenerous world, into selves that would horrify the selves they once had been. New Light Theater Project will present the play's world premiere June 16 to July 14 at The Clurman Theatre, 412 West 42nd Street, directed by Robert Kalfin, founder of the Chelsea Theatre Center (winner of five Tony Awards, four Tony nominations and 21 Obies), who has directed widely on Broadway and Off-Broadway and was named a Legend of Off-Broadway by the Off-Broadway Alliance in 2015.
The year is 2000 and Irene, a back-office manager in a bank, senses that the underpinnings of her family's financial security are eroding. So she does two things. She commandeers the hangout--a garden cottage adjacent to their house--of her husband Eddie, a bookish Marxist, and rents the property to Greg, an intriguing and attractive teacher. She also persuades Vernon, who is both her ex and the estranged father of her teenage son Todd, to get the boy a high-powered summer job. Two years later, Irene has accomplished what she set out to do but Todd is broken and the three men in her life have become unrecognizable to themselves.
The play is a comedy of the declining class, where people's quirks, dilemmas and dissatisfactions bitingly dominate everyday life.
"The Property" is the New York debut of playwright Ben Josephson, the nom de plume of Dr. Steve Kalkstein, a family physician in Martinez, CA. He has written seven full-length plays: four naturalistic, one a bit more stylized, and two farcical comedies. This is the first to have a New York production.
Director Robert Kalfin (www.robertkalfin.com) founded the Chelsea Theatre Center (1965-1984), which opened in St. Peter's Church on West 20th Street and moved to BAM in 1968, where it played in residence for ten years. He has directed more than 600 productions in readings, workshops and full productions, with a primary focus on developing new works. His career spans Broadway, Off-Broadway regional theaters and theaters around the world. The book, "Chelsea On The Edge" by Davi Napoleon, details his contribution to the American Theater. His Broadway credits include "Strider," "Happy End" (starring Meryl Streep and Christopher Lloyd), "Yentl" (starring Tovah Feldshuh) and "Truly Blessed" (a celebration of Mahalia Jackson). His Chelsea Theatre Center co-produced Harold Prince's production of "Candide." Kalfin staged "Rashomon" and "The Mistress of the Inn (starring Tovah Feldshuh) for Roundabout Theatre Company and directed TV's "The Prince of Homburg" starring Frank Langella for PBS Great Performances. Beside Chelsea Theatre Center, he has been Artistic Director of the Cincinnati Playhouse-in-the-Park and the Pirate Playhouse on Sanibel Island. He attended Alfred University and earned his M.F.A. in Directing from Yale School of Drama. He has served on the boards of the Society of Stage Directors and Choreographers and Theater Communications Group. He was named a Legend of Off-Broadway by the Off-Broadway Alliance in 2015 and is featured in Primary Stages' Off Broadway Oral History Documentary Series.
The central part of Irene is played by Rachel Botchan, who appeared in "God of Vengeance" (La MaMa/New Yiddish Rep) and over 40 productions as a member of the resident acting company of The Pearl Theatre Company. She received Equity's Bayfield Award for her performance as Anne in "Richard III" at The Pearl and a Barrymore nomination (Best Supporting Actress) for Joan in "Orson's Shadow" at Philadelphia Theatre Company. She has also appeared regionally at Two River Theatre, Milwaukee Rep, Virginia Stage, Rep Theatre of St. Louis and Cincinnati Playhouse.
The men are played by Phil Gillen, Warren Kelley, John Long, Sam Tsoutsouvas and Matthew ZanFagna. Scenic and prop design are by Caitlynn Barrett. Lighting design is by Paul Hudson. Costume design is by Gail Cooper-Hecht. Sound and projection design are by Andy Evan Cohen. Casting is by Irene Stockton, CSA.
Founded by Sarah Norris and Michael Aguirre, New Light Theater Project (NLTP) is an ensemble-driven theater company that strives to capture the Little Theater Movement (artistry over commerce; producing new and classic works) in the NYC indie theater community. To accomplish this, NLTP places the ensemble at the center of the process, where all members, regardless of artistic role, bear weight and voice to the stories selected to tell. NLTP devises and develops new work, brings classical texts and revivals to life, and creates a spirit of community for all theatrical collaborations. NLTP illuminates other artists and companies through a network of shared resources, such as The Spotlight Series and Darkroom, while cultivating theatrical partnerships around the world. The company's last offering was "Hal & Bee" by Max Baker, a dark comedy about an aging hippie couple trying to hold on to their bohemian roots directed by Sarah Norris, March 10-31 at 59E59 Theaters. It will present "The Hollower" by Lisa Birkenmeier, a modern haunt-comedy exploring seventeenth century body witchcraft, directed by Kristy Dodson May 17 to June 9 at Access Theater. For more information, visit newlighttheaterproject.com.