Directors Chosen for 2018 Season of PLAYWRIGHTS FOR A CAUSE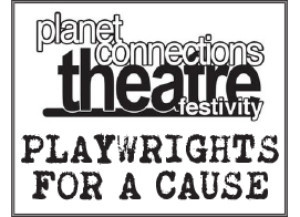 The flagship event of Planet Connections Theatre Festivity each year is PLAYWRIGHTS FOR A CAUSE.
The event is designed to address powerful social and topical issues facing our society today through the works of prominent playwrights. This year, the focus is on SEXUALITY - to define or not to define - and will benefit the Ali Forney Center - an organization dedicated to protecting LGBTQ youths from the harms of homelessness and empower them with the tools needed to live independently.
The event will be the evening of August 27 at 7:00 p.m. at the Theater at the 14th Street Y, 344 E 14th St, New York City. Benefit tickets for reserved seating will be $20 - $125. Reservation information will be announced shortly.
The 2018 Line-Up:
Accepting Applause by Catherine Filloux
Directed by Susan Tenney
Any Other Name By Regina Taylor
Directed by Shira-Lee Shalit
Gender Fluids and Other Dangerous Liquids by Migdalia Cruz
Directed by Glory Kadigan
Hooters by Gabrielle Fox
Directed by Antonio Minino
Manuel or The Soldier Who Wasn't by Lucy Boyle
Directed by Shaun Peknic
UNTITLED by Lucy Thurber
Directed by Glory Kadigan
Cast and crew will be chosen shortly.
This summer, Planet Connections Theatre Festivity (PCTF), the brainchild of arts professional Glory Kadigan, turns 10 years old. In that decade, PCTF has successfully changed the landscape of the theatre festival and all of New York independent theatre. The multi-award-winning theatre festival, now under the direction of producing artistic director, Shaun Peknic, will celebrate in a big way by premiering more than 50 timely and topical plays and musicals written by the next generation of playwrights. Each play contains a powerful message serving as a parable of various world themes. The Tenth Planet: Planet Connections Theatre Festivity will run from July 9 through August 5, 2018 at The Clemente, 107 Suffolk Street. NYC. www.planetconnections.org. Artists presenting works from all across America and all over the planet, including Japan, Yugoslavia, Russia, Peru, France, Belarus, & Haiti.
It's connection to the world goes far deeper than just the countries of origin of the artists. PCTF's artists raise awareness - and funds - for a charity of their own selection. PCTF is also the country's first eco-friendly arts festivity, providing green marketing and promotional materials and supporting sustainable design production practices.